ReLIFE is one of the signature works on the manga and light novel service comico, and it's going to be adapted into a live-action film. Nakagawa Taishi and Taira Yuuna will co-star, and it's planned to be released on 4/15/2017.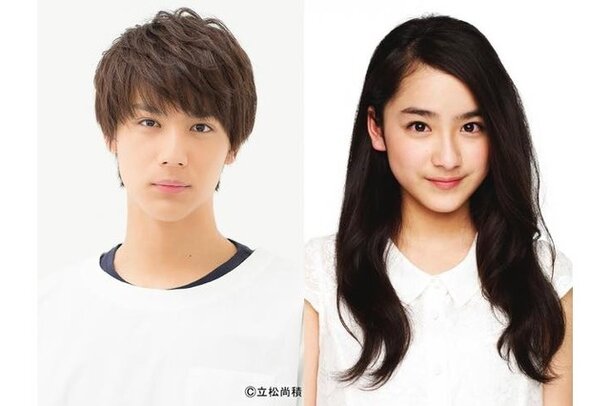 ReLIFE is a school manga which began its comico serialization in 2013. More than 1.4 million copies of its 6 volumes have been printed, and in addition to the anime series which aired in July, a stage adaptation was performed in Tokyo and Osaka and September. It continues to pull more and more fans in with each development.
Playing Kaizaki Arata is Nakagawa Taishi, an actor who has gained a lot of popularity recently for his performances in the NHK historical drama Sanada Maru and the film adaptation of Shigatsu wa Kimi no Uso. Nakagawa said about this role, "I didn't expect to be playing a 27-year old at 18, so it was quite a surprise. I'm grateful to be playing a protagonist in a work that's loved by so many people, and I hope that I'll be able to give an enjoyable performance."
Meanwhile, playing Kaizaki's love interest Hishiro Chizuru is Taira Yuuna. Taira gained a lot of popularity recently for her performance in the movie Aozora Yell. She cut her hair to have straight bangs for the role, and said about her performance, "I'm doing everything I can to imitate Hishiro Chizuru. I've been reading the manga and practicing her expressions, and recently started using cat stamps on LINE."
In response to this adaptation, the author Yayoiso said about the adaptation, "Id like to thank fans of ReLIFE who have been supporting it since it began, as well as the staff who worked on this! I hope that everyone is looking forward to another ReLIFE!"
Furusawa Takeshi will be acting as the director and commented, "I hope that I will be able to bring viewers a fantastic experience that they can't find outside of a movie theater while making it as real as possible, whether you happen to currently be a high schooler or you're an adult with those memories."
Filming for ReLIFE will begin early November. It's sure to be a hit, so look forward to it!