The Hankyu Hanshin Machi Challenge program offers work experience opportunities for elementary school children during summer vacation featuring 45 different lines of work, from train factory tours to hotel chef!
Hankyu Hanshin Holdings Group who operate the scheme which sets out to challenge kids during the long summer vacation is currently accepting applications for the 2016 edition of the Hankyu Hanshin Yume Machi Challenge Team.
Through the scheme, Hankyu Hanshin offers children the opportunity to visit some of the working environments which aren't normally accessible to the public, such as tours of train factories and garages, the chance to cook alongside a hotel chef, TV/radio/film/advertising production and so on, across the many fields in which Hankyu Hanshin currently operate. This offers the children involved the chance to make the most of their summer vacation by learning about and getting experience of the various kinds of jobs that are out there.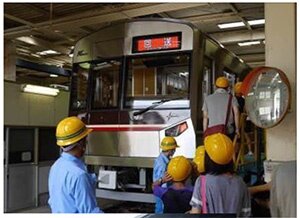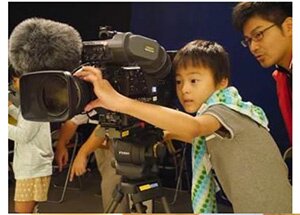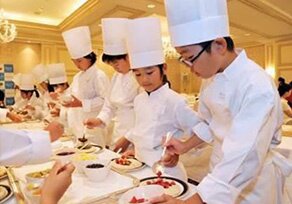 This is the seventh time the program has taken place, and, along with previously popular events such as train driving and conducting at the railway training institute, backstage tours of the famous Koushien baseball field, learning carpentry with help of citizen groups from along the railway lines, and producing art with the Yume Machi Festival, this year for the first time the kids can learn about electronic circuitry and the cities of the future, learn from the traditional "benshi" who narrate silent films, and even attend an insurance course related to earthquake disaster policies. Significantly increasing in scope from last year, the program now offers a total of 45 different experiences, and around 2,600 children will be given the opportunity to take part.
Hankyu Hanshin began the Hankyu Hanshin Mirai no Yume Machi Project in 2010 with the intention of contributing to society to help make the towns along the train line the kinds of places people will want to live in into the future whilst supporting the next generation of kids and making sure they grow up healthy.
Through concentrating their own know-how, Hankyu Hanshin seeks to give the children who are the future of the towns along its train lines the opportunity to build on their own dreams and the world of work by experiencing new challenges in the workplace. The program will run from July 25 to Aug. 31.
Who Can Enter?
Elementary school children (must be accompanied by an adult)
Number of Seats:
Around 2,600 (selected via lottery if there are more applications than places available)
Cost:
Free for elementary school children but some events may require additional payment for those accompanying them.