It's said that Uonuma Sweets Garden Natura, a specialty shop that makes its own sweets using organic ingredients, is one of the tastiest destinations in Japan. Visitors can choose from a large array of yummy goods, from drinks, to pastries, to even parfaits! But for those who want something a little more interesting and exciting, it might be worth checking out their newest creation - the Hardy Kiwi (Mini Kiwi) Shaved Ice!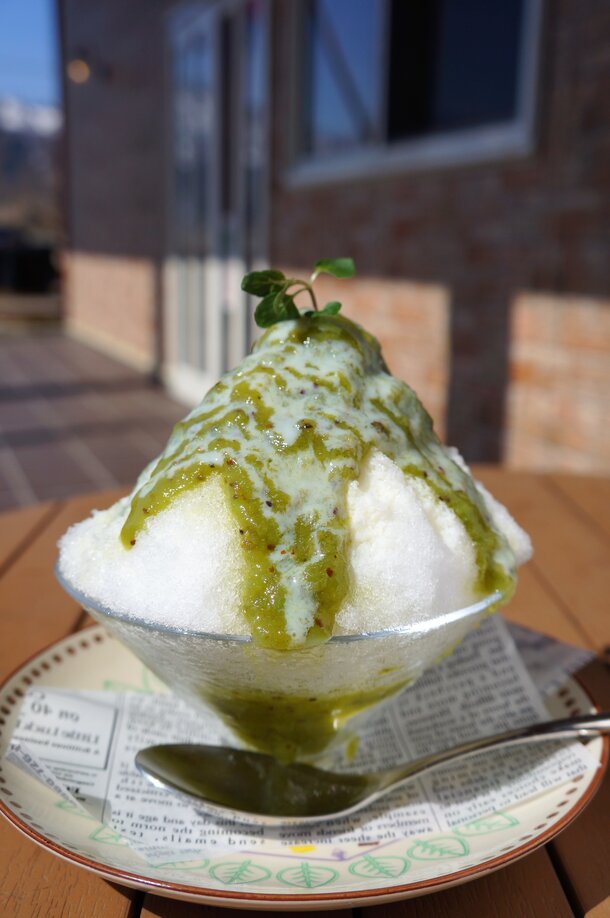 The Tastiest Shaved Ice In Japan
■ 1st: Niigata's Strawberry Echigohime Shaved Ice
Despite the fact that Uonuma Sweets Garden Natura is located in Niigata-minami, word of their shaved ice has traveled all throughout Japan. The Echigohime is one of the flavors that's led many to believe Uonuma Sweets Garden Natura carries some of the tastiest shaved ice in all of Japan. Making its debut in 2015, the Echigohime is made using local Niigata strawberries, which are hailed for their freshness and flavor. It's said that it melts in your mouth instantly, has a fluffy texture, and tastes as though you were eating a strawberry itself with an impeccable tartness. Word of the Echigohime has spread all over, to the point where lines and lines of people just trying to get a taste amass on the weekends!
■ Hardy Kiwi (Mini Kiwi) Shaved Ice
Also ranked as one of the tastiest items at their shop as of 2016, Uonuma Sweets Garden Natura has a speciality item called Hardy Kiwi (Mini Kiwi) Shaved Ice that they've just recently added to their menus.
For those who are unfamiliar with the name, the hardy kiwi is like a smaller version of the kiwi fruit - but it has no fur on its surface. Much more fragrant than its larger counterpart, it also holds a much sweeter taste without the tartness. Grown in mineral-rich soil, the hardy kiwi is hailed for its balance in flavor.
When served, condensed milk and the hardy kiwi syrup are poured over thin shavings of ice. Much like the Echigohime, it's sweet, melts in your mouth, and leaves a pleasant aftertaste. Only available during the summer season, this particular flavor sells for 600 yen (tax not included).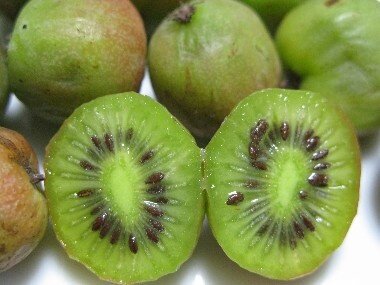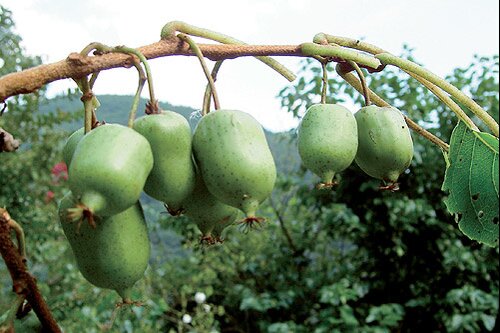 Business Details
Store Name: Uonuma Sweets Garden Natura
Location: 701 Ubashima Shinden, Uonuma, Niigata-minami
Business Hours:
- Merchandise: Mon.-Fri. 9:00 am to 5:00 pm | Sat.-Sun. & Holidays 9:00 am to 8:00 pm
- Restaurant: Mon.- Fri. 11:00 am to 5:00 pm w/ last order taken at 4:30 pm | Sat.-Sun. & Holidays 11:00 am to 8:00 pm w/ last order taken at 7:30 pm
Regular Holidays: None
URL: http://uonuma-sweets.com/