Litalico, a company operating under the mission statement of "a society with no obstacles" to support disabled people in the workplace as well as widening children's abilities through education, has collaborated with Suginami Elementary School to offer its sixth-year students the opportunity to experience the latest digital creative tool used in its Qremo cram school. The pupils will receive a demonstration of the 3D printer technology during their arts lessons on June 10.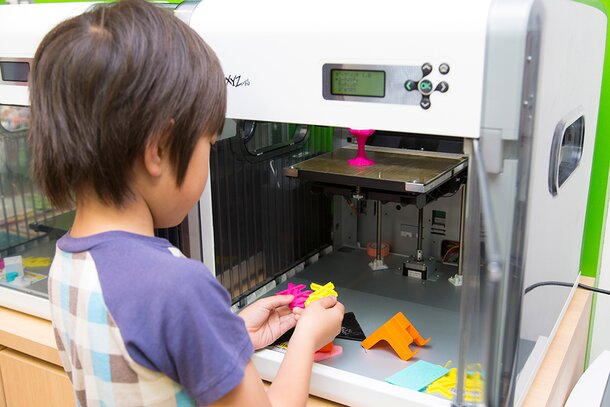 Making programming education a compulsory subject in elementary schools from 2020 is currently under consideration, so even in Japan interest in using IT in the educational field is increasing. By using technology such as 3D printers and laser cutters which are fairly inexpensive industrial tools, kids can learn to create with more precision, and so IT in the classroom is on the rise.
Through using 3D printer technology, kids can realise their individual thoughts and ideas in fine detail and now have more opportunities to enjoy exploring life's unanswerable questions and educate themselves through a process of trial and error. 3D printers are already being used in math, design and art classes all over the world with over 1,000 elementary schools in America installing 3D printers as well as 21 British primary schools.
However, there are currently very few examples of 3D printers being used for educational purposes in Japan as there is a shortage of of educational programs and people experienced in using the technology for digital crafts. The rollout of digital production methods into the educational arena hasn't been progressing so the idea currently remains a mere mention in textbooks.
Bucking the trend, Sugitomo Elementary School Tokyo has placed itself at the forefront of technology with digital blackboards and electronic textbooks and is now starting a Qremo Digital Fabrication course with workshops in which kids can use 3D printers as part of their creative arts education.
On the day, two classes of sixth year students will be given the theme of "What would sea creatures look like if they evolved?" in their art lesson and allowed to use the computer to design a 3D model. In the same lesson they will also receive a demonstration of actually putting out a finished 3D printed product. Through these lessons, the children can learn to express their ideas in a simple way by means of the 3D printer.
Suginami Elementary School Visit
Day and Time:
June 10 (school open day)
- first to second period art class
Year 6 Class 1 (23 students)
- third to fourth period art class
Year 6 class 2 (22 students)
Schedule:
- 3D modelling practice (30 minutes)
- 3D printer demonstration
(Demonstration only)
- 3D printer lecture
- Individual 3D model creation (40 minutes)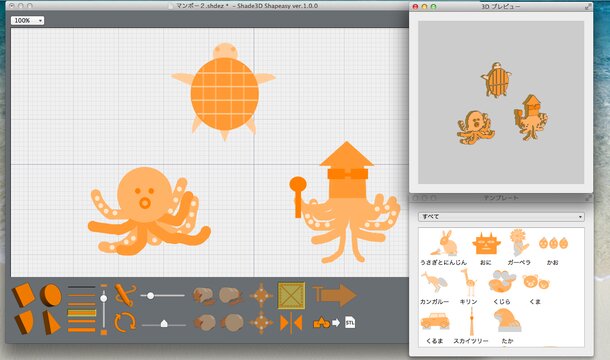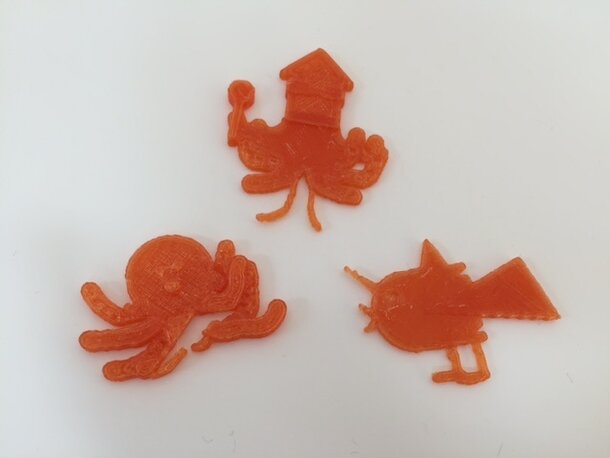 What Is the IT x Creative Classroom Qremo Project?
The Qremo project began in Shibuya in April 2014 and aims to promote a "thinking, making, communicating" ability within education through the latest digital technology where children from infancy through to high school can learn to make things across the board through study and experience. The project has been praised for moving beyond the school desk to include things kids actually want to do such as programming, robotics and design inside the regular school curriculum, helping to draw out their creative impulses. As of April 2016, including the recent addition of a school in Akihabara, five schools altogether and over 1,000 pupils are taking the course.
About Litalico
Since its foundation in December 2005, Litalico has developed from a single organisation focussing on social problems in Japan including employment rights for the disabled to having 53 support locations across the country. Their business activities have since widened from supporting disabled persons' employment to running employment training for disabled people, as well as training programs for their families and other educational businesses. The infant and cram school Leaf currently has 63 locations in Tokyo and the Kansai area and the IT x Creative Classroom program Qremo is operating in five schools in Tokyo (as of May 2015). In March 2016, the company was listed on the Tokyo Stock Exchange Mothers section. For more information about Litalico please see their official website.