On April 23 of this year, Yu-Gi-Oh!: The Darkside of Dimensions was released in Japanese theaters. Along with the release of the film, the Yu-Gi-Oh!: The Darkside of Dimensions Duelist no Yuushi (Yu-Gi-Oh! The Darkside of Dimensions Duelists Brave Warrior) opened in the Ikebukurou Sunshine City mall in Tokyo. The exhibition runs from April 29 to May 2 and fans can see the film's drafts and concept art from the films production stages.
Fans enter the exhibition as a visitor to the Kaiba Corporation. The exhibition starts off with an introduction with the original series creator Takahashi Kazuki, who also served as the executive producer of the film. Then, you will encounter a panel cutout of the president of Kaiba Corporation Kaiba Seto himself standing in a cool pose, and listen to a audio voice over.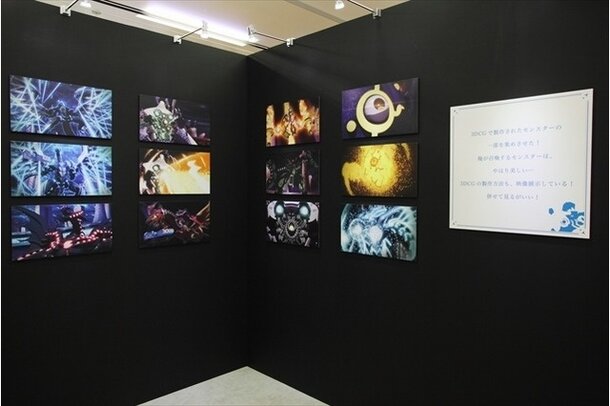 The exhibition mainly focuses on the encounter of Yugi, Kaiba, and Aigami. There were character quotes, to-do lists of staff members, and even a message from the director that gave us an idea how the film was created. There was a section where you can flip through the original scripts of the film that gives you an idea what was going on. There was also a section where fans can check out the illustrations of Kagami Takahiro, highly praised for his work from the original TV anime. You can never get bored of
the dynamic action.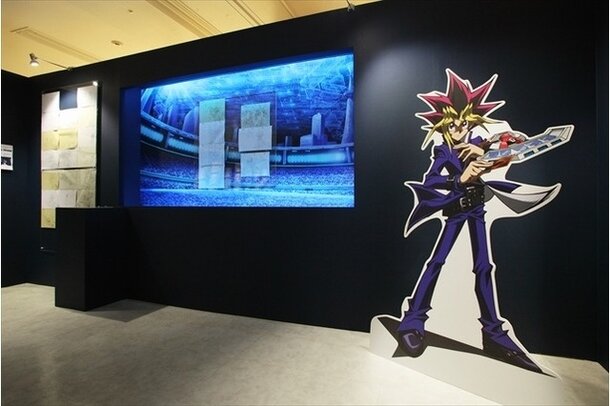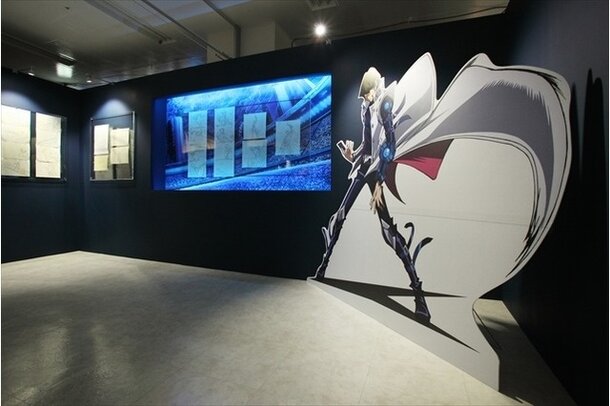 There were shikishi boards from director Kuwahara Satoshi and character designer and chief animation director Kagami Takahiro. There was also a section of the work of creator Takahashi Kazuki, who also drew some scenes for the film. In addition, the 3DCG monster designs was fun to see. The process on making the 3DCG model of Blue Eyes Alternative Dragon was streamed.
The second half of the exhibition, fans get to see storyboards, setting material, designs for monsters and of course the characters, an image board and scenario of the film. The other thing to keep an out are the glass cases that contained the new figures of Dark Magician Girl and her friends, color
visuals, and storyboard.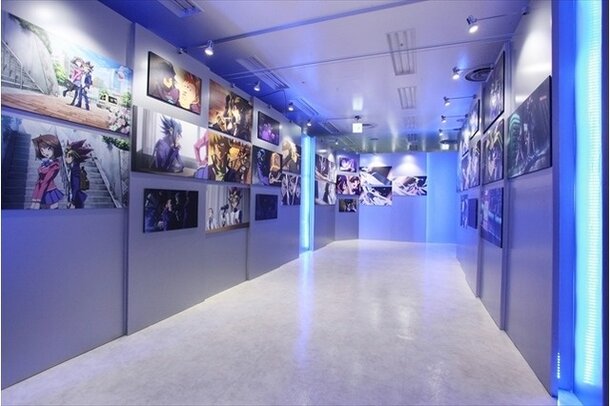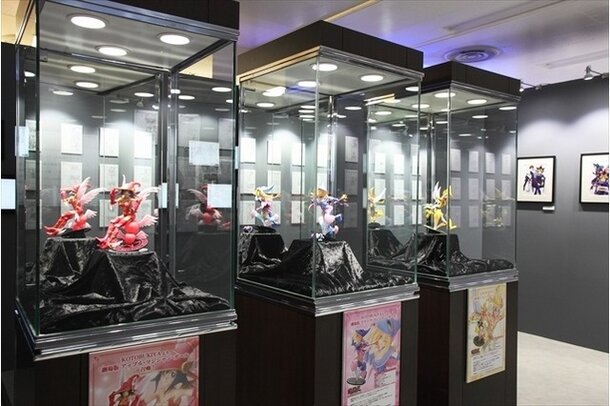 You can truly appreciate the quality of the work the staff members put in to bring us the masterpiece that is Yu-Gi-Oh.
Yu-Gi-Oh!: The Darkside of Dimensions Duelist no Yuushi
Official Site
(C)Takahashi Kazuki Studio DICE/ 2016 Movie Yu-Gi-Oh! Production Committee