The reprise of the stage play adaptation of the popular volleyball manga, Haikyu!! titled Hyper Projection Play "Haikyu!!" A View of the Top, kicked off its debut in Tokyo on April 25th and will continue performing until Sunday, May 8th at AiiA 2.5 Theater Tokyo.
Comments from the main cast Suga Kenta( Hinata Shōyō) and Kimura Tatsunari (Kageyama Tobio) about the performance and stage presence were received prior to the premiere.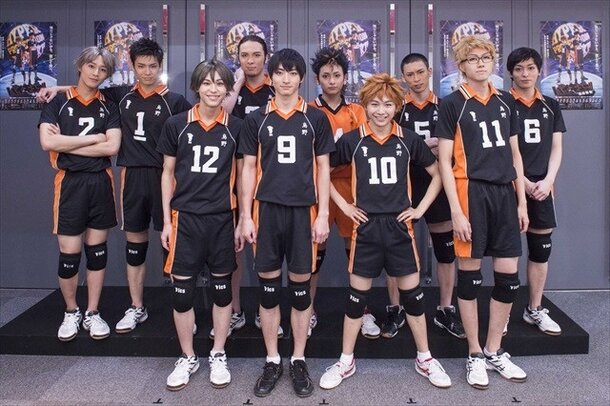 Haikyu!! is serialized in the Weekly Shonen Jump manga magazine published by Shueisha. The manga successfully sold over 18 million copies which leading to a second anime season in October 2015 and a highly anticipated third season coming this fall. Its first play adaptation, Hyper Projection Play "Haikyu!!", debuted in November of 2015 and had astonishing sold out performances in the cities of Tokyo, Osaka, and Miyagi. The play's final performance, shown through live viewing in 92 locations, had a record of 20,000 viewers. Due to its popularity, the play has now retuend with new cast members and stage effects.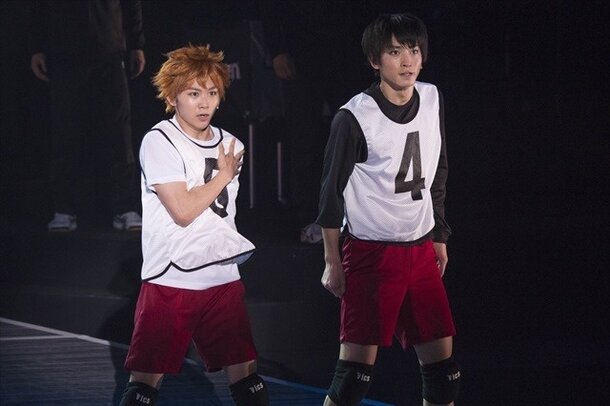 Suga Kenta (Hinata Shouyo):
*I think this work is all about 'evolution'. The stage effects of the play itself has become even more advanced and spectacular. As actors, we won't lose out either and we too are evolving. I want to show this in our 19 Tokyo performances as well.*
Kimura Tatsunari (Kageyama Tobio):
*This production will allow us to develop the drama for each character more deeply than the first time. I hope we are able to convey more of the character development to our audiences.*
The final performance will take place on May 8th and will be shown live in 93 theater locations nationwide. Tickets will be sold until May 5th for 3,600 yen (about USD$32.30) with more information available on the official website.
Hyper Projection Play "Haikyū!!" A View of the Top
Dates: May 8 , 2016 (Sunday) 18:00
Fee: 3,600 yen ( tax included )
Official Site
(C)Furudate Haruichi / Shueisha・Hyper Production Play "Haikyu!!" Production Committee
Photography: Hikiji Nobuhiko