Sanza, a Newton Group company, which manages Pasela Resorts, has begun offering a "Limousine Attack Plan" for attendees of Comic Market 89. The plan is limited to five people a day.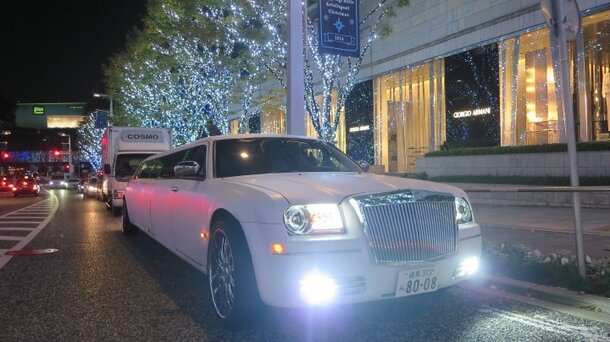 The plan includes a one-night stay in Shinjuku's male-only capsule hotel Anshin Oyado Premier Shinjuku Ekimae-ten and a send-off in a stretch limo over 8 meters long for between 9,880-10,580 yen (tax included). The limo will make two trips a day: The first departs from the hotel at 3:30 a.m. and arrives at the Kokusai-Tenjijo Station roundabout at 4:30 a.m., and the second departs at 6:00 a.m. and arrives at the Kokusai-Tenjijo Station roundabout at 7:00 a.m. The inside of the limo is also stocked with free energy drinks.
Passengers are allowed to take with them one piece of luggage with three dimensions that total less than 115 centimeters, so those who will use the service should, as much as they can, make sure their luggage is under this number. Paper bags are a good way to transport light books and aren't bulky, so as much as possible you should try to have a reserve of these prepared. We recommend bags made from PP to protect from sudden rain or snow.
Make sure to also pack tape just in case to prevent the social suicide of carelessly having your bags rip open.
Comic Market (Comiket) is held twice a year, in summer and winter, and is the world's largest doujinshi festival. Comiket 89 will be held at Tokyo Big Sight from Dec. 29–31, which means there are only eight more weekends left until the opening.