Mario Bros. is an action game by Nintendo whose main heroes, the brothers Mario and Luigi, everyone is familiar with. It has been loved by its fans ever since the release of the memorable first game in 1983, and games in the series are currently being published for several consoles including the Nintendo 3DS and Wii U.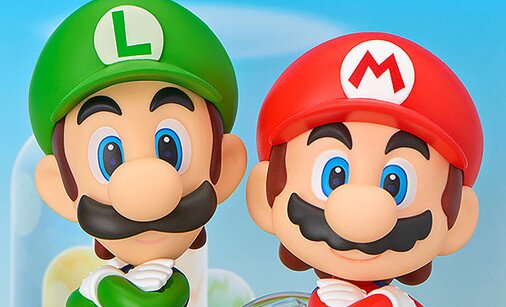 There are many "Mario artisans" on the Internet who create videos, illustrations, or music that take the popular series as their motif. Even among such people, Hikakin and Chroma (Jidabata P) became a sensation due to the success and growth they managed through publishing their works as Mario artisans.
Sessions with Aerosmith and Ne-Yo - The Huge Success of a Mario Artisan
The popular YouTuber Hikakin is one of the people who have been gathering popularity as a Mario artisan. Hikakin, whose main profile is vocal percussion mostly revolving around anime songs and sound effects, started his activities in June 2010, and published a video titled "Super Mario Beatbox" on YouTube in his early period. The video, in which he expressed the first stage BGM of Mario Bros. using only his voice, has received surprising comments from all over the world, creating a sensation in an instant.

**The Mario video that brought instant fame for Hikakin. It has been replayed more than 30 million times (as of May 2015).**
Hikakin then started to gradually gather attention and solidified his position on YouTube, proven by the fact that he has been collaborating with well-known musicians such as Aerosmith, Ne-Yo, and Ariana Grande since 2010.

**"Hikakin × Aerosmith × Nonstop - Walk This Way": An unlikely collaboration between a boy who used to sing Mario BGM in a small room and well-known musicians.**

**Session with Ariana Grande in Break Free**

**Enthusiastically singing "Coming with You" and "Because of You." The form of Ne-Yo heartily singing leaves an impression.**
It has been five years since the Mario BGM vocal percussion video and Hikakin has stepped up, but his works still receive support from numerous users.
The Surprising Progress of a 2nd Year Junior High Student Who Invited Laughter with His Music Played by Ear
Another Mario artisan who needs to be introduced is the Vocalo-P Chroma. In 2007, when he was in his second year of junior high, he uploaded the video titled "2nd Year Junior High School Student Playing Mario Bros. By Ear" on Nico Nico Douga. The comments he received from other users included sarcastic ones such as "Where's the original tune?" and "What happened to your ears?" to downright calling it a "hopeless pitch" instead of "perfect pitch," and so Chroma was viewed as an "immature junior high student with no sense for music" and became a laughing stock on the Internet.

**"2nd Year Junior High School Student Playing Mario Bros. By Ear" - It was so far from perfect that users kept saying they "held their sides from laughter."**
However, six years later, he published "Kirby Arrange - Sora o Koete Iku Tabi." The excellent sound and melody is evidence of how he desperately kept on making music with a passion that continued to burn even after being ridiculed.
The song, being so polished that it's hard to believe it was made by the same person, received a storm of applause from users who knew his Mario video from before, their comments saying things such as, "It's a different person," "I'm tearing up," "So moved," and, "Can't be true". His diligence created a sensation and became a topic after he was introduced in Yahoo! Japan's top news titled "Junior High School Student Who Created Awful Play-by-Ear Video Makes Unbelievable Progress in Six Years."

**"Kirby Arrange - Sora o Koete Iku Tabi," created six years after his Mario video. It reminds us of the importance of hard work.**
Chroma, living up to his love for music, is currently active as a Vocalo-P and music creator. His determination of wanting to continue making music is carved in his Nico Nico Douga profile.
Hikakin and Chroma found their success stories with Mario videos. Let's keep an eye on their future activities.