A Japanese popular female magazine "ViVi," released on September 23, has collaboration with popular comic "Shingeki-no-Kyojin (Attack on Titan)." The magazine had 2 special appendixes; "Attack on Levi" tote back and a Collaboration Book.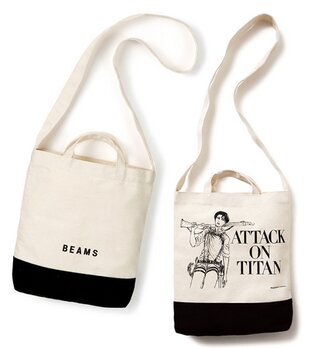 A tote bag designed a popular character of the comic, Levi, on the front side and on the back side a simple logotype of BEAMS is printed. You can use it in 3 ways, as a handbag, a clutch bag and a shoulder bag. A Collaboration Book is newly illustrated by Hajime Isayama, the author of Attack on Titan. It's a illustration of Levi wearing a plain clothes and very rare. The clothes that Levi wearing is coordinated with clothes selling at Japanese clothes shops BEAMS so that you can get it at the shop!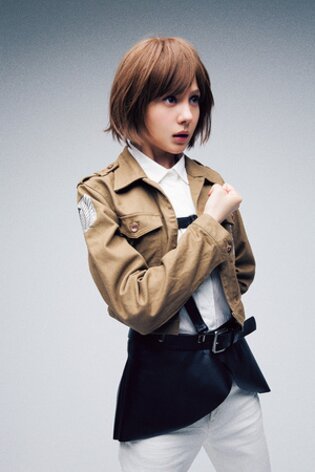 The Collaboration Book is not just the illustration but also collaborating pictures by ViVi-models. They wore character costume and acting its characters in the magazine. Both people who had already read "Attack on Titan" or not can enjoy it and can imagine the comic world.
The editor of the magazine recommends put the illustration in a frame for an interior and hope that more reader of ViVi to have interest in the comic. Hajime Isayama said that he is glad to have collaboration with such a cute magazine since he pretends just an otaku.
This special collaboration is only at the November issue, which released on September 23th, so just buy it and feel the wonderful world of the Attack on Titan!