Do you love Japan but don't have the time or money to visit? Fear not! There are thousands of Japan-lovers just like you! Fortunately, thanks to the Internet and globalization, many are able to enjoy Japanese food and culture right where they live. Through the "Otaku Life Around the World" series, TOM's global correspondents will share with you how they live their otaku life! For our first installment, our Ninja takes us to Brazil!
Brazil! Land of samba, the World Cup…and otaku!
Yes! Otaku! Do you know that Brazil has the biggest Japanese community in the world? It greatly influences our culture here. Legend says that the Japanese even influenced the creation of our most famous flip flops, Havaianas! (Have you never realized how the rubber flip flop resembles the Japanese zori, the sandals used by geisha?)
São Paulo is a metropolitan city. You could say that we are the Brazilian sister of New York––cars everywhere, everybody working like crazy. But if you go closer to the center of São Paulo, you will start to see some red…*torii*? Yes! There are torii everywhere in the Liberdade Neighborhood in São Paulo. Liberdade is where the Japanese first settled in when they first arrived here in São Paulo more than a hundred years ago. Lots of them went to live on the outskirts as well. (There are even some Japanese public schools.)
Liberdade is the hotspot for all otakus in town. Be it food, shopping or just hanging out with your friends, we Brazilian otakus love Liberdade. I made a list of my favorite spots in the city for my fellow otaku friends visiting São Paulo!
1 - Aska Lamen Restaurant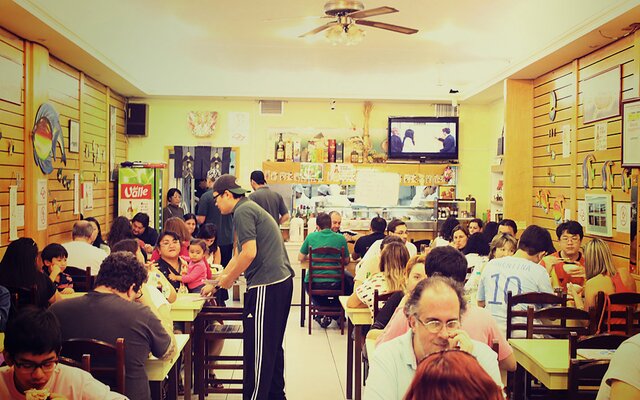 Aska is a tiny little restaurant at Galvão Bueno Street 466. Since it's tiny, you have to arrive really early to put your name on the waiting list. Inside, there's this really strong Japanese ambience, and the smell is delicious. They have three types of ramen (miso, shoyu and shio), in two different versions (chicken and pork). Since it's an eat-and-go restaurant, they serve the food really quickly. Caution: This place is cash-only! The price varies between R$13.00 to R$15.00. Drinks are around R$3.00.
Tel: (11) 3277-9682
Galvão Bueno Street 466
2 - Itiriki Bakery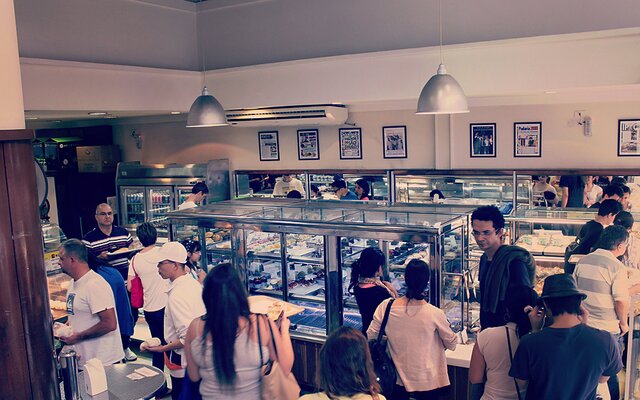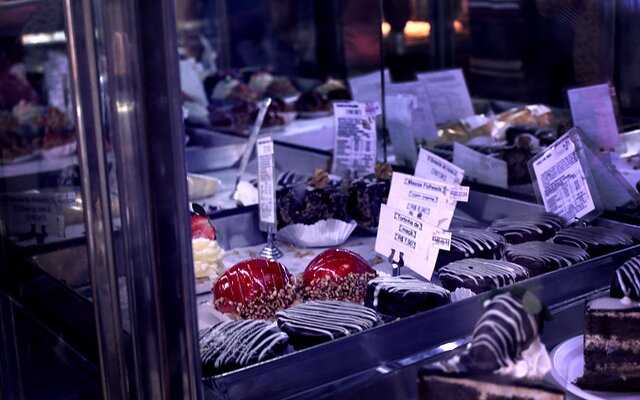 Just like in Japan, we have a bakery here as well. Once in Itiriki Bakery, you will find yourself in a sweet paradise. Unlike in Japan, however, the pastries are not just amazingly good, they are really big as well! As an added bonus, they have not only Japanese sweets but also Brazilian baked goods! They also have tables for you to sit and chat with your friends on the second floor. It can be a little costly (R$5.00 to R$15.00), but since it's really big and yummy, I really think it's worth a visit!
Tel: (11) 3277-4939
Estudantes Street 24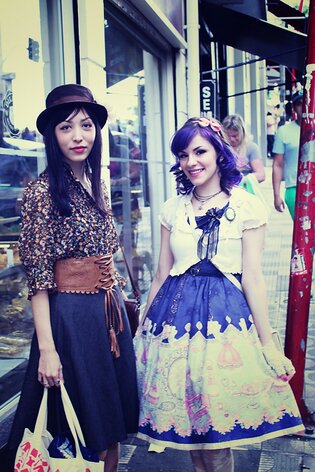 3 - Porque Sim Restaurant/Karaoke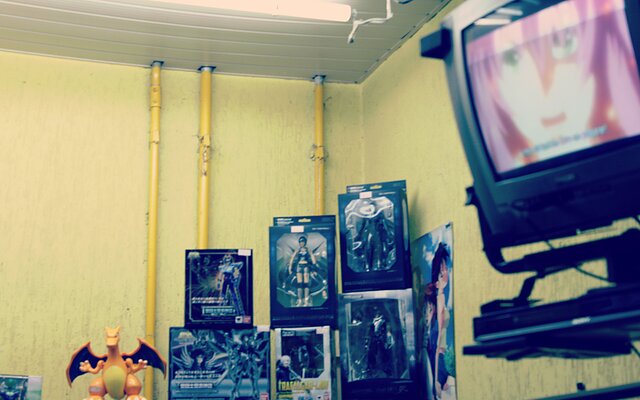 We brazilian otaku love our karaoke! Porque Sim is one of the best places to go sing karaoke around here! Since it's also a restaurant, you can enjoy some really good food before you go all out singing. Last time I went here, I had curry rice (Depending on the food, the prices varies between R$16.00 to R$25.00.). You can find ramen, yakisoba, and many other Japanese dishes. Here's a tip: If you can't call beforehand to make a room reservation, arrive early and do it personally. This is one of the most famous karaoke houses in São Paulo, so it's always pretty full! When you go upstairs for karaoke, you will have your own room with a karaoke machine. You can order food and drinks and sing to your heart's content just like in Japan!
Tel: (11) 3277-1557
Tomás Gonzaga Street 75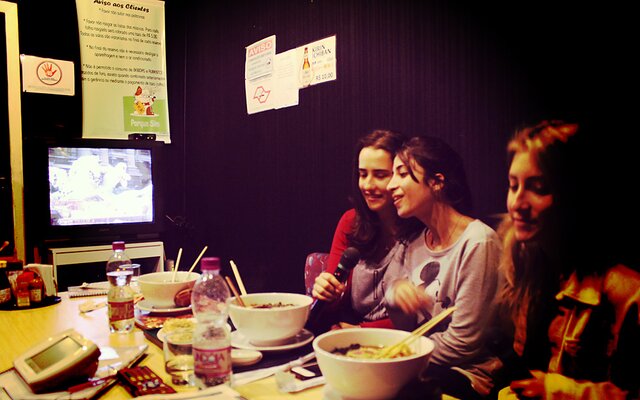 4 - Hachi Crepe & Cafe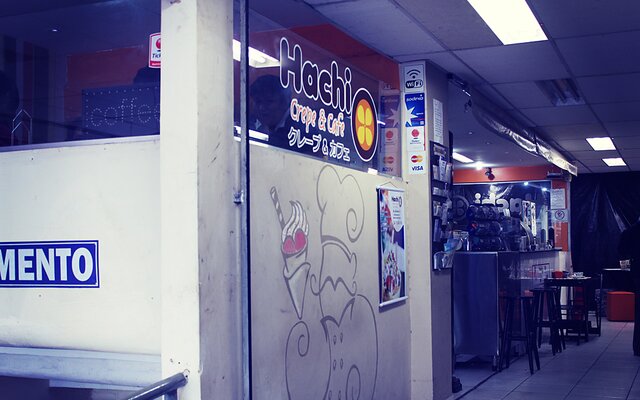 Japanese crepes are sweet, delicious, cute and colorful. I sure love them in Japan and was glad to find them here in Brazil! Hachi Crepe & Cafe is a very little cafe where you can order those delicious crepes. You can choose all the toppings and savour it with your friends at one of the few tables they have. It would make the perfect end to a meal! The prices are between R$8.00 to R$12.00 depending on the size of the crepe. Enjoy Harajuku right here in São Paulo!
Tel: (11) 3208-3113
Liberdade Avenue 326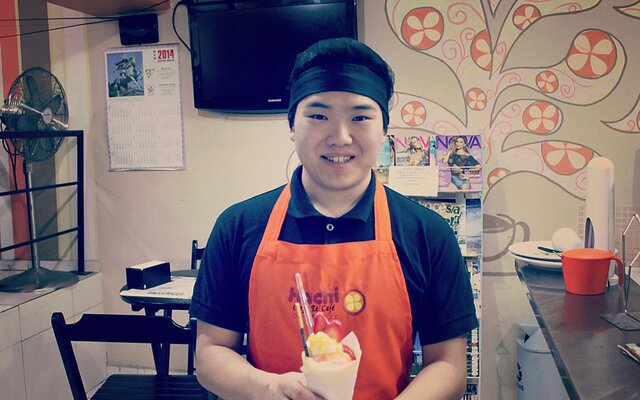 5 - Galeria Sogo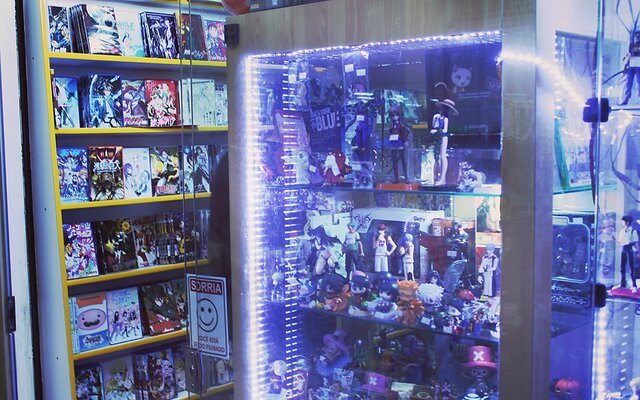 After eating it's time to go shopping! Where? Galeria Sogo of course! Located at Liberdade Avenue 363, Galeria Sogo is a huge gallery filled with little shops that sell anything you can imagine from figures, manga, clothes, buttons, bags, plushies… They even sell customized cosplay costumes! It's really fun to go here, even if you're not going to buy anything.
Liberdade Avenue 363
6 - Livraria do Sol
The Sol Bookshop is a little bookshop, but if you're studying Japanese, you will find all kinds of Japanese books here. They sell comics, manga, magazines, and of course books, all shipped directly from Japan. The owners are mostly Japanese and are really quiet. This is a nice place to meet up with your friends and immerse yourself in an afternoon of reading!
Tel: (11) 3208-6588
Praça da Liberdade 153
7 - Comix Book Shop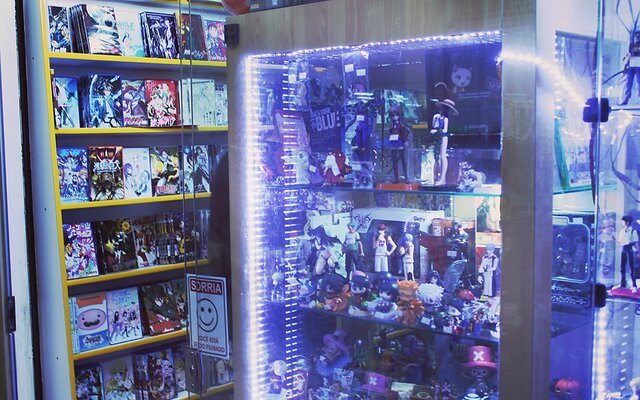 This is a to-go for Brazilian manga collectors! Comix is one of the biggest comics shop in São Paulo. With three floors, they sell every kind of manga you can imagine. You can find some really rare stuff here, as well as the latest releases!
Tel: (11) 3088-9116
Alameda Jaú 1998
8 - Anime Friends
Anime Friends is the biggest anime convention in São Paulo. It happens every year in July (our winter break!). You can find all kinds of cosplayers here, and they have doujinshi, archery, competitions and even shows! This year, they had Oreskaband and An Cafe! It's really fun just to walk around and get in the mood. It's a really huge event so be prepared to walk all day long!
So that is how I live my otaku life here in São Paulo! Be sure to drop by if you're visiting my beloved city!
Want to share your otaku life? Fill out this form and we'll get back to you! t-otaku-m.com/1rwwKgt
This is a TOM Summer Ninja Academy 2014 original article.