We have a confession.
There's nothing we enjoy more than growing the variety of items the TOM Shop can offer to fans around the world. But we may have overdone it just a little bit…
We've got awesome new items lined up for you guys, but no space left to stock them.

Please help us make space for the awesome stuff that's coming!


Find a better price elsewhere? Let us know!
Current weekly "Best Prices" deals last from 00:00 am Dec. 29, 2017 to 11:59 pm Jan. 4, 2018 (PST).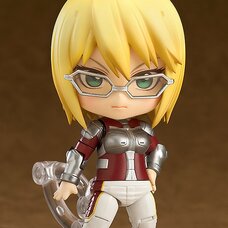 Nendoroid Terraformars Revenge Michelle K Davis - Super Movable Edition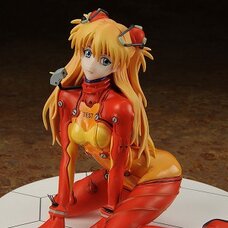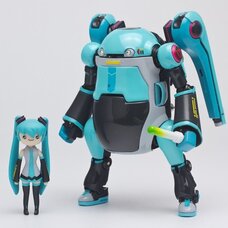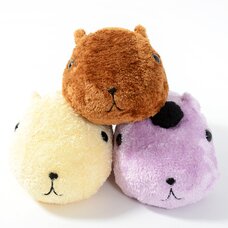 Kapibara-san Mofutto Plush Collection
$16.99
$16.14 - $16.99
(5% OFF)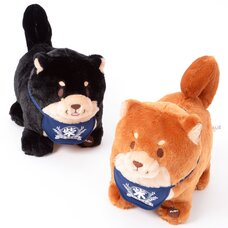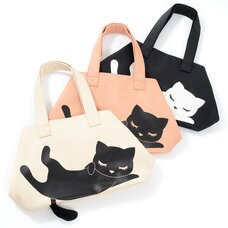 "Best Prices in the World!" Terms & Conditions
The 2017 TOM Shop Clearance Sale lasts from Dec. 1 to Jan. 4, PST. In addition to 7000+ clearance sale items, there will also be a weekly rotating selection of items for which we offer the best prices in the world. If an item is featured in this weekly selection and you find it being sold elsewhere for less than the featured TOM Premium Member price, the item may be eligible for price matching. Full details below.
Price Matching Eligibility Requirements
→ The item being compared must be in brand new, in stock, and sold at an online store that ships outside Japan.
→ We must be able to confirm on our end that the item being compared is the exact same product we offer (rather than a lookalike or knock-off).
→ We must be able to confidently verify that the store in question only offers officially licensed, authentic products. We reserve the right to exercise our discretion when evaluating this. Marketplace sellers and individual sellers are excluded, as well as all pre-owned items.
→ We will convert prices in other currencies to US dollars when comparing.
→ To qualify, the item must be available elsewhere at a lower price in USD during the exact week when it is featured in our Best Prices selection. The start and end time of each week's line-up will be listed on the main clearance sale page; we cannot accommodate requests made relating to purchases before the start time or after the end time for any given item.
→ We will only accept comparisons to the item's TOM Premium member price during its eligible period. (The regular sale price does not qualify for price matching.)
→ We are unable to guarantee that these items are at the best price they have ever been at on the TOM Shop or elsewhere; for this promotion, we can only consider what the best price is at the current point in time when the specific item is featured.
→ Price comparisons do not take into account shipping fees, store credit, coupons, and other forms of discounts or additional fees not directly displayed on the item's product page sale price on either TOM or the store being used for comparison.
Premium Eligibility Requirements
→ Anyone is welcome to contact us if an item meeting all of the eligibility requirements is found at a price lower than the applicable TOM Premium member price. However, as price matching is only applicable to the Premium member price, only Premium members are able to actually purchase at the best price possible.
→ You can join Premium when making a purchase, so it is possible to immediately buy items at their best price even if you have not previously been a TOM Premium member.
→ If you have already purchased an item during its featured period and contact us with eligible price matching information afterward, TOM Points compensation will be offered only if you were a Premium member during that purchase or joined Premium when making that purchase.
→ We are unable to extend or otherwise account for expired Premium memberships in accordance with this promotion. (Premium may be re-joined at any time when making a purchase.)
How Price Matching Works During This Promotion
→ We cannot retraoctively apply the price to anyone who purchased before or after the exact period when the item is up on the Best Price listing. Even if you purchased the item just before, or just after the item was listed, we may not be able to apply the best price to your order.
→ If you are a Premium member, and already purchased the item at its Premium price during its period of being featured in the Best Prices section, and its featured week has not ended yet, we will lower the item's Premium price for the remainder of its featured period and grant you the difference between your purchased price and the new (lower) Premium price in TOM Points.
→ If you contact us with price matching information, meet all the requirements, and have not yet bought the item, we will lower the Premium price accordingly. You can go ahead and buy it--just make sure to do so before its Best Prices featured period ends!
→ We will also contact and credit with TOM Points any other eligible purchasers of the item, even if they themselves did not come to use with price matching information. However, this process may take up to 1 week after the end of the item's Best Price featured period.
→ If an item has had its Premium price lowered due to price matching, we will leave a note on its product page visible for the remainder of its Best Price featured period.