---
The URAHARA X Sumire Uesaka Track Jacket Project Begins!
Produced through Tokyo Otaku Mode, the URAHARA x Sumire Uesaka Collaboration Track Jacket features everything adorable from the anime URAHARA, set in Harajuku and streamed worldwide from October 2017, and the unique aesthetics of Sumire Uesaka!
It also features brand new illustrations that character designer Mugi Tanaka created exclusively for this project! How will Mari Shirako, Sumire Uesaka's character in the series, be presented? Is Sumipe going to make her way into the world of URAHARA? Will the track jacket feature the symbol that we all know and love?
Expectations are continuing to grow, and we will do our very best to produce a unisex track jacket with a stylish design that brings out the best of URAHARA and Sumire Uesaka!
This will be a special product for all URAHARA and Sumire Uesaka fans around the world!
It can also be shipped to Russia, the country that Sumipe loves so much!
Please be sure to check back for more details!
---
URAHARA is a kawaii sci-fi girls' drama set in Harajuku. It is currently airing.
URAHARA tells the story of three high school girls, Rito, Mari, and Kotoko, who open a limited-time shop called PARK in Harajuku during their spring break. There, they plan to sell the original fashion goods and sweets that they create, but their goods are stolen by Scoopers. Scoopers are aliens that cannot create original items, so they must steal them. Through their fights with the Scoopers, Rito, Mari, and Kotoko look within themselves to understand their own creativity, why they want to create items, and what they are creating them for.
By thinking about "what creativity is to them," the girls are able to understand that their worries and troubles are what lead to their growth. The story has a general theme that's personally applicable to anyone.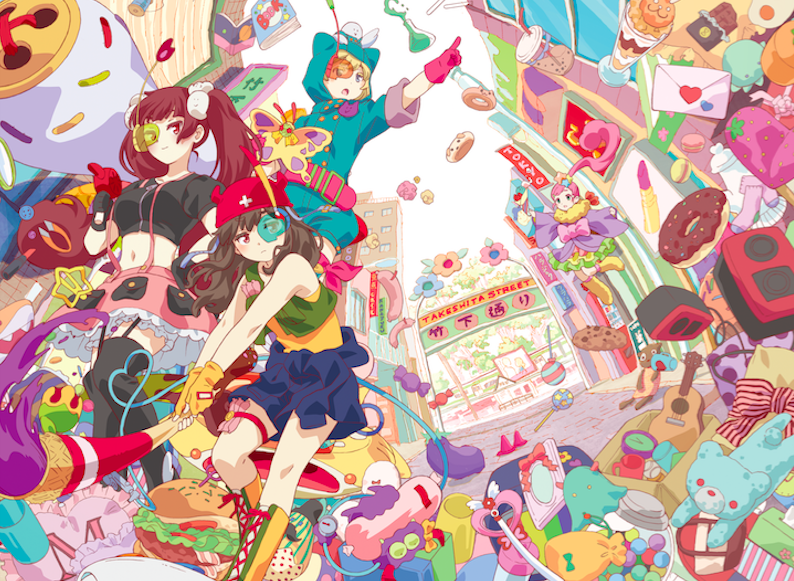 URAHARA Official Site:https://urahara.party/


---
Born on December 19, 1991, Sumire made her voice actress debut in January 2012 and continues to play a large number of roles in various anime series. Her talent and achievements have been recognized, and in March 2016, she won the Best Rookie Actress Award at the 10th Seiyu Awards.
She made her artist debut with "Nanatsu no Umi Yori Kimi no Umi," the theme song for Namiuchigiwa no Muromi-san, an anime series that was broadcasted in 2013.
Sumire is both interested and knowledgeable in a variety of subjects including Russia, songs from the Showa period, heavy metal music, tanks, lolita style, professional wrestling, beards, and much more. Her interests are truly one of a kind.
She has also captivated her fans with unique actions at live performances such as tossing objects to the crowd and making stuffed animals join others in moshing. In December 2016, she held her largest solo live performance at Ryogoku Sumo Hall.
We expect even greater things from Sumire Uesaka in the future as both a voice actress and also an artist.
Sumire Uesaka Official Website: http://king-cr.jp/artist/uesakasumire/
Sumire Uesaka Official Blog: https://lineblog.me/uesaka_sumire/
Sumire Uesaka Website (Space Craft Entertainment): http://spacecraft.co.jp/uesaka_sumire/
Sumire Uesaka Official Twitter:https://twitter.com/uesaka_official
Sumire Uesaka's first EP has been released!
The EP features the ending theme song of Hozuki no Reitetsu (broadcasted from October 2017) in which she plays the role of Peach Maki. It also features "Antithesis Escape," the opening theme song of URAHARA!
Serial Code: KICM-91808
Price: 1,300 yen (tax not included)

M-1
Riverside Lovers (Naraku no Koi)
(Ending theme song of Hozuki no Reitetsu Season 3)
Lyrics, Composition, Arrangement: TECHNOBOYS PULCRAFT GREEN-FUND
M-2
Antithesis Escape
(Opening theme song of URAHARA)
Lyrics & Composition: ORESAMA
Arrangement: Hideya Kojima
M-3
Doushite! Rui-Sensei
Lyrics, Composition, Arrangement: MOSAIC.WAV
Instrumentals of each track are also included.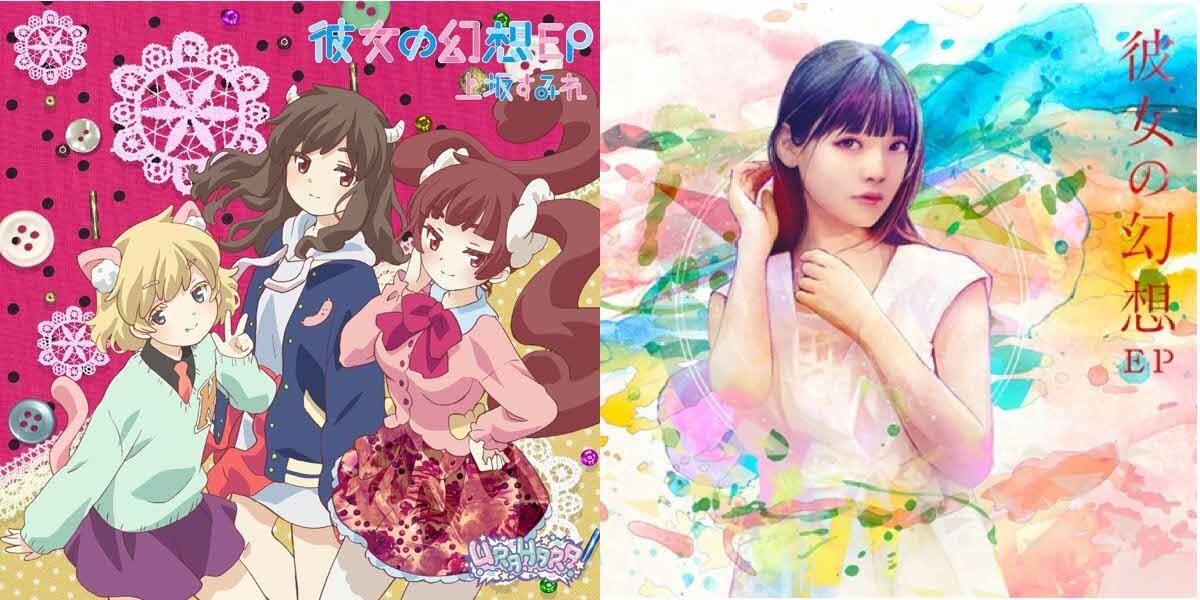 ---
Updates will be posted here once they become available!
What will the fusion of the adorable world of URAHARA, brand new illustrations by Mugi Tanaka, and the unique aesthetics of Sumire Uesaka look like? Be sure to check back and find out!
---
Product Name: URAHARA x Sumire Uesaka Collaboration Track Jacket
Expected Release: 2018
Distributor: Tokyo Otaku Mode Inc.
---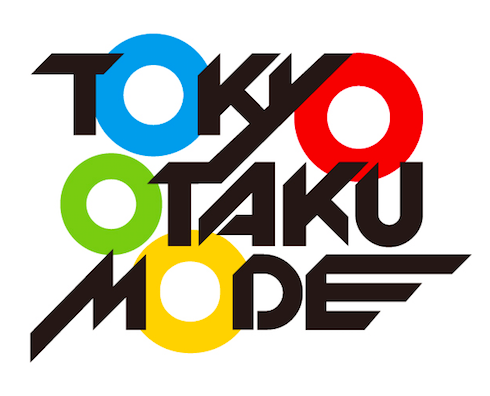 Tokyo Otaku Mode (TOM) shares with the world the latest Japanese pop culture news through its Facebook page, which has over 20 million likes, and sells products related to Japanese anime, manga, games, music, and fashion through its website, the Tokyo Otaku Mode Shop.
---
Q: When will I be charged?A
: You will be charged immediately upon backing the project.
Q: When will rewards be shipped out?
A: Rewards are scheduled to be shipped out in 2018.
Q: Where will rewards be shipped from?
A: Rewards will be shipped directly from Tokyo Otaku Mode in Japan.
Q: How will you ship the rewards?
A: Rewards will be shipped by SAL Small Packet Registered.
Q: I noticed that all prices are displayed in Japanese Yen. If I am paying with foreign currency, how will exchange rates affect my payment?
A: Rates may differ between credit card companies. Please contact your credit card company for further information.
Q: Will I need to pay any additional import duties, VAT, customs taxes, or local handling fees when receiving my reward?
A: Depending on your country's customs laws, you may be required to pay a tax before obtaining your package. In some areas, such as the United Kingdom and France, the local postal service may charge an extra handling fee for processing packages affected by customs taxes. Payment of customs taxes and any possible handling fees is the responsibility of the purchaser.
Q: Why can't I click the "Reserve" button?
A: Please ensure that you have filled out your payment method and shipping information and try again.
Q: Are the rewards that ship to Japan and ship internationally different?
A: No. The rewards are the same. The only difference is the shipping cost.




© URAHARA Film Partners