What is the Evangelion Store?
The Evangelion Store is the official store of the Evangelion series!
The store offers a variety of EVA themed goods that range from apparel items perfect for every-day wear and adorable merchandise that you'll want to take home!
The Evangelion store operates online at EVANGELION STORE, and their physical store front "EVANGELION STORE TOKYO-01" is located in Ikebukuro, Tokyo.
You'll be able to find Eva brand goods of all kinds as well as special merchandise and events in collaboration with other famous Japanese brands!

Evangelion Store Exclusive Item
EVA Store Exclusive Shunya Yamashita x Mitsumasa Yoshizawa Rebuild of Evangelion Rei Ayanami (Temporary Name) Limited Edition Figure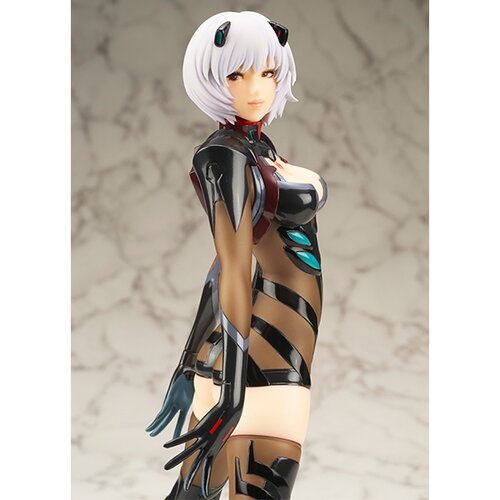 The mysterious Rei Ayanami is here to take your breath away like never before as this EVA Store Exclusive Rebuild of Evangelion figure! Standing at 9.4" tall, this eye-catching figure shows Rei in a totally different light, and she's magnificent from every angle. She comes with two interchangeable expressions, normal and smiling, so you can display your favorite side of the First Child. ♡
The result of a collaboration between illustrator Shunya Yamashita and sculptor Mitsumasa Yoshizawa (Reflect), Rei's striking costume was created specially for this figure. Yamashita's bold and stylish flair and Yoshizawa's delicate and bewitching sculpting and coloring combine to make this a truly gorgeous and unique figure.
It also comes with an illustrated mini poster by Shunya Yamashita!
Check out the Official EVA STORE
See Details »