Having made a splash at Comiket, Iwamotocho Geinosha's virtual idol group Enogu has finally held its first serious live concert!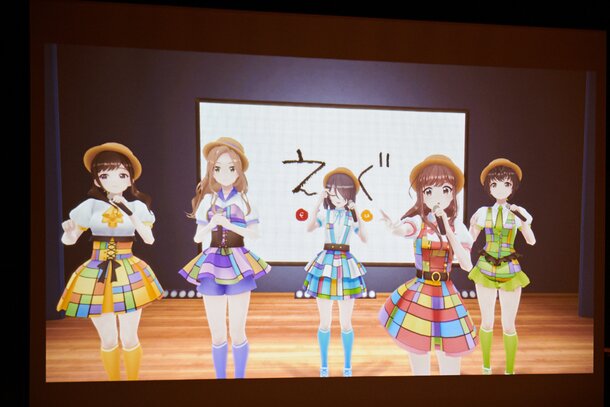 Enogu consists of five aspiring idols stars each around 16 years old: Suzuki Anzu, Shirafuji Tamaki, Hinata Nao, Kurihara Sakurako, and Natsume Haru. The group is managed by Iwamotocho Geinosha, the only agency in the world that represents virtual talent like Enogu.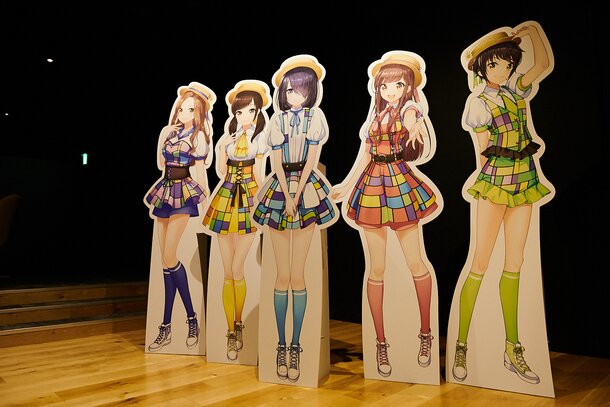 The girls took to the virtual stage on Aug. 10 at the Iwamotocho Theater, a unique concert hall that will serve as a base for Enogu and other virtual idol concert activities. Despite it being a VR event, audience members were encouraged to embrace the entire concertgoing experience by taking a seat in the real-life performance venue. Fans who missed out on a ticket were also able to watch it broadcast live on the group's official YouTube channel.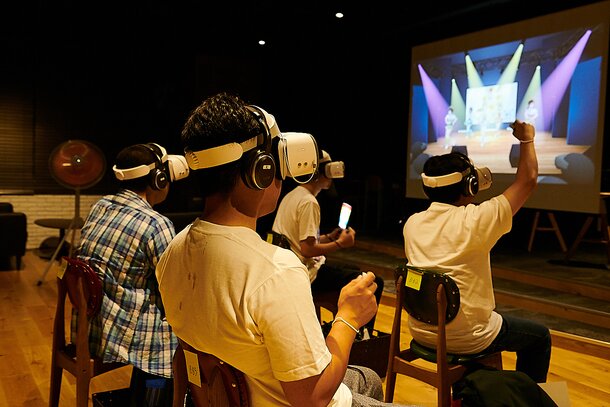 After the live began, the members appeared on the stage, with fans viewing through their individual VR headsets. In addition to their banter, the virtual idols responded to audience interaction with plenty of cheer. Fans were even encouraged to get into the rhythm and wave glow sticks (a true otaku necessity at concerts!).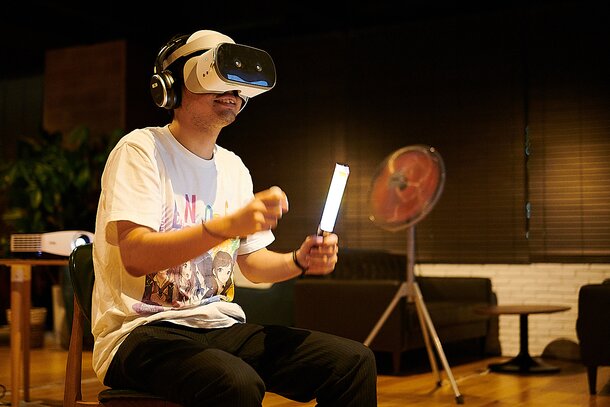 Adding to the "live" atmosphere, the sound was designed to mimic a concert venue, complete with the nervous energy of the performers as they became slightly breathless from the dance sequences.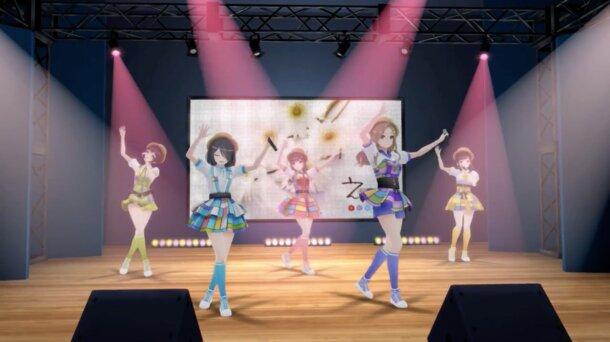 At the end of the concert, the audience (and the girls themselves!) was hit with a surprise - the release date for Enogu's debut single, which will hit shelves on Nov. 28. An official Enogu fan club has also been set up so fans can keep up to date with all the girls' latest news.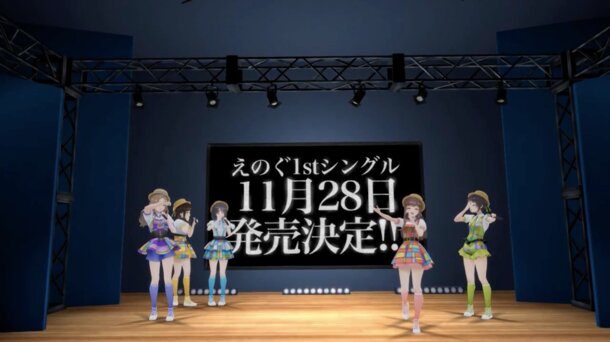 This is a Tokyo Otaku Mode original article with photography by Hara T.