This year is Ai Kawashima's 15th anniversary since her debut.
She just released a greatest hits album on June 27, 2018, and is having her annual solo concert for the 16th time on August 20th.
This year's concert will mark a turning point for her, so we're looking forward to what she has in store for us.
Ai Kawashima is best known for her songs, including theme songs, for various anime, such as "compass" for One Piece Movie: The Desert Princess and the Pirates: Adventures in Alabasta and her work as the composer and lyricist of "Niji no Kakera" for One Week Friends and "Ima Koko Tsuki Ga Kirei" for Tsuki ga Kirei.
Tokyo Otaku Mode was able to hold an interview with her!
We asked her in great detail about what she thinks about foreign countries and anime.
----------
First, we discussed anime.
Q: Do you usually watch anime?
A: Rather than watching shows that are currently broadcasting, I really like rewatching old anime that I've always enjoyed. I often rent anime like World Masterpiece Theater, Doraemon, Crayon Shin-chan movies, and Maison Ikkoku.
Q: I heard you like Kochira Katsushika-ku Kameari Kōen-mae Hashutsujo ("Kochikame"), too. Did you watch that when you were young?
A: Actually, I got obsessed with Kochikame fairly recently, about ten years ago. When I was staying out in the countryside, I went to the convenience store and they were selling a best-of compilation of Kochikame, so that was the first time I read it. I watched the anime before I read it, but the anime didn't properly convey Ryo-san's funniness or his explosiveness that I loved. After I started reading it, I ended up buying every volume of the manga.
Q: Your song "compass" was used for One Piece. How did you get into One Piece?
A: I've been reading the manga for a while. I still read it. (laughs)
Q: Did you receive the offer to contribute a song because you liked One Piece?
A: No. I only read it for the first time after I got the offer. When we were discussing the offer, the animation staff had a clear vision of what they wanted. They wanted a grand ballad with a message of friendship for Luffy and the gang from a girl named Vivi, so after that I read the entire One Piece series and grew addicted.
Q: Do you often grow to like different works because you make music for them?
A: Yes, that happens a lot. Recently I'm hooked on Fuuka, another series I composed music for.
Q: What do you focus on when you're composing for anime?
A: The different characters in the manga or anime have different points of view and worldviews, so I like to write music with specific, clear instructions about which character I'm writing for. I like to become the character and fully understand their feelings when I'm writing. It happens in my own music as well, but I imagine the main character with a setting such as unrequited love or heartbreak, and I become that character before writing. That's my style. When I compose music, I want to write lyrics that have emotions that can be easily understood, so I always ask for details such as character personalities, song type, melody, key, and which artist will be singing. Having all those details available before I write is probably my biggest focus.
Q: Do you do your best to not insert yourself into the song?
A: That's right. I've never been conscious of that. Even in my own music, even I don't know where I am within a song.
First, I compose the melody, and then I add lyrics. I believe the lyrics have to make the best of the melody, so I believe that the sense of unity between the melody and the lyrics is one of the most important parts of the song. It doesn't matter how I feel or how I think, but instead I'm conscious of how to pour life into the melody to bring forth a new story.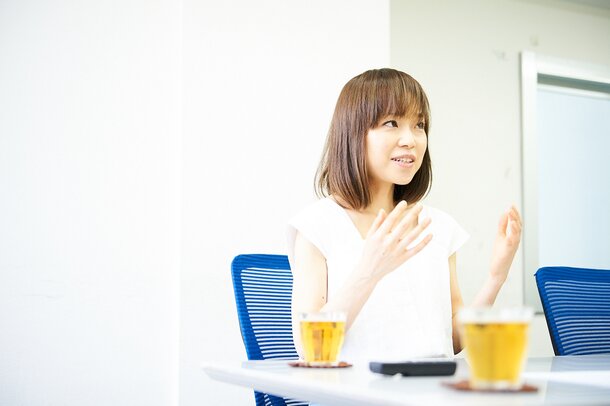 Q: Do you ever get any ideas from anime?
A: I do. Many times, I've gotten deep impressions from the story's themes or message. I take those influences, simplify them, and then make them into new, different melodies and lyrics before moving onto the next work.
Q: Is there anything you focus on when you're composing music specifically for anime or games as opposed to live-action works?
A: I don't really think about the medium a work is in. Anime fans are people who understand the depiction of each and every character's emotion and that means they understand and sympathize more than anyone else.
I think anime fans are able to look at everyone and feel empathy as though it were their own feelings, and that's why I try to feel those emotions myself and express those feelings in my lyrics and melodies.
Even if I'm watching Dragonball, in which both friend and foe appear, I end up sympathizing with each character, even the enemy. (laughs)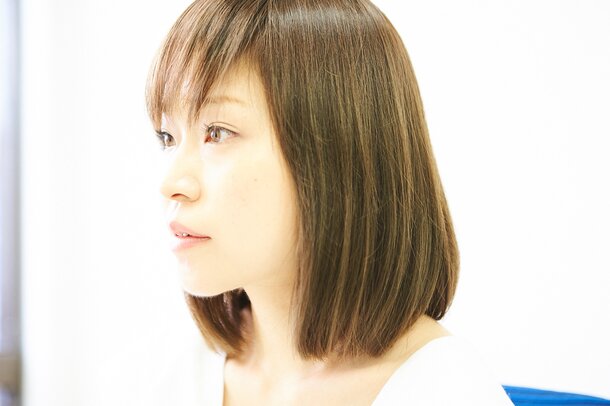 Next, we asked her about foreign countries.
Q: Please tell us honestly how you feel about foreign countries.
A: The first time I was able to perform in Washington and New York, what I thought then was that there were really a ton of anime fans. When I appeared as part of Japan Day, it was an event for people to experience Japanese culture, so there were many people who attended in cosplay. It was full of people who love Japan.
My musical roots are popular songs from the 1970s and 1980s, so I prefer nostalgic melodies. That's the foundation I use to bring forth new songs. I don't want to lose the popular Japanese melodies of bygone days, and I want to keep looking for the right time and place to bring forth the greatness of those melodies. There are also the lyrics. There are certain expressions that are only available in Japanese, and I'm sure the worldview might fall apart, but I still want to be able to express myself through song. I hope foreign fans understand that.
Q: Is there something you notice or change when you're singing overseas versus when you're singing in Japan?
A: I might focus on putting on a more simpler show when I'm overseas. I'd rather perform my songs simply, with just my voice and a piano, rather than having a band. I focus on making my voice easy to listen to during a performance.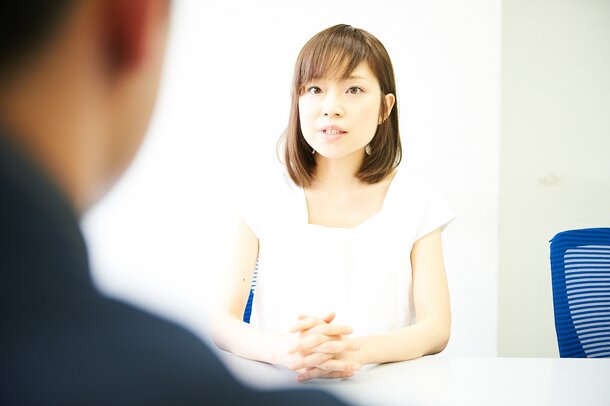 Q: Are there good points about Japan that you want to convey to foreign fans?
A: I think it's that Japanese has a large vocabulary. There are so many words that I still don't know. It's an extremely beautiful language and there's no correct answer because of different interpretations. But there are also many words that are just beautiful or just sad, so I think that's one of Japan's virtues. I think that runs through the blood of Japanese people, so I'd like fans to know that about Japan.
Q: Please give a message to your foreign fans!
A: There are lots of fun, heartwarming anime series that continue to be released, so please don't overlook them. I think I'll be able to keep working on some of those series, so I hope to use all my power to keep making music that will get even closer to the worldview of the anime. Please keep loving Japanese anime!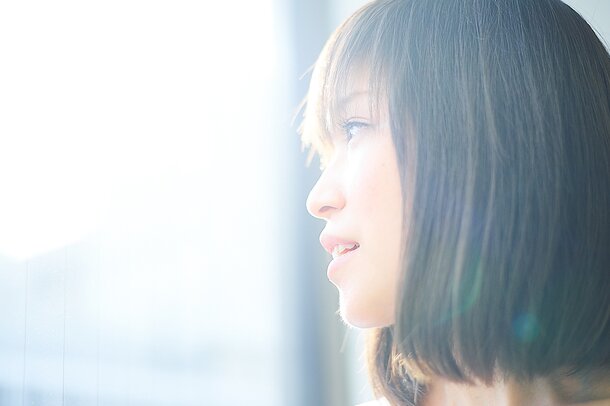 Each and every word that Ai Kawashima said was gentle and full of lovely phrases, so it was a very warm interview. You can tell that she treasures words very much, just like in her music.