The anime adaptation of Asagiri Kafka and Harukawa Sango's light novel series Bungou Stray Dogs will be back for a third season!
The exciting news was revealed at a special screening of the movie Bungou Stray Dogs: Dead Apple, held on Jul 21. Voice actors Uemura Yuto and Miyano Mamoru, who play Nakajima Atsushi and Dazai Osamu respectively, were on hand to talk about their experiences working on the franchise with Uemura confirming the news of series three towards the end of the event.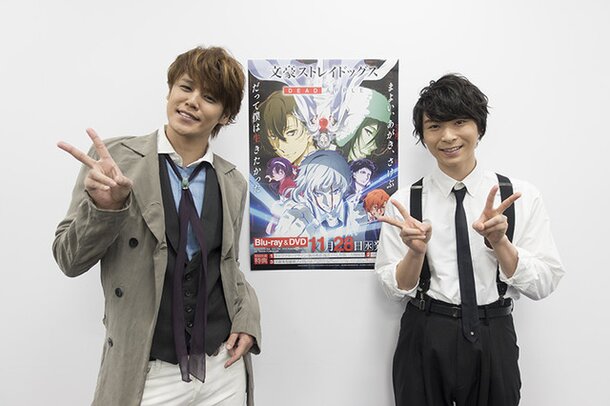 Original author Asagiri Kafka took to Twitter to express his excitement about the new season, also revealing that the day before, he had had a meeting with Bones, the studio behind the animation for the first two seasons.
Co-chief animation director and character designer Arai Nobuhiro also celebrated with an illustration of the main characters.
Specific staff, plot and premiere details are yet to be announced, but fans can also look forward to the release of novels Bungou Stray Dogs: BEAST - Shiro no Akutagawa, Kuro no Atsushi -, and Bungou Stray Dogs: Dazai, Chuuya, Juugosai, which were distributed as bonuses for viewers of Dead Apple, in the form of full versions.