Sailor Moon is out to cast a romantic spell over your nuptials with a beautiful replica engagement ring!
The rings are an exact replica of the one Tuxedo Mask (Chiba Mamoru) uses to propose to Sailor Moon in Takeuchi Naoko's massively popular manga.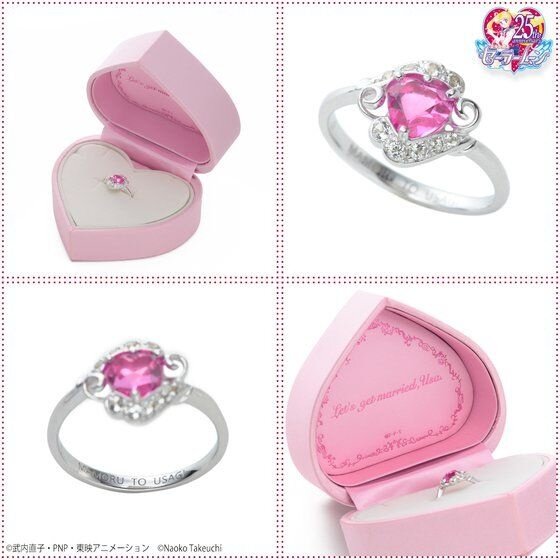 Identical in design, the rings are available in both silver and platinum versions. The platinum version comes with a diamond setting whereas the silver version has white topaz.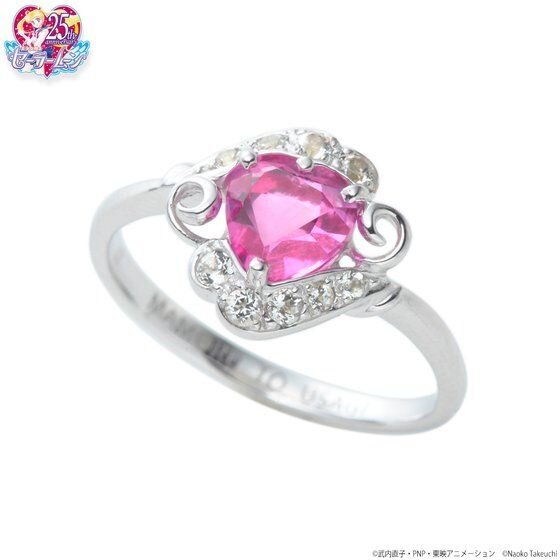 The inside of the rings even has the "Mamoru to Usagi" (Mamoru and Usagi) inscription engraved into the back.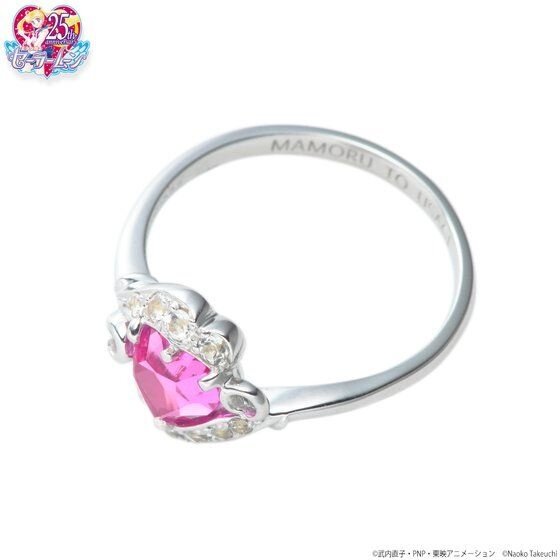 The rings also come in a beautiful pink heart-shaped case with "Let's get married, Usa" written on the inside.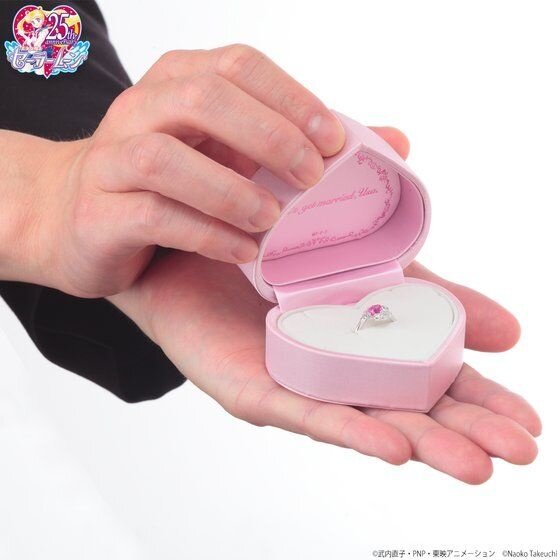 The Sailor Moon engagement rings are available for preorder until Jul. 1 at Premium Bandai and are scheduled for release in sometime in August.