Seal your letters with a Sailor Moon kiss thanks to these elegant sealing wax sets inspired by the heroines of Takeuchi Naoko's classic shoujo manga.
There are two designs on offer, the first inspired by the five Inner Senshi and the second by Chibi Sailor Moon and the Senshi of the Outer Solar System.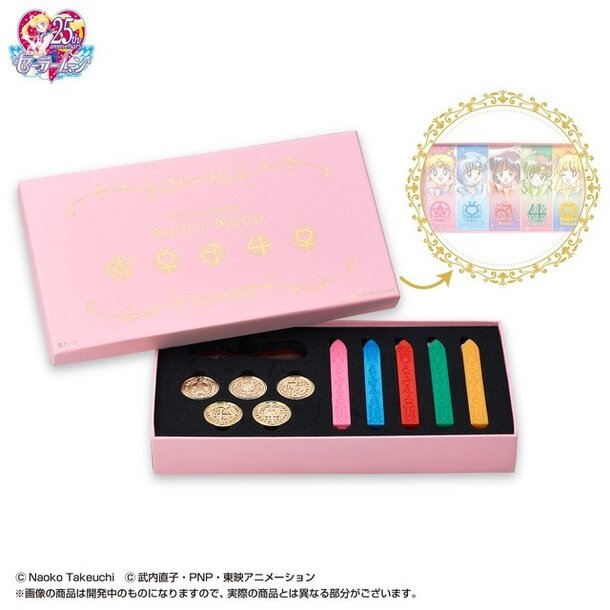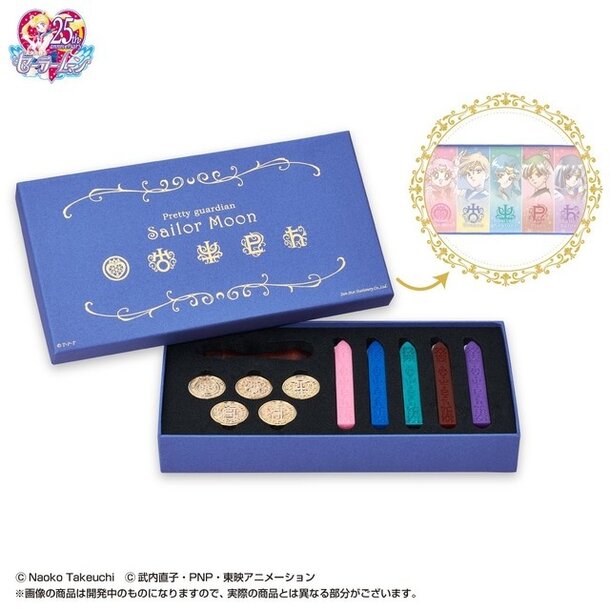 Each of the sets contain five seals featuring Sailor Moon designs including the Crystal Star Compact.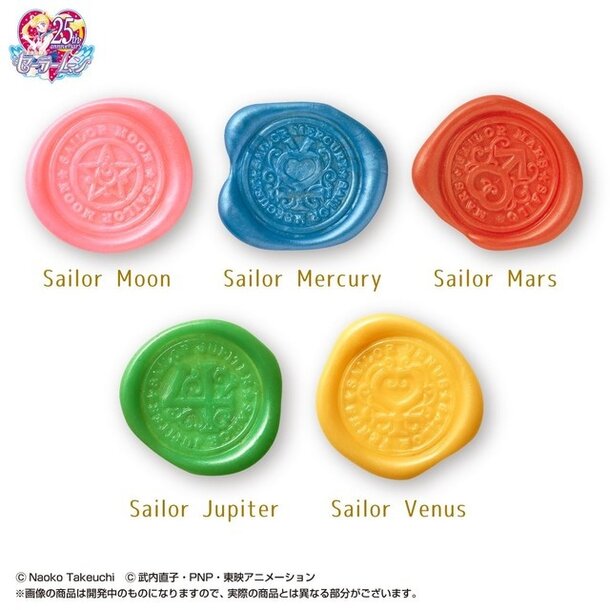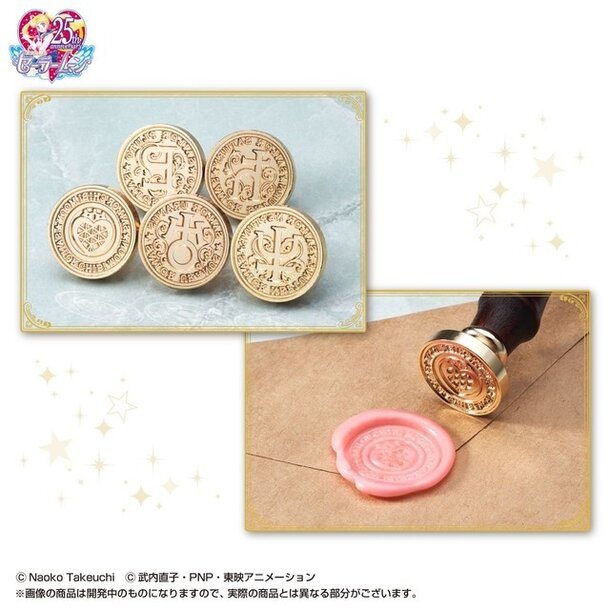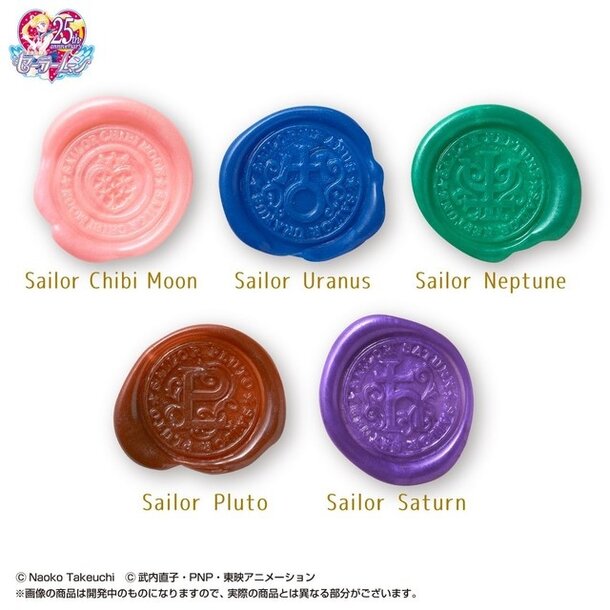 The sets also include five sets of wax sticks in the colors of the Sailor Soldiers with pretty Sailor Moon patterns.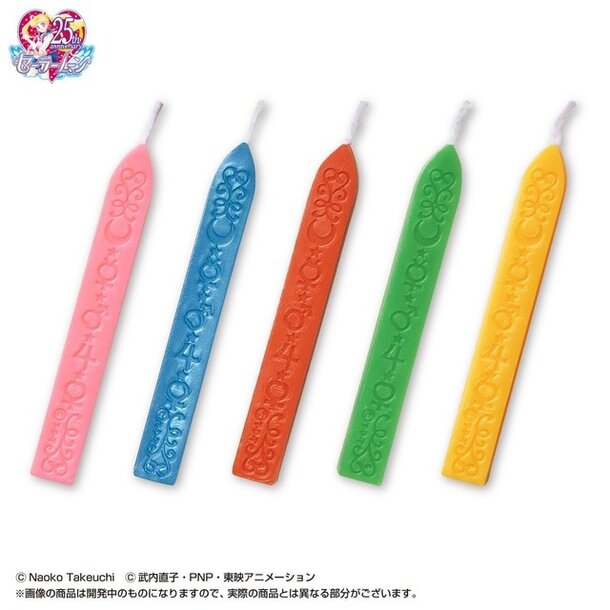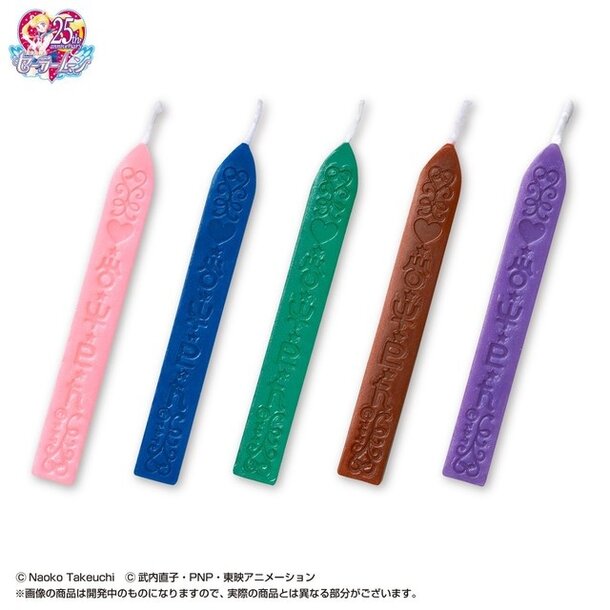 To use, simply light the wick on the wax sticks, slowly let it drip onto your envelope and then stamp with your Sailor Moon seal before the wax hardens.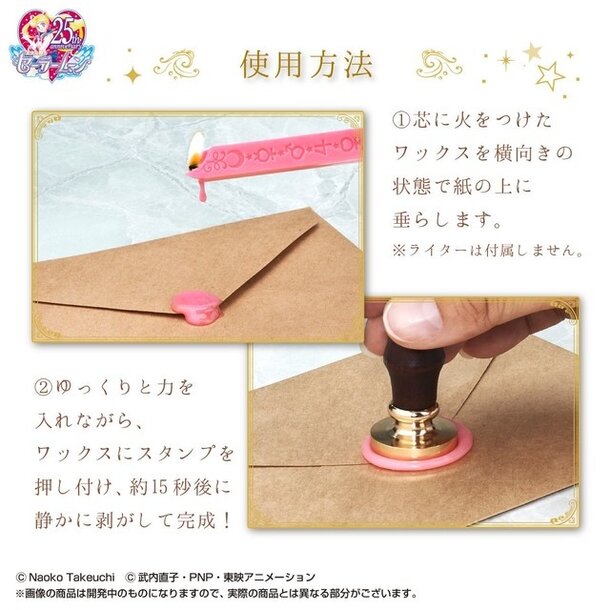 The two sets retail for 13,500 yen (after tax) in a bundle on Premium Bandai, and are currently available for preorder ahead of a mid-May release date.