Fade into slumber (and the proverbial background) with this hilarious sleeping bag from YOU+MORE, a humorous goods brand by Felissimo!
Imagine a school play with the audience enraptured by the stars up front. Atmosphere is important too, though, which is why you're there in your homemade tree costume - standing as still as you can in the background and carrying out your supporting role to perfection.
Well, that's exactly the kind of feeling you'll get with this sleeping bag! Lay inside and the length of your body becomes the trunk of the tree. Your face becomes one with the thick leaves at the top of the tree, which is actually made from a soft cushion.

Not just for the sake of humor, this sleeping bag is also comfy to rest in. Though pleasant and snug, there's also enough room to turn over and sleep how you please.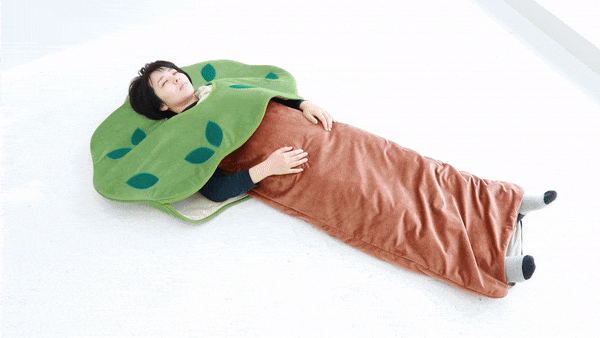 It also comes with double zippers and two cards to hold for branches, so it's totally possible to use it as an actual costume should you have a school play to save!

This quirky sleeping bag can be ordered at the official YOU+MORE page for 12,500 yen (excluding tax and shipping).