A whole lot of mischief has been shrunken down into a cute and manageable size with a Cu-Poche of Persona 5's protagonist!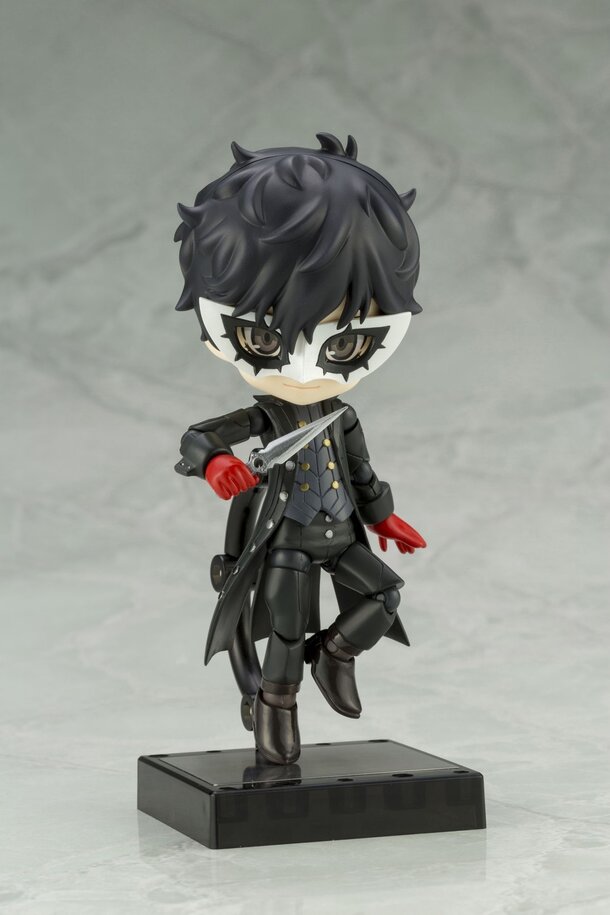 Standing at approximately 110 mm, he's dressed for anonymity (and delinquency) with his all black getup that includes a long trench coat, buttoned waistcoat, and sharp loafers. However, two points that stand out are his blood red gloves and his monochrome mask, the latter of which happens to be detachable.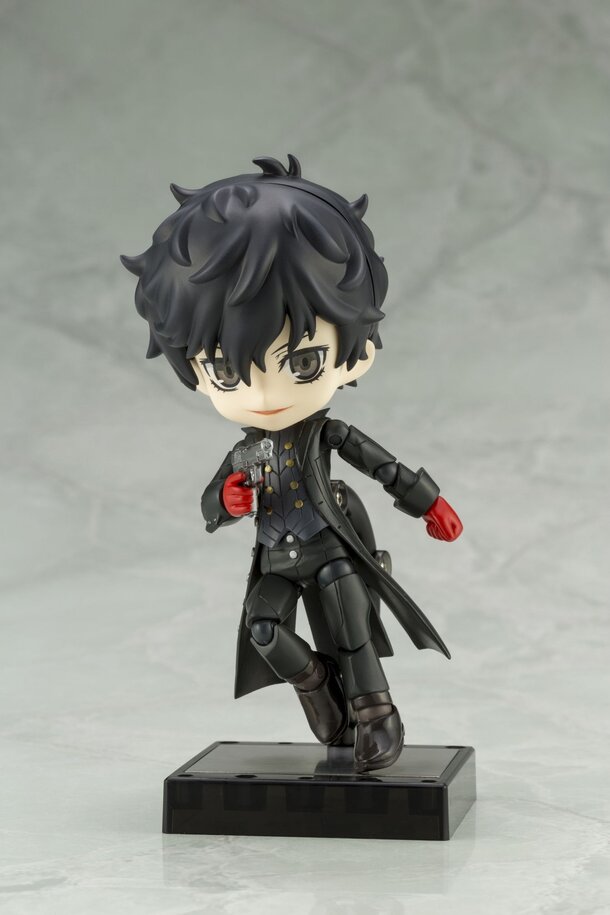 He comes with two expressions (smiling and neutral), plus a gun and a knife just in case a bout of violence comes by. The magnets at the bottom of his feet will make it even easier for fans to recreate exciting and dangerous scenes that'll get the blood racing.