A new collaboration between Detective Conan and watch brand INDEPENDENT will have time-conscious fans considering a watch upgrade as four models are now available for preorder via Premico Online Shop.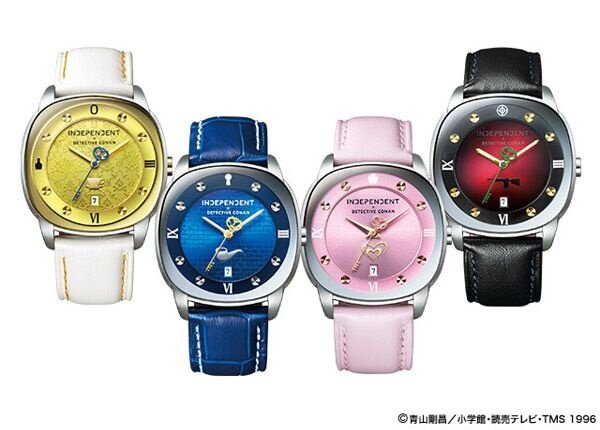 The four models are themed after four main characters: Kudou Shinichi, Mouri Ran, Akai Shuichi, and Furuya Rei. There's no mistaking their high quality with their key-shaped hands, soft leather bands, calendar function, and their unique backgrounds. Each one even has a special motif that is unlocked by the key-shaped hand at a certain time.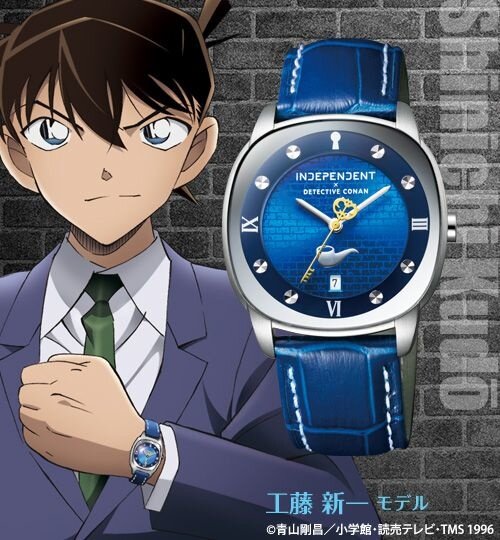 Bright and bold, the Kudou Shinichi model is a brilliant metallic blue with a curved pipe motif and a brick wall background. At 12 o'clock, a keyhole is revealed.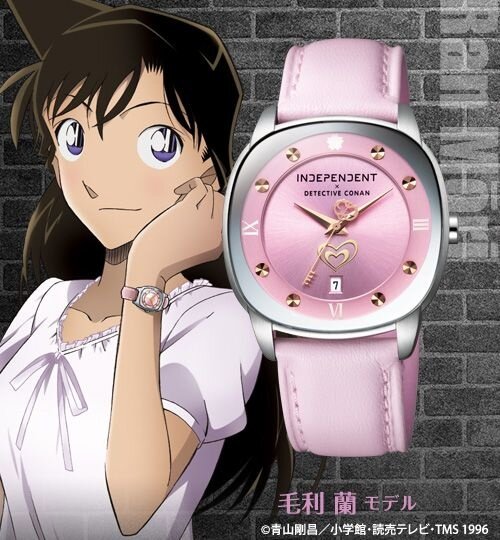 Meanwhile, the Mouri Ran model comes in a gorgeous pastel pink that seems both elegant and cute! It has a seamless background with a double-heart motif. With this one, a little sakura blossom appears at 12.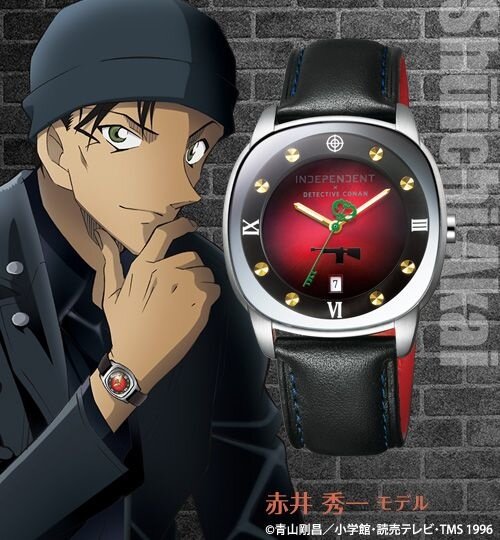 A scarlet and black gradient background is what the Akai Shuuichi model is working with. Shadowy yet cool, it has a rifle motif and a target that is also revealed at 12 o'clock.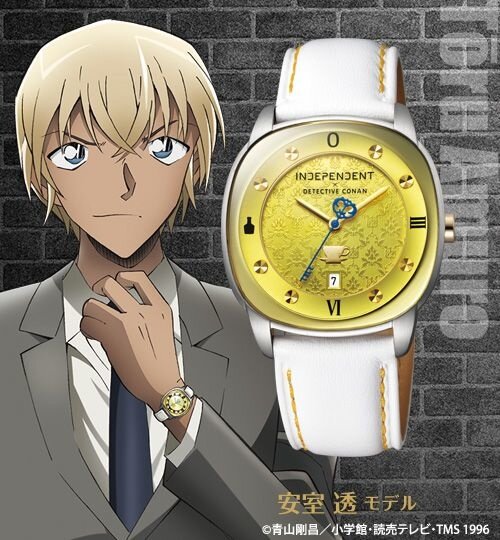 Lastly, those wanting a refined feel should go with the Furuya Rei model. Not only does it have a champagne gold background that boasts a fancy Victorian-like pattern, but it also comes with a tea cup motif and a secret bottle of bourbon that is revealed at 9.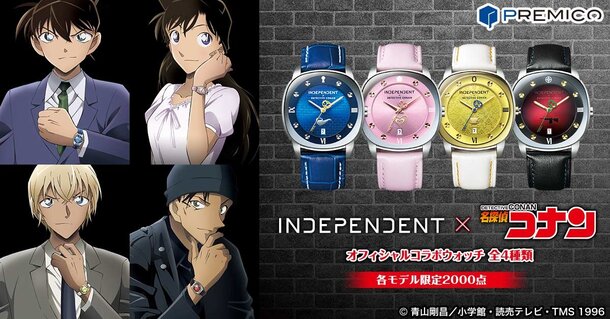 The watches in this collaboration have a limited amount of stock, with only 2,000 in the world of each model. Each one costs 29,800 yen (before tax) and ships out sometime in Aug. 2018. For more information, visit the official website.