Fate/EXTELLA is expanding their lineup of premium glasses with two new models based on Nero Claudius and Tamamo no Mae!
Made in Japan by the famous Japanese brand less than human, these glasses have sleek stainless steel bodies, with different takes on the cool half-rim design.
While there was also a scarlet version of Nero Claudius that released in February, these monochrome spectacles are themed after Nero Bride! The temple of the glasses is modeled after her sword Aestus Estus: The Original Flame. Although its color has been changed to white, it strikes a nice contrast to the black half-rim with its pearlish coating.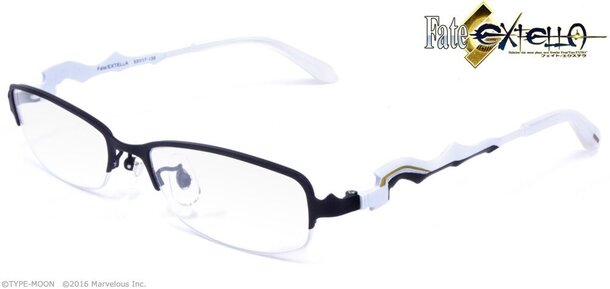 The second model is inspired Tamamo-no-Mae. Colored a deep and gorgeous blue, they too have a half-rim design, though this time in reverse. The temples also feature miniature mirrors designed to look like her Eightfold Blessing of Amaterasu. Make sure to look closely at the tips of the temples as well, as they resemble her bushy tail.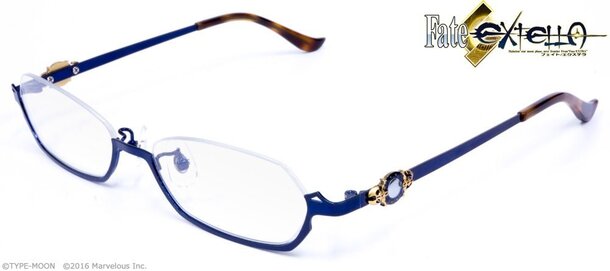 The two models are available for 14,000 yen each (before tax) and come with an original glasses case and cleaning cloth. They will officially be available to fans starting Apr. 7 at physical -Animegane- and eyemirror stores, along with the eyemirror online shop.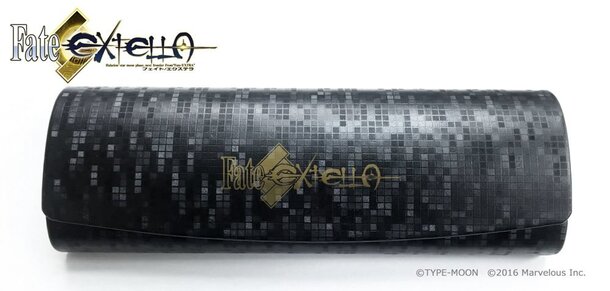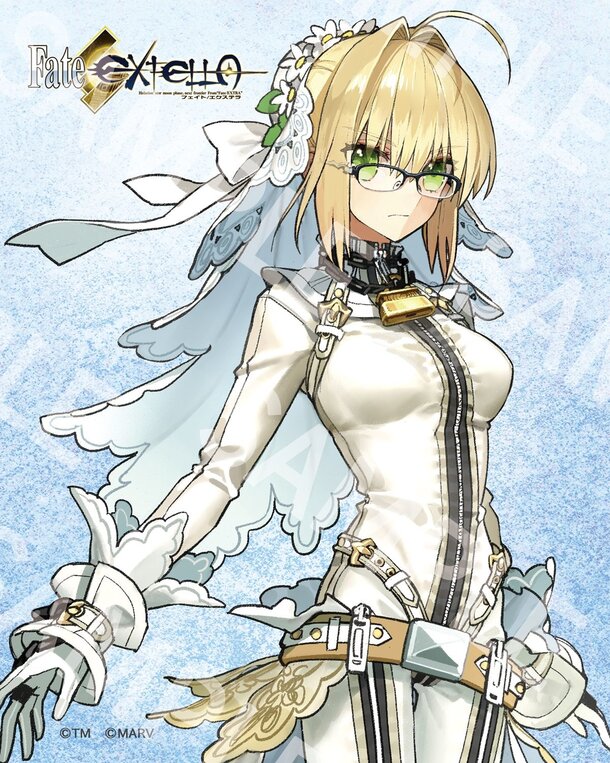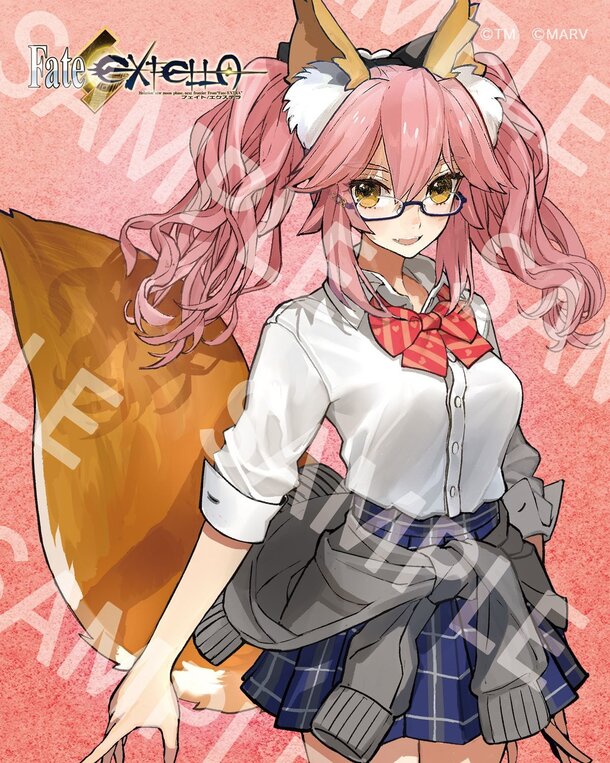 Product Info
Name: Fate/Extella Image Collaboration Glasses
Versions: Nero Claudius - Sokubaku no Hanayomeishou Ver. / Tamamo no Mae Ver.
Price: 14,000 yen (pre-tax)
Release: Apr. 7, 2018
Retailers: -Animegane-, eyemirror
© TYPE-MOON © 2016 Marvelous Inc.