The Matou Sakura model comes in a lilac color scheme inspired by Sakura's hair. The arms feature delicate cherry blossom flower motifs cut out and also highlighted in pink, as well as a removable ribbon charm.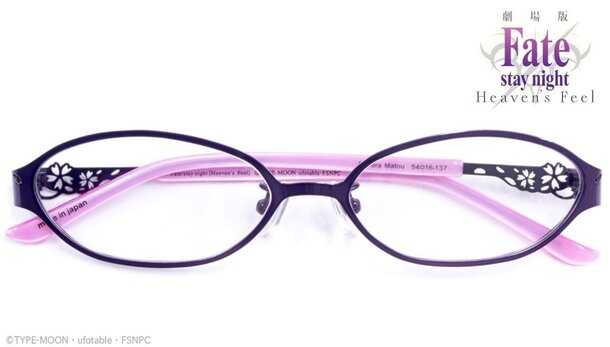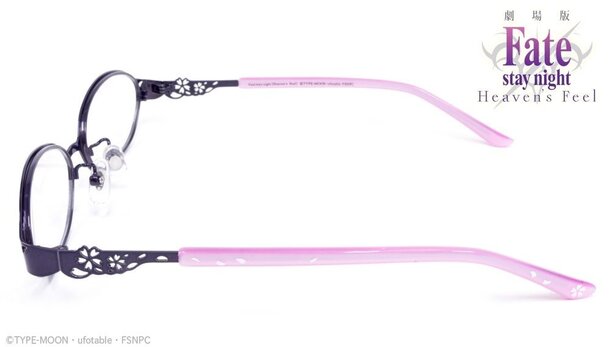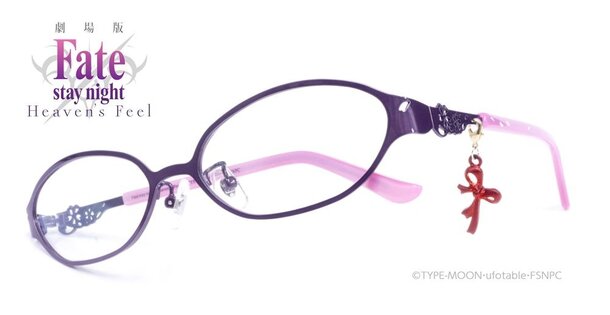 The Tohsaka Rin model comes in a half-frame design featuring the character's trademark dark red. Placed next to a Command Spell, the arms motif was inspired by Rin's jewel and colored carefully by hand.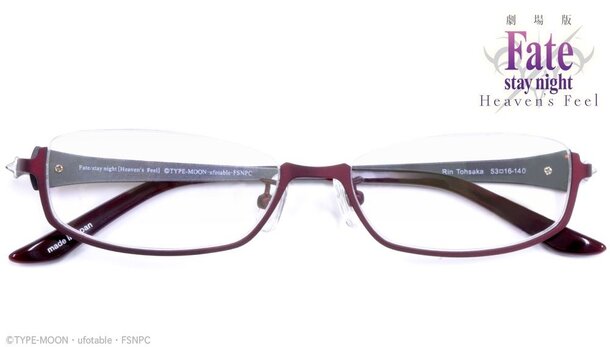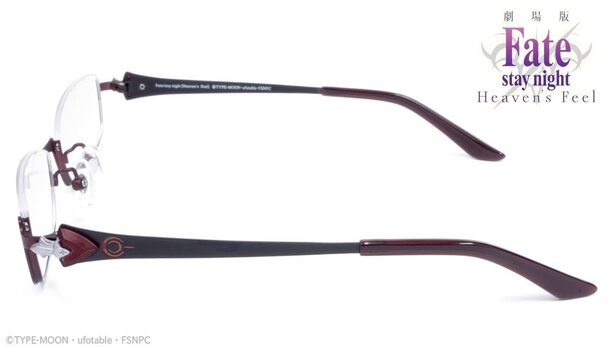 The glasses are made in Japan by well known eyewear brand Less Than Human from a light and comfortable stainless steel. Each pair comes with its own custom branded Fate/stay night: Heaven's Feel case and a cleaning cloth featuring the character herself wearing the glasses.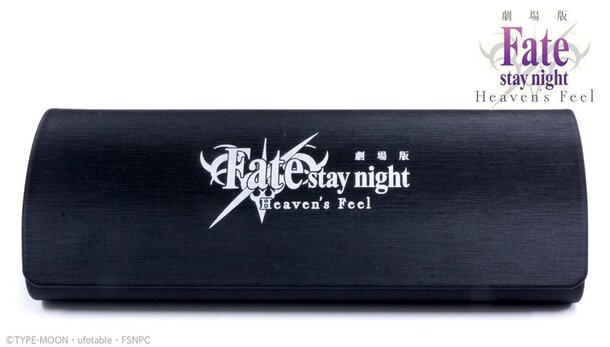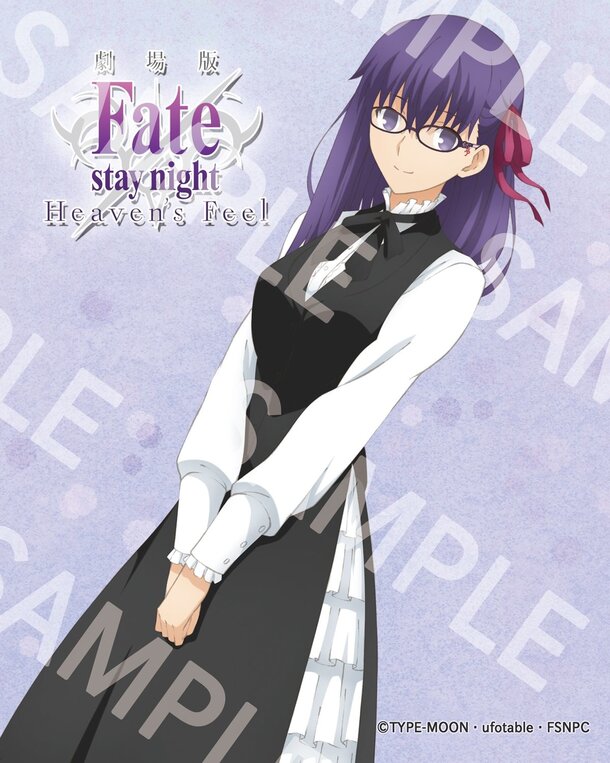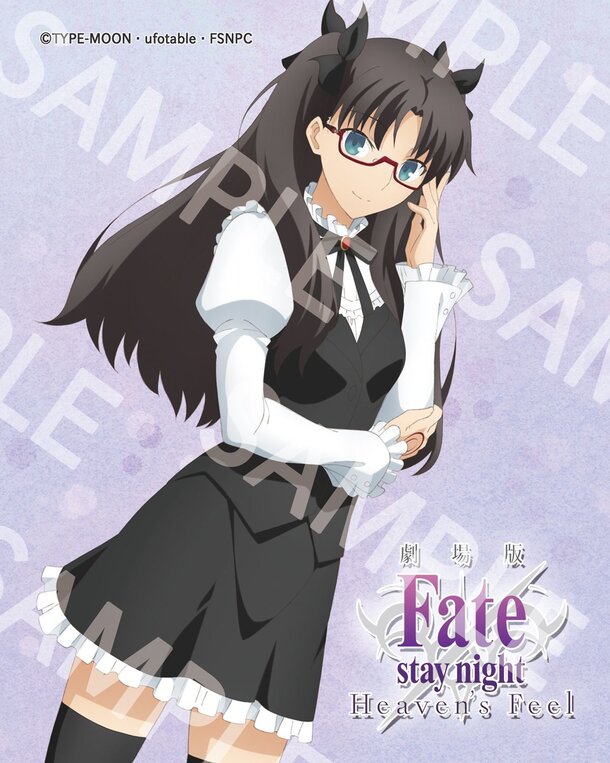 Retailing for 14,000 yen (before tax), the Matou Sakura and Tohsaka Rin glasses are set for release on Feb. 17 at Animegane and eyemirror's physical stores. They will also be available to order online at eyemirror's online shop.