Shinkai Makoto, director of anime hits like Kimi no Na wa. and 5 Centimeters Per Second, is celebrating the 15th anniversary of his directorial debut with a commemorative message book that is now available on Village Vanguard's online store.
The book covers the entirety of Shinkai's film career from his debut, Voices of a Distant Star, right up to his latest hit Your Name with famous scenes from the movies plus quotes and brief messages from the director. While it has previously been available at events, fans can now also order it online at Village Vanguard.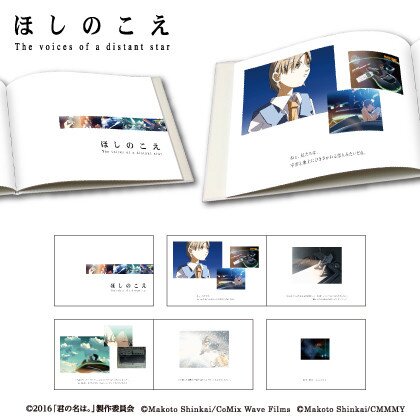 The set also includes a sheet of ten 62 yen stamps featuring images from the movies.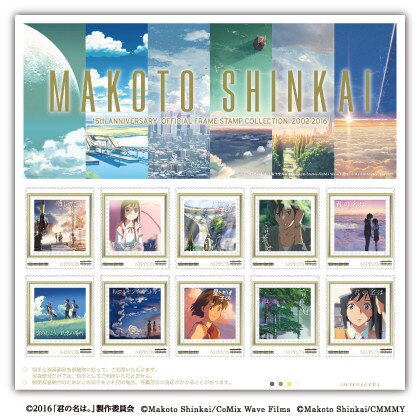 The Shinkai Makoto 15th Anniversary Message Book retails for 4,900 yen and is available online at Village Vanguard.