The official main visual for the movie Detective Conan: Zero's Executioner has been released!
The 22nd film for the Detective Conan franchise will be centered around the mysterious Amuro Rei who has three sides: private detective, member of the Black Organization, and police agent. The contrast between him and Conan in the visual, set against a mysterious satellite, is an intense one!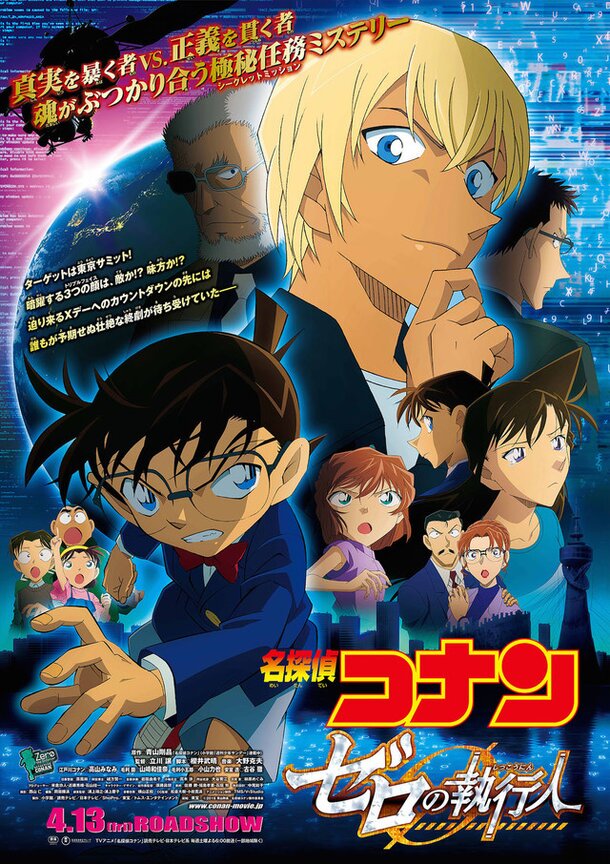 In addition to Conan and Amuro, Kogoro (the suspect!), Eri, Ran, the Detective Boys, Kuroda Hyoue, and Amuro's subordinate Kazami appear in the background.
Detective Conan: Zero's Executioner will release in Japanese theaters on April 13.
(C) 2018 Aoyama Gosho / Detective Conan Production Committee