A birthdays is always an occasion for celebration, even when it comes to anime characters! Every year, fans can be seen uploading pictures of yummy baked cakes, little birthday trinkets, and even amazing illustrations to celebrate such birthdays. But who gets the most birthday wishes and celebrations?
To answer this question for December in particular, Anime!Anime! held a survey from Dec. 28 to Dec. 30 with over 230 characters listed. Of those who answered, 70% were women and 60% were age 19 or below.
Who do you think inspired the most celebrations from fans? Let's take a look!
With quite a few December birthdays tying, as well as plenty of variety in characters, who made it to the top 3?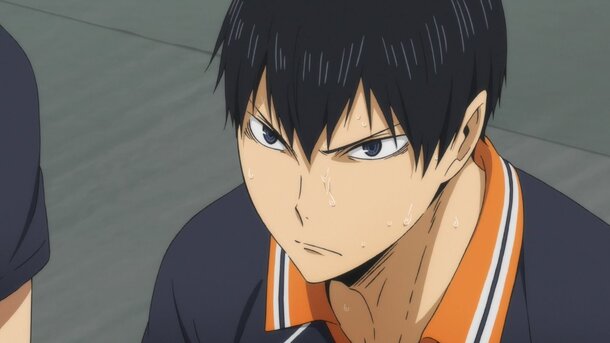 Once referred to as the "King of the Court," Kageyama is a striking figure with his sharp gaze and unapproachable demeanor. As it turns out, he is actually quite sensitive to his emotions and simply has trouble expressing himself, which is probably why he melts the heart of his fans! If milk and yogurt are offered with his birthday goodies, he'll be overjoyed, even if you can't tell.
【このあとtvkにて放送!】TVアニメ「進撃の巨人」Season2、このあと25時からtvkにて、第33話「追う者」放送です!!お楽しみに!#shingeki pic.twitter.com/AWYTIk2d3Y

— アニメ「進撃の巨人」公式アカウント (@anime_shingeki) May 25, 2017
Surprisingly, Levi managed to overtake Kageyama only by a narrow margin. His sharp instincts, piercing gaze, and badass personality are just some of the reasons why he's one of the most popular characters coming out of the series. As long as the birthday festivities are organized and clean, he'll appreciate it!
さらに明日放送の第7羽「Call Me Sister.」のあらすじ&先行カットを公開致しました!観てくれないとチノちゃんが怒っちゃいますよ!http://t.co/IafygkRInK
宣伝ナリタ #gochiusa pic.twitter.com/Js2KCHRJv7

— TVアニメ『ご注文はうさぎですか??』 (@usagi_anime) May 21, 2014
The adorable granddaughter of the owner of the Rabbit House Cafe, Kafuu had a nice balance of both men and women celebrating her birthday. Definitely easy to dote on, there's no question of why this quiet little girl compels fans to enjoy the date of her birth.
Did you celebrate any of your favorite characters' birthdays in December? Let us know what you did to mark the occasion!