Three new figures based off of main characters from Fate/Extella have been announced for 2018!
Two figures of Nero Claudius and one figure of Jeanne d'Arc are just some of the hot new goods fans of the Fate series can look forward to in the near future. Up first is Nero, who looks healthy and strong in her Japanese PE uniform!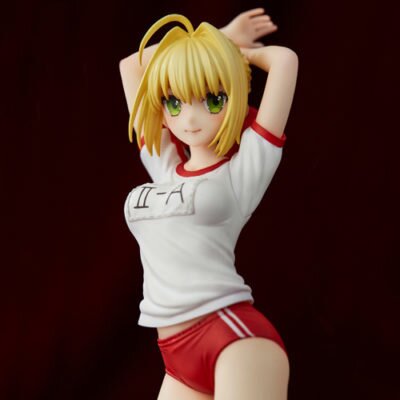 Bursting with youthful energy, Nero has her arms behind her head as she stretches for whatever activities she's about to do! A flexible pose that does well to display her feminine figure, you'll also find "II-A" embroidered on the fabric above her chest.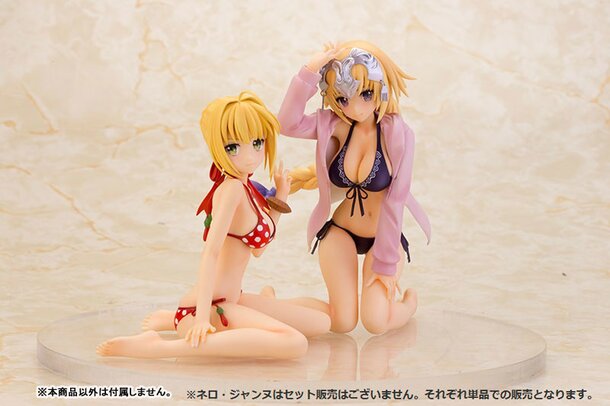 Up next is Nero and Jeanne d'Arc, stunning as always! These two separate figures are based off a special summertime illustration by talented artist Wada Aruko.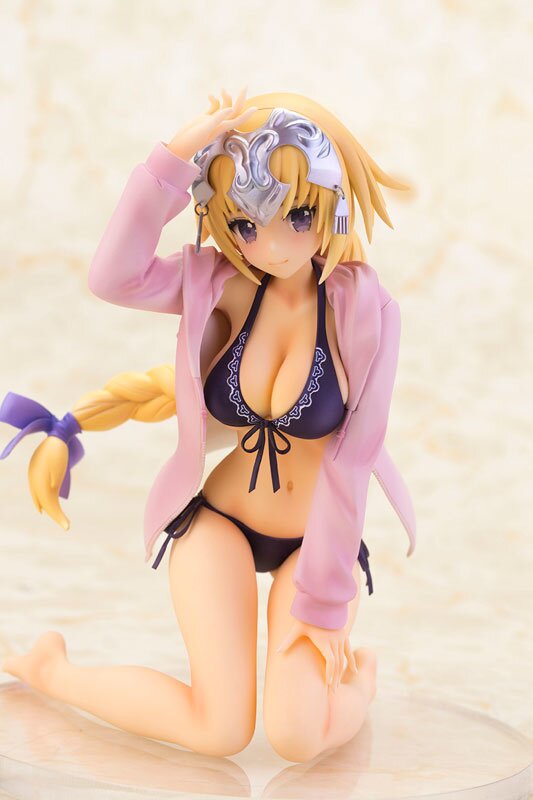 Jeanne has chosen a dark bikini with light designs that perfectly emphasize her curvy assets. A thick braid, a plate of head armor, and her open parka adds a whole other layer of cuteness that makes her quite bewitching.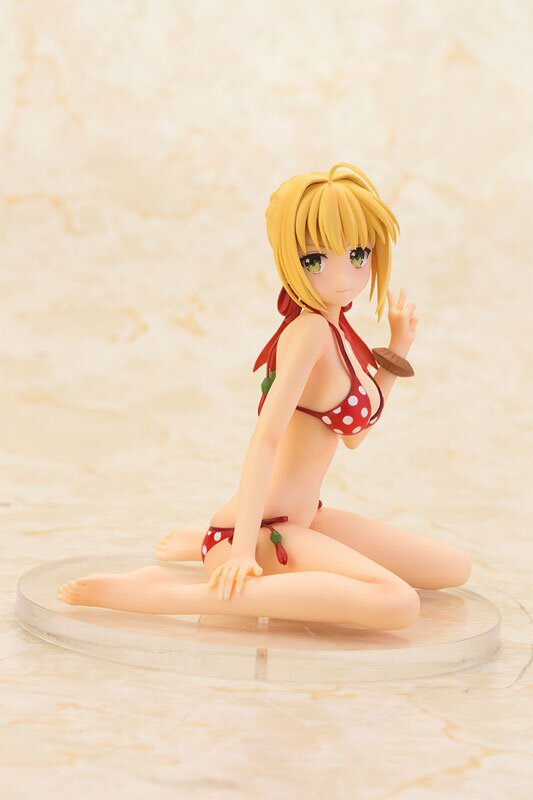 Meanwhile, Nero's bold red and white polka dot bikini serves her well, and fans are sure to revel in the extra details like ribbons and straps! With a wooden bangle as the finishing touch, it looks like she's more than ready for a little relaxation by the sea!
Which figure do you have your eye on?
Nero Claudius - Swimsuit Ver.
Release: June 2018
Price: 12,800 yen
Height: approx. 12 cm
Jeanne d'Arc - Swimsuit Ver.Release: June 2018
Price: 12,800 yen
Height: approx. 14 cm
Nero Claudius - Multiple Wear Ver.
Release: Feb. 2018
Price: 12,500 yen
Scale: 1/6th
© TYPE-MOON (C) 2016 Marvelous Inc.
Adapted with permission from [Anime!Anime! 1] (https://animeanime.jp/article/2017/12/07/36191.html)
*Adapted with permission from [Anime!Anime! 2] (https://animeanime.jp/article/2017/12/06/36182.html)*