Gintama is teaming up with Bandai's confectionary division for their very first character branded Christmas cakes!
The cakes are available in two designs featuring either Gintoki alone or Gintoki, Okita Souji & Hijikata Toshiro in fancy Christmas outfits.
The first design features Gintoki in a smart suit that's complemented by an elegant scarf, all against a festive background.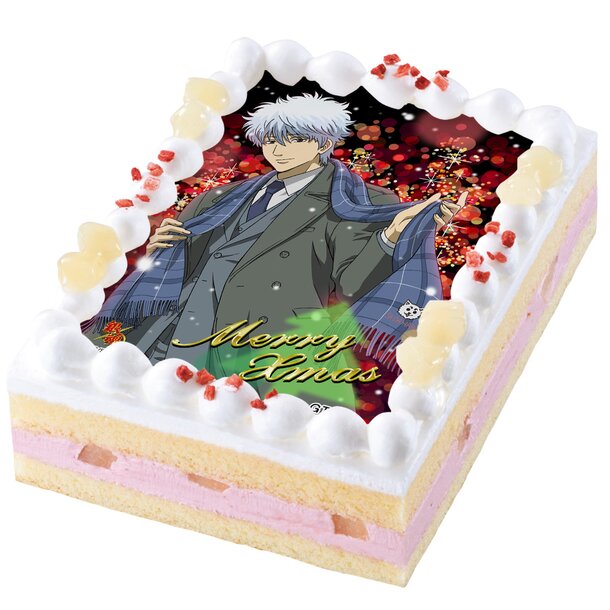 In the second design, Gintoki enjoys Japan's unique Christmas treat, fried chicken, while Okita peppers Hijikata's cake with tabasco in front of a Christmas tree. And of course, Hijikata's brandishing mayonnaise!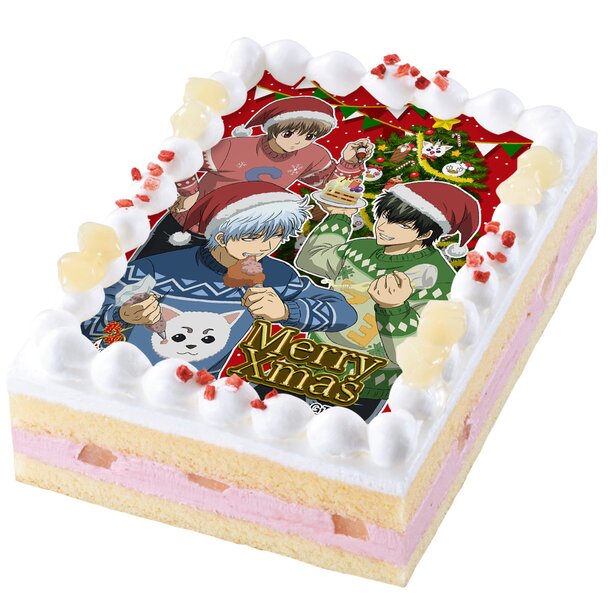 Measuring 11 x 15cm, the rectangular cakes have a sponge base with strawberry cream and white peach filling. Along with the colourful print, the top of the cake also has a dried strawberry and white peach topping.
Retailing for 2,970 yen, the cakes are available for preorder from Bandai's online store and are scheduled for delivery in December.
(C) Sorachi Hideaki / Shueisha, TV Tokyo, Dentsu, BNP, Aniplex