Bandai is releasing Christmas cakes featuring the 765PRO ALLSTARS from THE iDOLM@STER! 3 versions of the CharaDeco Print Cake Christmas iDOLM@STER cake series (2,970 yen each, tax included, shipping and handling separate) were revealed, each inspired by the Dec. 21 game for the PlayStation(R)4, iDOLM@STER: Stella Stage, and they went on sale on Oct. 6.
The 3 main cakes featuring the 765PRO ALLSTAR idols feature Ami, Takane, Hibiki, Haruka, Chihaya, Ritsuko, Azusa, Mami, Yukiho, Yayoi, Iori, Makoto, and Miki, while the 4th cake features 15 different idols from Cinderella Girls Gekijou.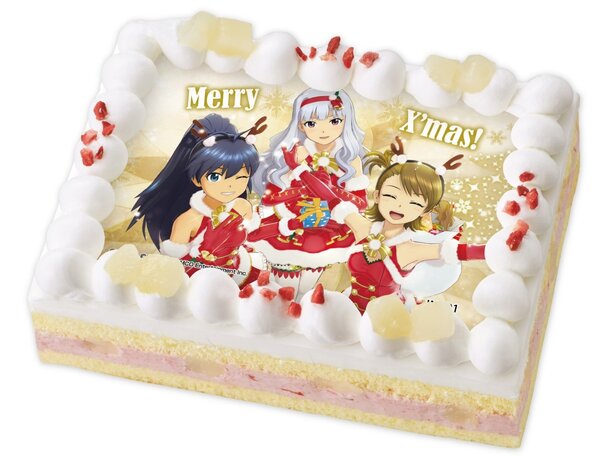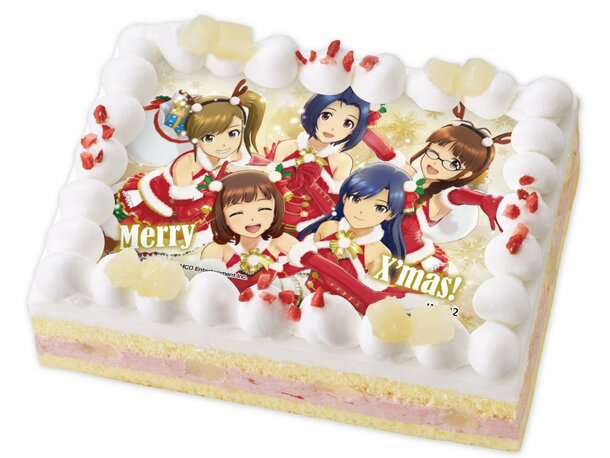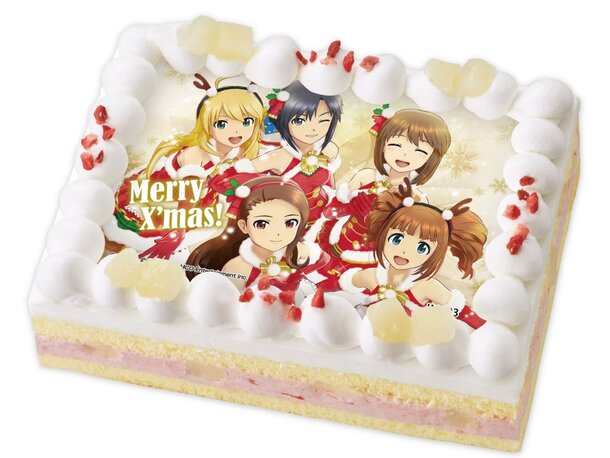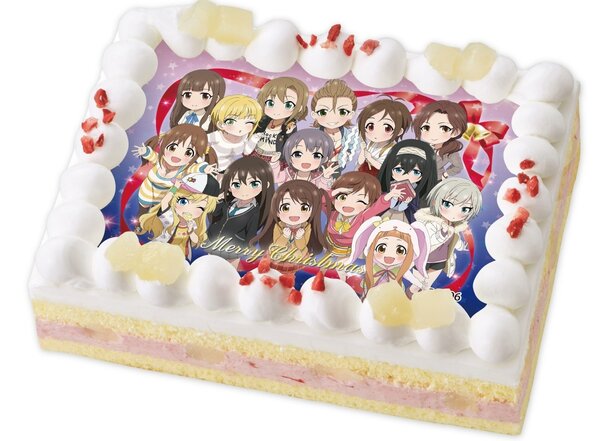 The CharaDeco series of sponge cakes features beautiful, edible prints on top, and they're around 11 x 15cm, making them perfect for eating in small groups. Inside you'll also find strawberry cream and white peaches, and there are also dried strawberries on top. Why not have yourself some iDOLM@STER celebrations this Christmas with these gorgeous cakes?
■ Product Details
Name: CharaDeco Print Cake Christmas iDOLM@STER
Lineup:
CharaDeco Print Cake Christmas iDOLM@STER: Ami・Takane・Hibiki
CharaDeco Print Cake Christmas iDOLM@STER: Haruka・Chihaya・Ritsuko・Azusa・Mami
CharaDeco Print Cake Christmas iDOLM@STER: Yukiho・Yayoi・Iori・Makoto・Miki
CharaDeco Print Cake Christmas iDOLM@STER: Cinderella Girls Gekijou
Price: 2,970 yen each (tax included, shipping and handling separate)
Set Contents: Cake x1 (approx. 11×15×5cm)
       ※This cake will be delivered refrigerated.
Available Through: Premium Bandai, others TBD
Pre-order Period: Oct. 6, 2017 at 1:00 PM ~ while supplies last
Shipping Date (est.): Begins Dec. 2017
Product Page: http://p-bandai.jp/charadecoshop/print/imas/?rt=pr
(C) Kubooka Toshiyuki (C) BANDAI NAMCO Entertainment Inc.
(C) BNEI / Shingeki