HAL Laboratory Inc., the studio best known for game series like Kirby and Super Smash Brothers, are releasing their first mobile game through their new smartphone-focused brand, HAL Egg.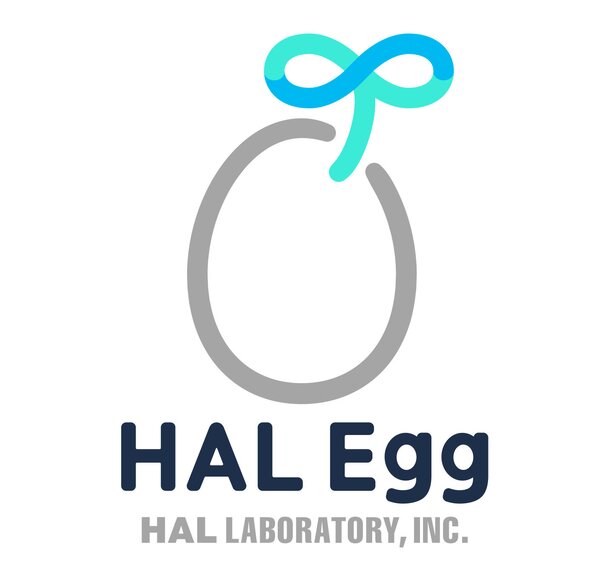 The game is called Hataraku UFO, and it features a cute, helpful UFO from space working hard to stack and balance all sorts of items! It's not out of the goodness of his little UFO heart - it's actually his part-time job! Help him by directing his crane so that his stack ends up perfectly balanced.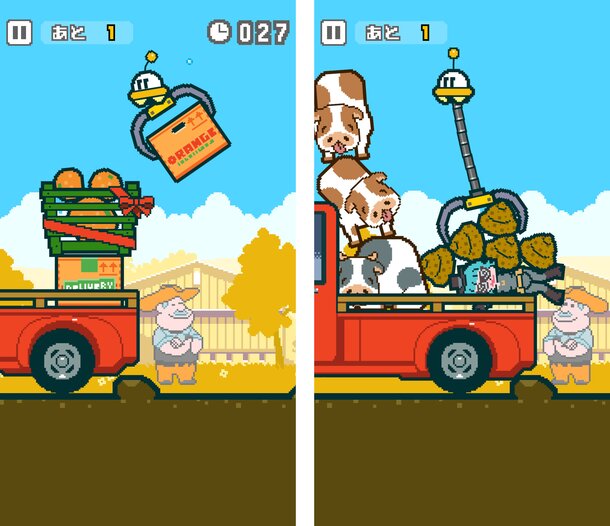 The UFO's name is actually UFO-kun. He came from a planet called Milky Way Central to learn about the working culture here on Earth. He finds jobs through the "Hataraku News" magazine. You can pick any job you like from those listed. There are various jobs, from moving furniture and catching fish to helping make cheerleading towers and balancing circus animals! Of course, you receive money for every job you do. You can buy accessories with the money you make, which will help UFO-kun get better at his job or even just look a little snazzier.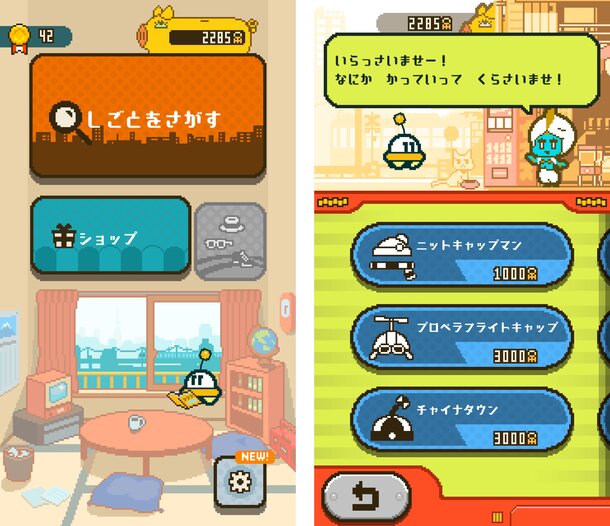 There are plans in place for merchandise, so if you fall in love with UFO-kun or any of the other characters, maybe you can get one of your very own…?! Hataraku UFO will be available on Android and iOS starting November 14, 2017 for 480 yen.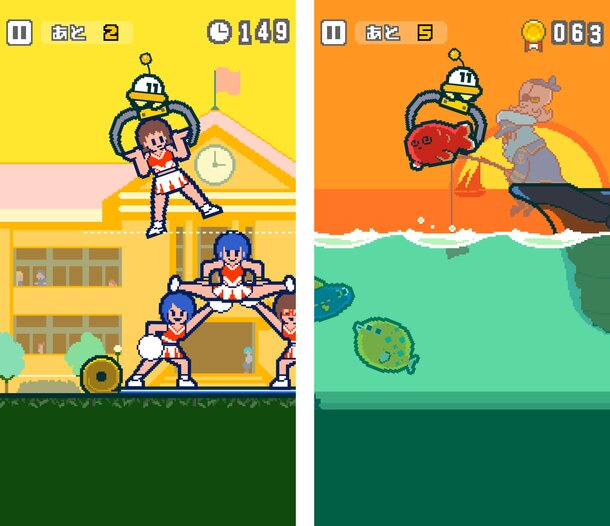 This is a Tokyo Otaku Mode original article.