Fate/Extra Last Encore has released its second character CM, along with the visual and cast info!
This week's star is Archer, the Servant summoned by Dan Blackmore, a veteran sent by the Queen to retrieve the Holy Grail. Archer, one of many who took on the name Robin Hood, will be voiced by Toriumi Kosuke.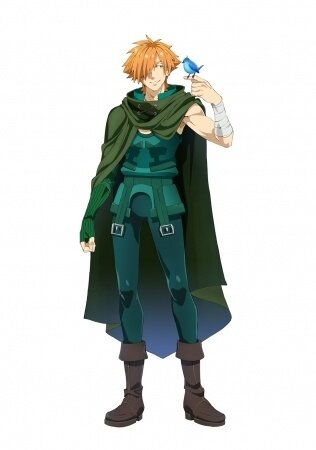 The rest of the cast includes Abe Atsushi as Kishinami Hakuno, Tange Sakura as Saber, and Takano Urara as Rider. The latter two, along with Toriumi, are reprising their roles from the game.
Fate/Extra Last Encore is based on the dungeon RPG Fate/Extra, a spin-off to Type-Moon's popular visual novel Fate/stay night. It is produced by Shaft, the same studio that made Puella Magi Madoka MAgica the Movie and the Monogatari series. Shinbo Akiyuki acts as supervising director and Miyamoto Yukihiro as series director with Nasu Kinoko joining in for series composition.
There are four more character PVs to go, with one released every two weeks during the commercial break of Fate/Apocrypha. Whose turn is it next?
Adapted with permission from SPICE