From Nov. 10 to Dec. 10, the cafe will have two physical locations; one in Tokyo and the other in Osaka. Visiting fans will be met with an adorable interior that features their favorite characters in Japanese garb, since the theme is "Japanese-style"!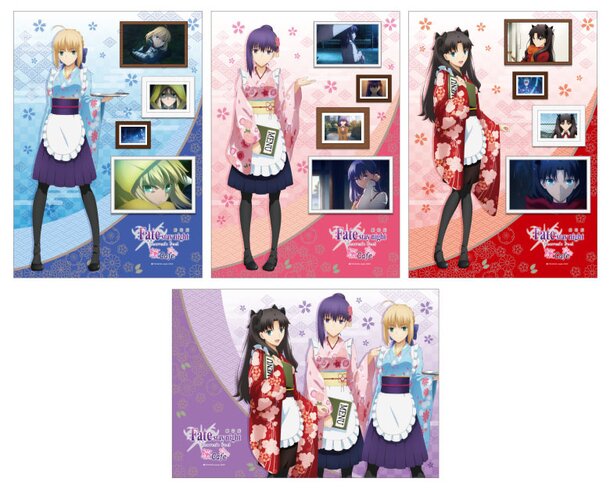 Original illustrations will decorate the space while the original menu will offer one-of-a-kind treats and meals. Recorded voices will also be broadcasted throughout the space!
A wide range of goods will also be on sale, including tin badges, acrylic stands, clear files, coaster holders, posters, and canvas art. Those who take the time to register beforehand will receive one of four posters as a present, plus ten lucky fans will win canvas art with an original design! (Those are definitely special, because they won't be on sale anywhere.)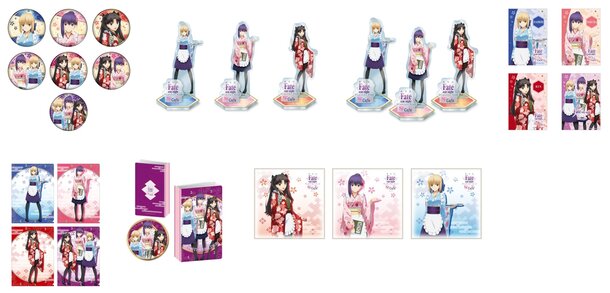 With Fate/stay night [Heaven's Feel] I.presage flower having already premiered in theaters in Japan, it's the perfect place to celebrate. How many of you Fate fans want a cafe like this in your area?