Join vol. 2 of the Gintama school festival at "Gintama 3-nen Z-gumi Ginpachi Sensei Gintama Koukou Bunkasai in J-World Tokyo" (Gintama 3rd Year Class Z Ginpachi Sensei Gintama High School Festival in J-World Tokyo)!
To be held from Oct. 7 to Nov. 5, the event is subtitled "Koukou no Bunkasai ni Dete Iru Mogiten ni Umasa wo Motomeru na", or "Don't expect good taste from a refreshment booth at a school festival". Don't let that scare you away, though, as everyone seems to be enjoying the festival. Gintoki is holding the sign, Shinpachi is wearing an apron with chocolate bananas in both hands, Kagura is in sailor uniform offering takoyaki, and the Shinsengumi trio looks pretty enthusiastic, too!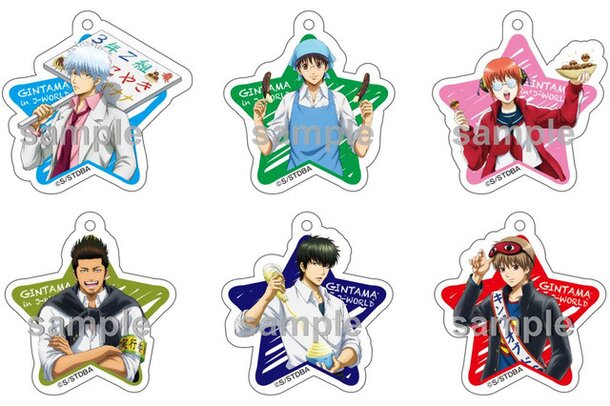 Want to try your hand at solving crimes for a small prize? "Bunkasai Tounan Jiken Sousa Honbu" or "School Festival Robbery Case Investigation HQ" is a rally-type attraction where you ask the suspects scattered in J-World and find the perpetrator by analyzing the evidence. Those who solve the case will be presented with an acrylic charm.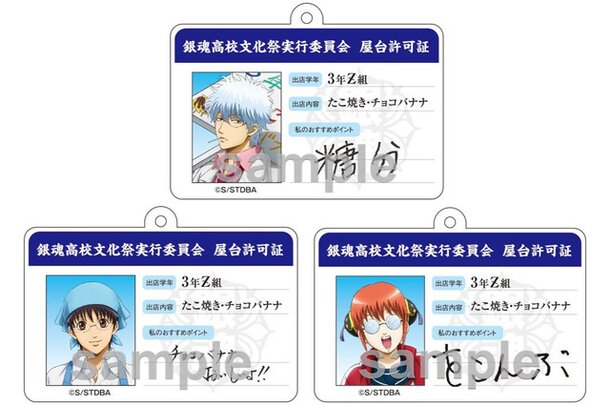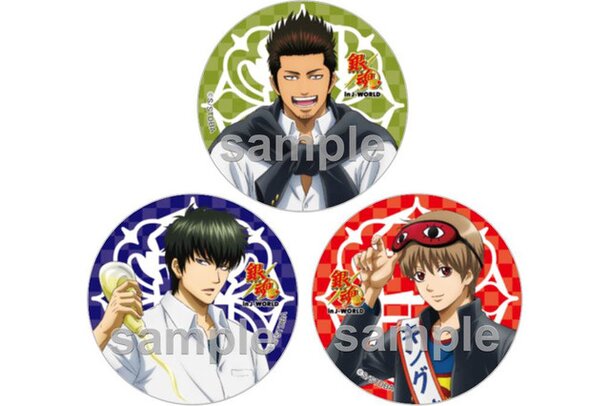 The event will also feature a mini game called "3-nen Z-gumi Winner-iri Atsu Atsu Takoyaki Kuji" ("3rd Year Class Z All Winning Hot Takoyaki Lottery"), which works like a fortune cookie: you get a present depending on what you find inside your takoyaki, such as the School Festival Executive Committee Booth Permit (acrylic neck strap) or 56 mm tin badges. In addition, the permanent mini game "Koro Koro Just Away" will include mini garland keyholders in its prize lineup.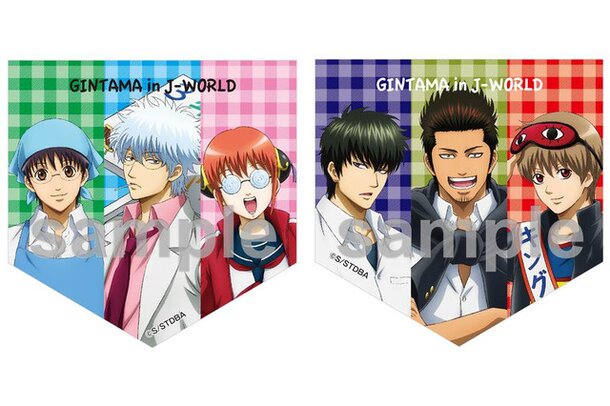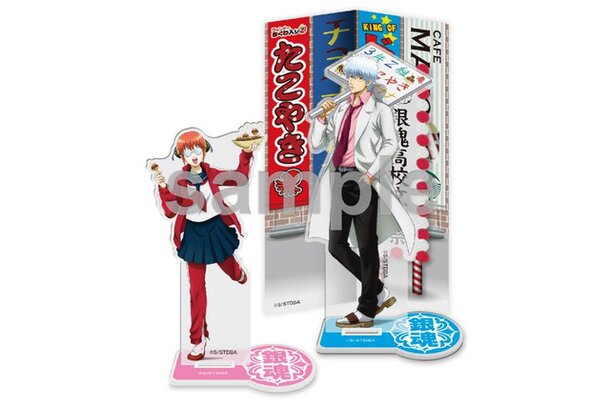 Of course, there will also be original event goods such as acrylic stands, badge collection, clear files, and long cushions. When you get hungry, be sure to try out the exclusive menu (to be announced later)~
(C) Sorachi Hideaki / Shueisha, TV Tokyo, Dentsu, BNP, Aniplex