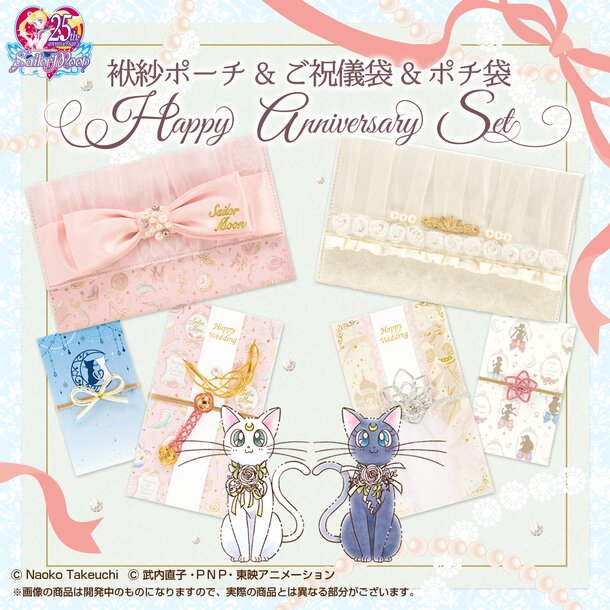 The set comes in two versions, Princess Serenity Set and Icon Set, each of which includes a silk wrapper pouch, two ornate envelopes made for money, and four decorative gift envelopes for 6,220 yen (including tax but not shipping and handling fee). They're the perfect items to make anniversaries or special days such as weddings even more special!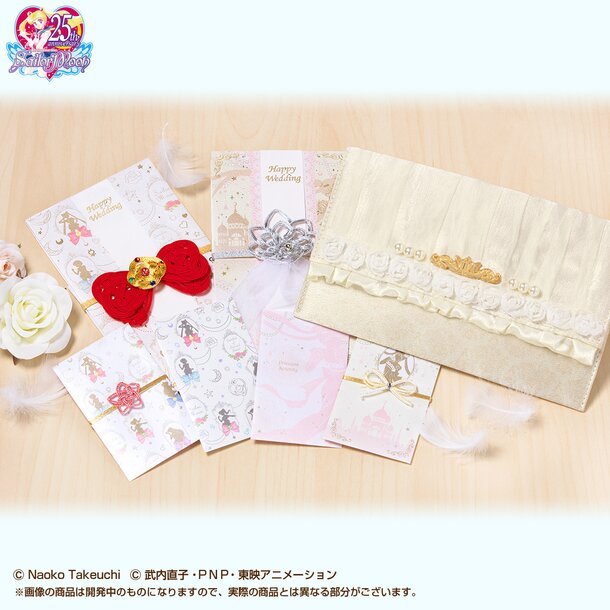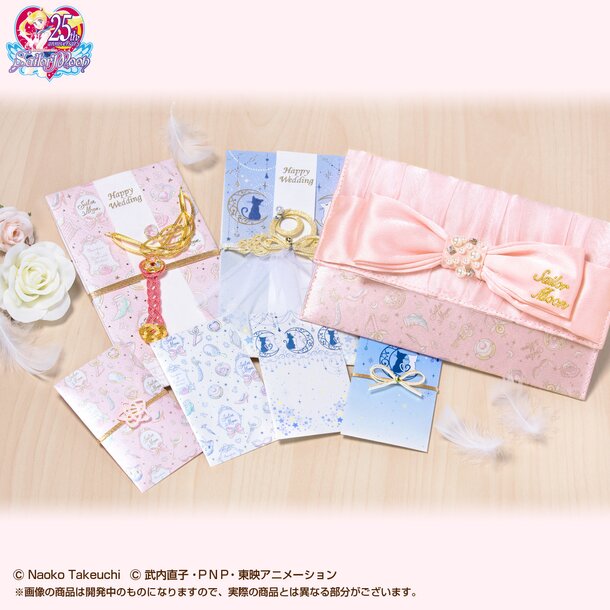 The Princess Serenity Set features Usagi's preincarnation Princess Serenity as well as the Sailor Senshi, while the Icon Set was inspired by Luna, Artemis, and the items used by the Sailor Senshi.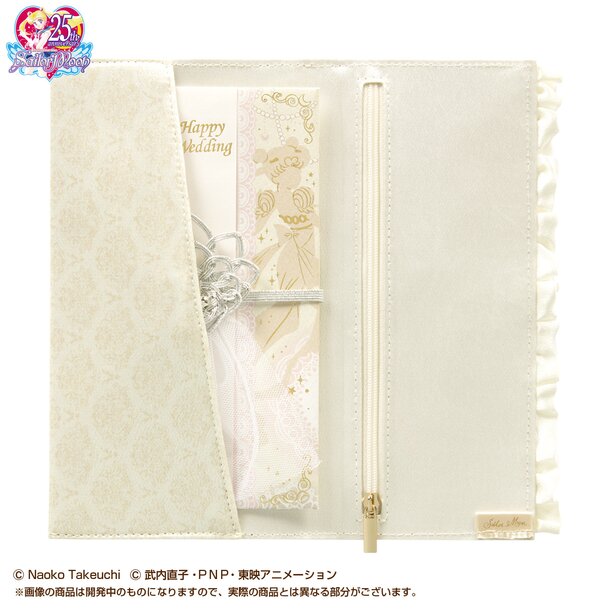 The pouches are made in a slim design with gathered organdy covering the satin bottom layer and come with a zipper pocket and a slot for envelopes and event invitations on the inside. They snap closed with a magnet.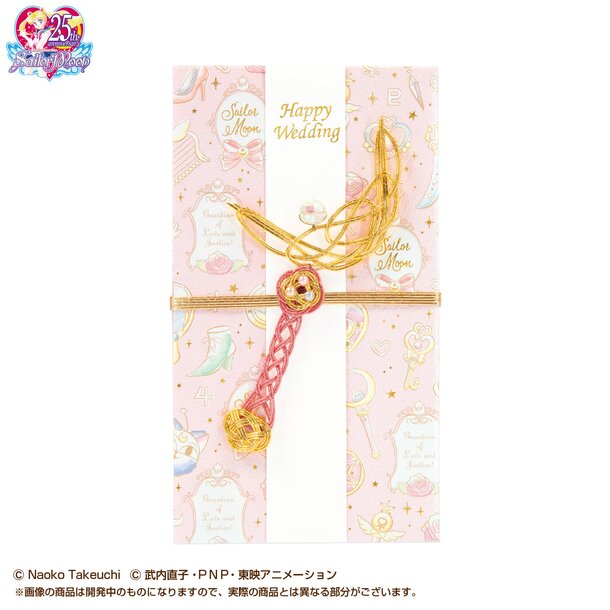 The decorative paper cords on the envelopes were inspired by items appearing in the series and hand-made by skilled artisans, making each piece unique.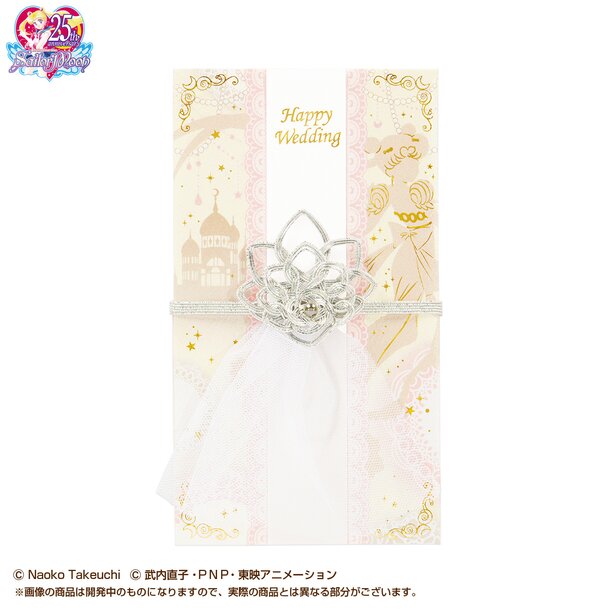 The envelopes will also be available separately from late November in character shops and larger stationery and variety shops all over Japan.
(C) Takeuchi Naoko, PNP, Toei Animation
(C) Takeuchi Naoko