Yuri!!! on Ice fans can once again get sucked into that unforgettable world at an incredible collaboration with Sunshine City Prince Hotels, "Hotel!!! on Ice!" Running from July 1 until Sept. 30, rooms will be decorated based on Yuri!!! on Ice, and there are 3 different plans visitors can choose from: the Concept Room Lodging Plan, Light Concept Room Lodging Plan, and Lodging Plan with Original Goods.
The Concept Room Lodging Plan includes a wide space for you to stay that includes both a bedroom and living room area. The rooms are all based on the Yuri!!! on Ice universe and decorated with the different characters in hotel employee outfits! Next up, the Light Concept Room Lodging Plan only has the bedroom, but it's also decorated with character art. The Original Goods plan, meanwhile, gives visitors a chance to stay in the multi-floor guest room and comes with special presents~
There's bound to be a ton of Yuri!!! on Ice fans who won't be able to make it, so we took it upon ourselves to visit and take heaps of photos for you to enjoy! Are you ready to step into Yuri's world?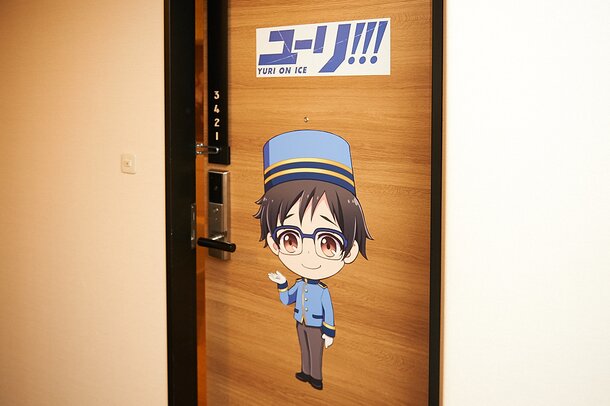 The living room area is incredible, making you feel like you're actually surrounded by all your favorite characters!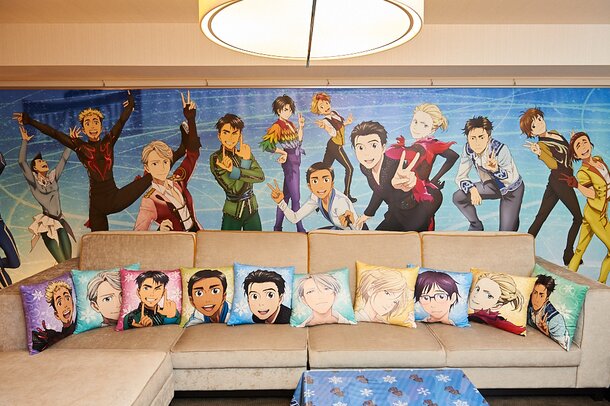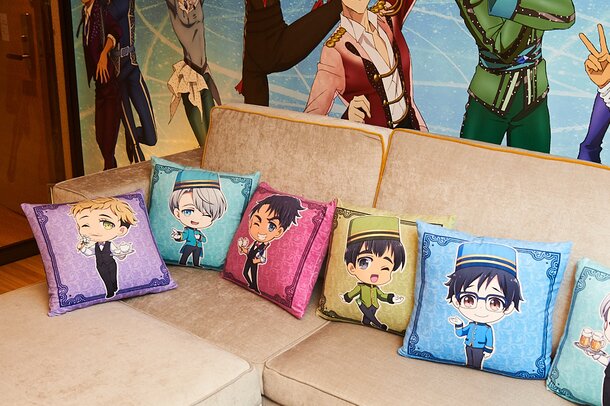 Aren't they adorable in their uniforms?!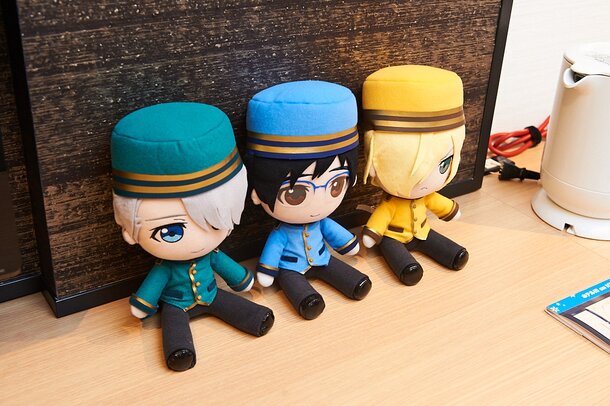 There was a healthy dose of Makkachin, too~ The cute pup is even featured on a notebook where guests can write about their stay or draw some fanart!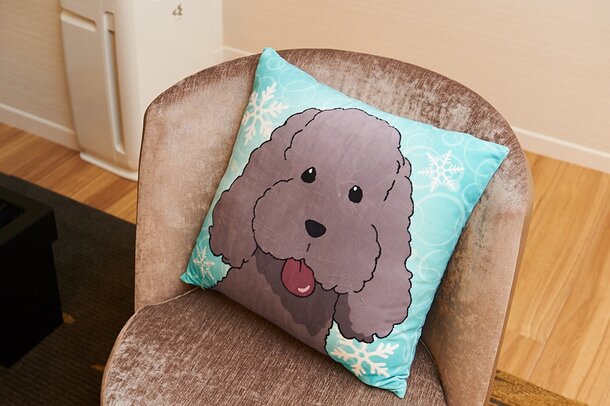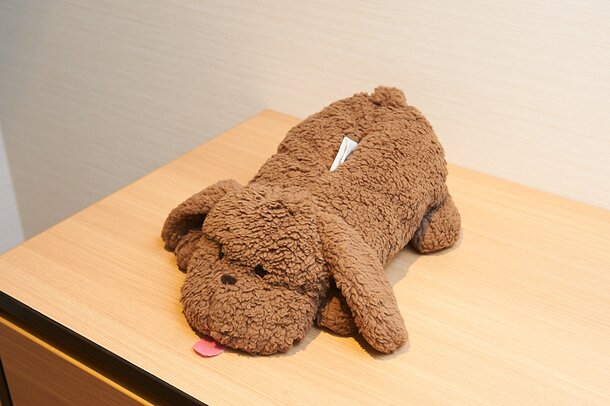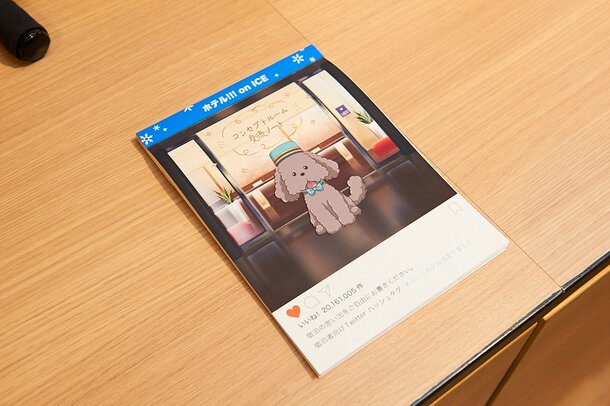 Everywhere you look you'll find character art on the walls, too!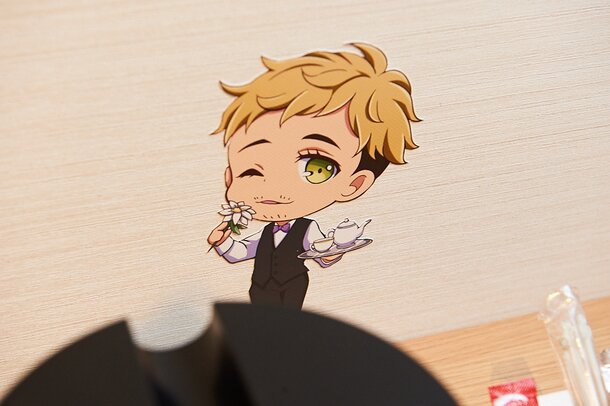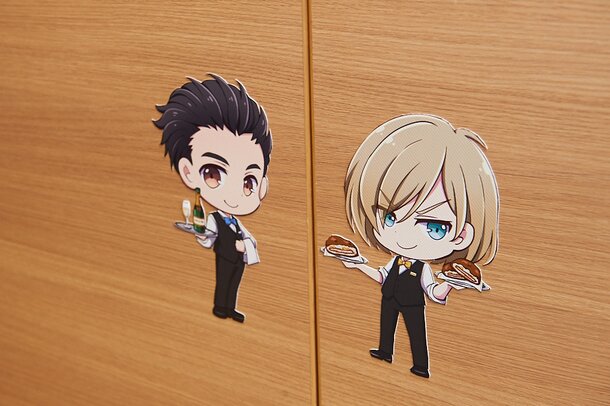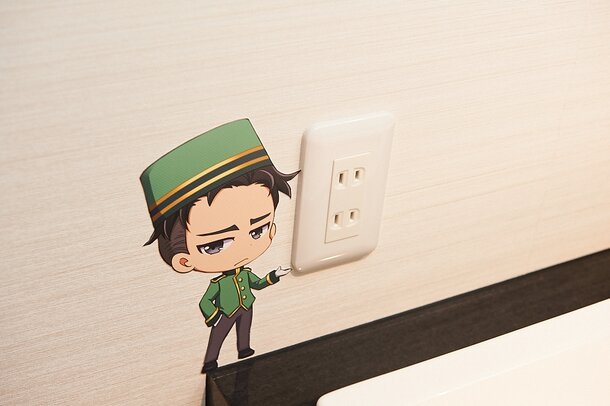 There's even a kiss and cry area, and tons of beautiful art on the walls!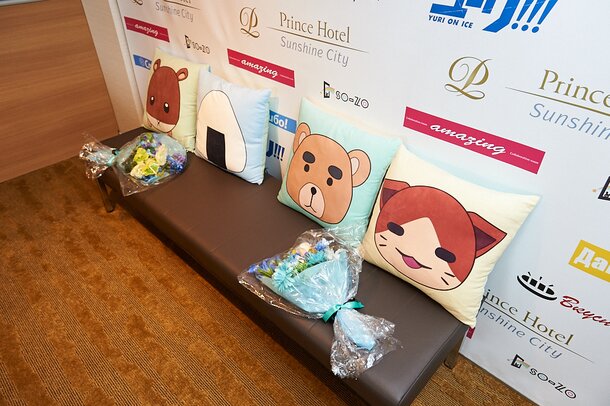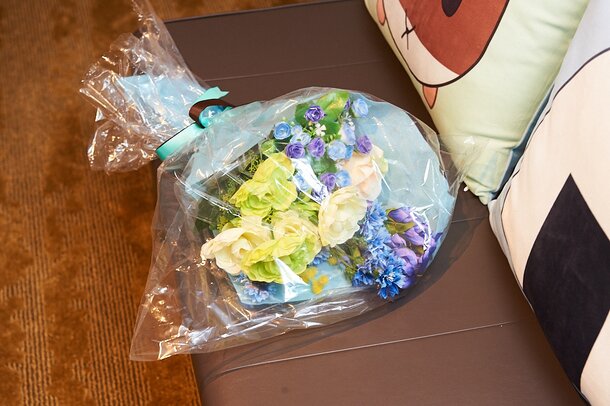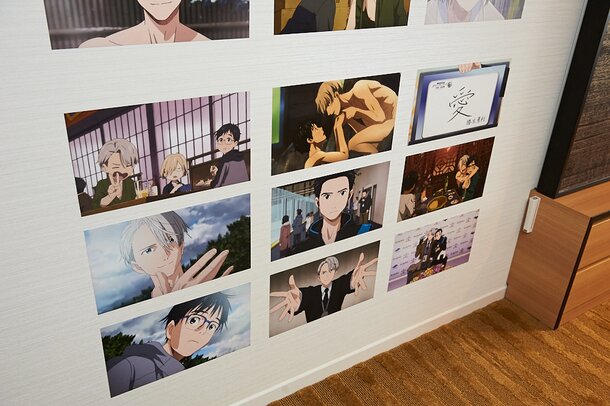 A great stay at a Japanese hotel means a great bath, too, so even the baths have been given a makeover to make you feel like you're visiting Yuri's family's bathhouse! (Think they'll give us some katsudon, too?)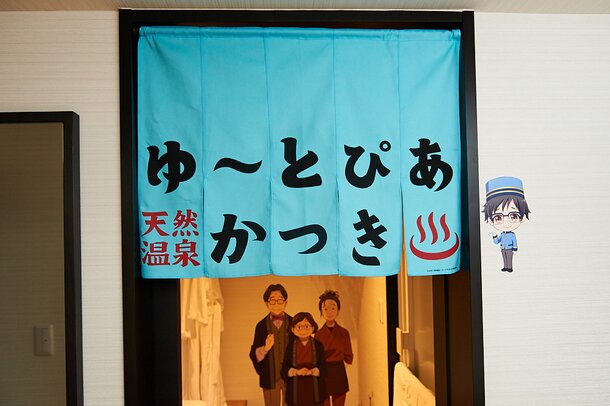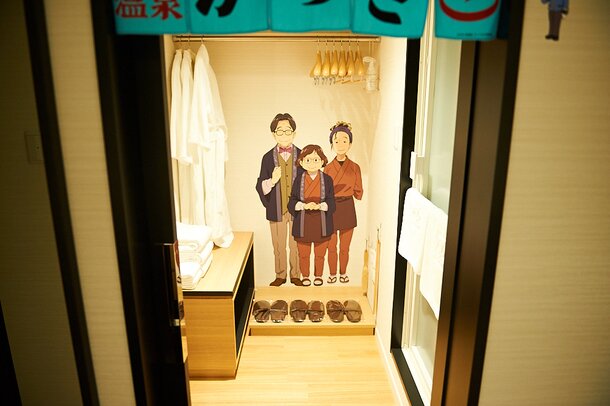 These are hotel rooms, though, so you have to be wondering about what it's like to sleep here. Well, the rooms speak for themselves. ♥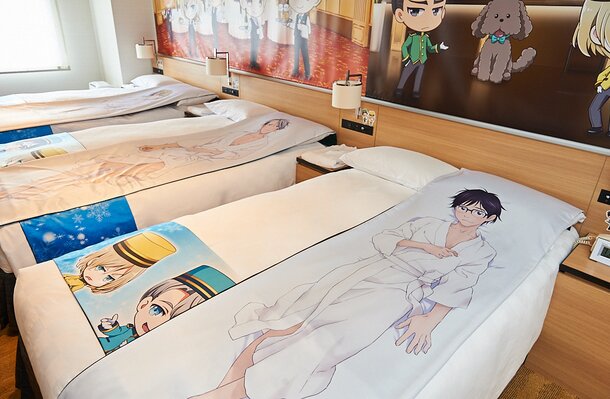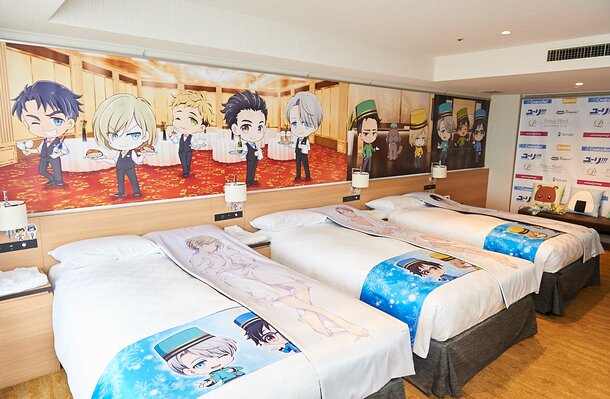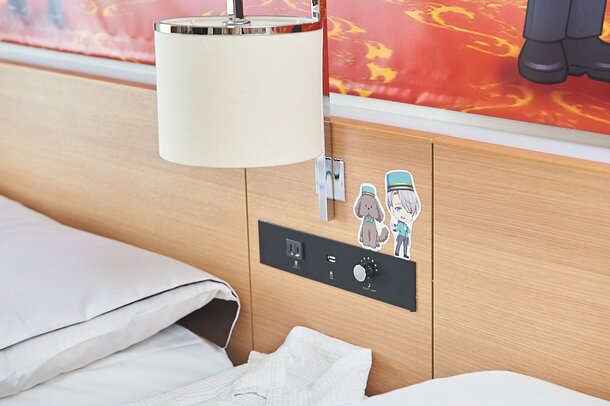 Any Yuri!!! on Ice fan would have a blast looking for all of the little surprises each room holds, so don't pass it up if you get a chance~
Hotel!!! on Ice
Address: Sunshine City Prince Hotel, 3-1-5 Higashi-Ikebukuro, Toshima-ku, Tokyo 170-8440, Japan
Duration: Jul. 1 − Sept. 30
Accommodation packages:
(1) Concept Room Stay Plan
(2) Light Concept Room Stay Plan
(3) Original Goods Stay Plan
Official Site: http://www.princehotels.co.jp/sunshine/plan/contents/yurionice/
This is a Tokyo Otaku Mode original article with photography by Hara T.