Noda Yojiro of RADWIMPS will be performing the theme "Banka" for the film adaptation of Tokyo Ghoul as a part of his solo project "illion"!
Held on June 2 at YouTube Space Tokyo, the kickoff event included guests Kubota Masataka (playing Kaneki Ken in the film), director Hagiwara Kentaro, and Ishida Sui, creator of the original manga. Kubota commented on the theme announcement saying, "I really think the music will capture the world of the movie, so I'm looking forward to it."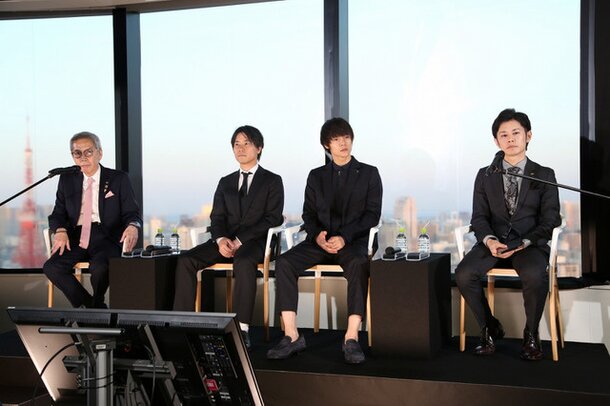 Don Davis ( Matrix ) will be working on the music, and Nicholas Becker ( Zero Gravity ) will be working on sound effects including the Ghoul kagune and CCG's Quinque.
Fans overseas can look forward to seeing it in theatres, as well! The movie will be screened in theaters in 23 countries around North America, Europe, and Asia.
Tokyo Ghoul
Opens in theaters around Japan on Jul. 29
Staff
Original Work: Ishida Sui, Tokyo Ghoul (Shueisha Weekly Young Jump)
Starring: Kubota Masataka, Shimizu Fumika, Suzuki Nobuyuki, Aoi Yu, Oizumi Yo
Director: Hagiwara Kentaro
Screenplay: Kusuno Ichiro
Distribution: Shochiku
(c) 2017 Tokyo Ghoul Production Committee (c) Ishida Sui / Shueisha