From cakes to champagne jelly and meringues chantilly, this elegant buffet setup at Hilton Tokyo will instantly make it clear that you've walked in on something very special~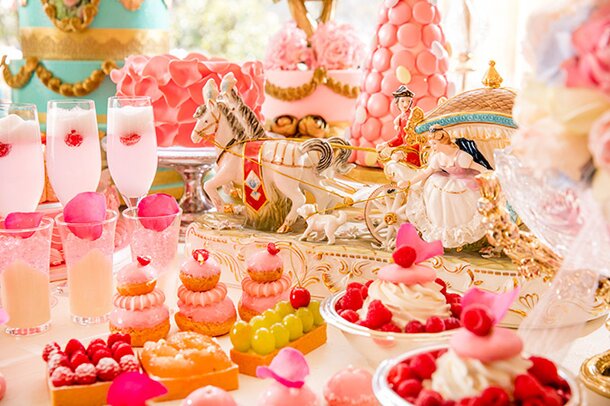 Tokyo Hilton is well-known for their different fairs and buffets like the recent strawberry buffet (strawberry lovers beware, it's too pretty!), but this one is inspired by the wedding of Marie Antoinette and Louis XVI.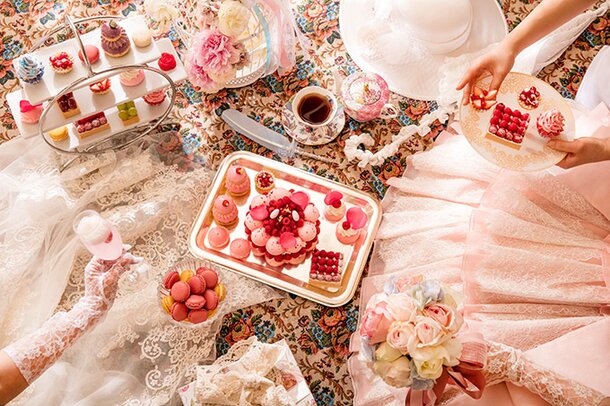 The bright colors and gold trim that gives a noble air to the rococo style can be found throughout the event and dishes, most notably on the aforementioned cake - specifically, the tall blue wedding cake!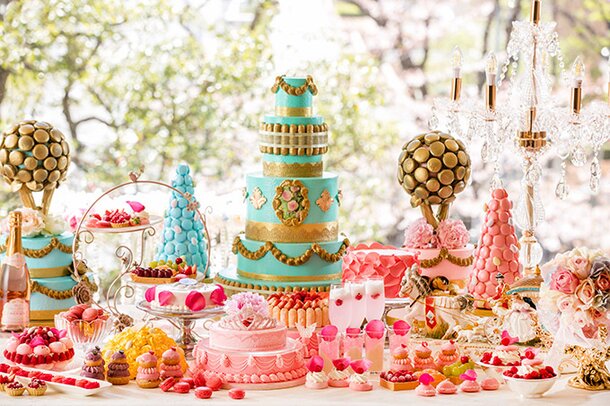 The idea of the buffet is to make you feel like you've been invited as a guest to their wedding, and there are lots of lacy and decorative details around the room to add to that idea!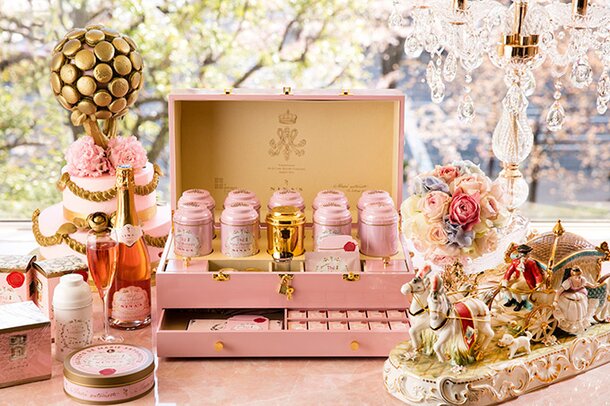 This buffet will be open from July 1 until Sept. 30, so if you happen to be around the area, don't miss your chance to be a part of this wedding where you'll be able to enjoy 30 different French and Austrian desserts like tarte tropézienne and Gugelhupf in addition to favorites like macarons!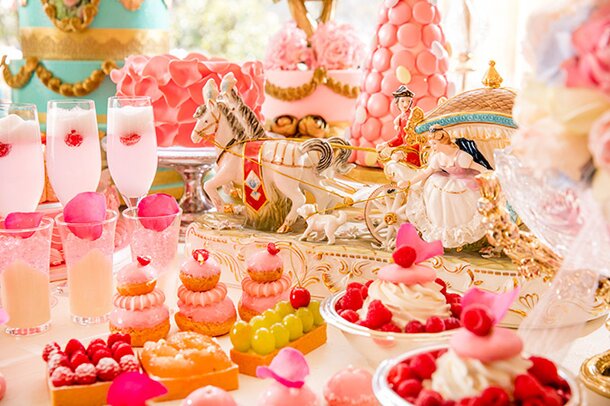 Details
Location: Tokyo Hilton Marble Lounge 1F
Dates: July 1 - Sept. 30, 2017
Hours: 2:30 pm~5:30 pm
Prices:
Monday-Friday: Adults: 3,800 yen, Children (4-12): 2,400 yen
Saturday, Sunday, Holidays: Adults: 3,920 yen, Children (4-12): 2,450 yen