If you were already thrilled over the announcement of the upcoming Inuyasha stage play, then these newly revealed visuals might just throw you over the edge!
With their new costumes and props, Wakatsuki Yumi (cast as Higurashi Kagome) and Ito Junna (cast as Kikyou) seem to be the very embodiment of the two powerful mikos they're slated to play. While Kagome readies herself with a brave stance and earnest eyes, Kikyo exudes an aura of mystery with her pensive expression.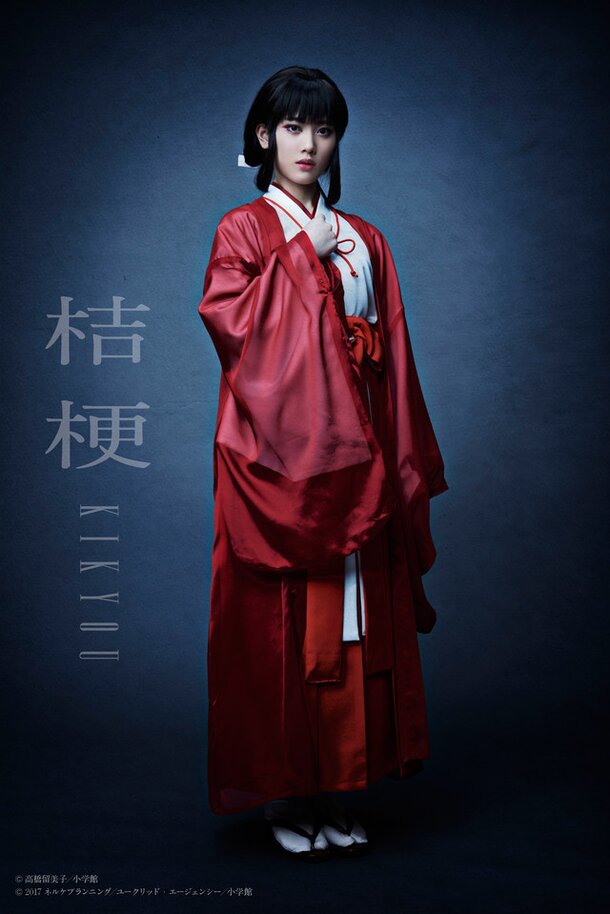 The in-character visual of Kyan Yutaka (cast as Inuyasha) was already released earlier in the year.
This impressive reveal only adds to the bubbling anticipation of the upcoming performances, which is to be expected considering the influence and love that Takahashi Rumiko's Inuyasha garnered for over a decade. Fans also have faith in the three talented main leads; Wakatsuki and Ito are both members of the idol group Nogizaka46 while Kyan is a member of the rock band Golden Bomber.
Inuyasha, which will be held at The Galaxy Theatre in Tennozu Isle, opens Apr. 6 and closes Apr. 15. Tickets are available for purchase starting Mar. 18 for 8,500 yen - a small price to pay to see such a beloved classic performed with skill and quality!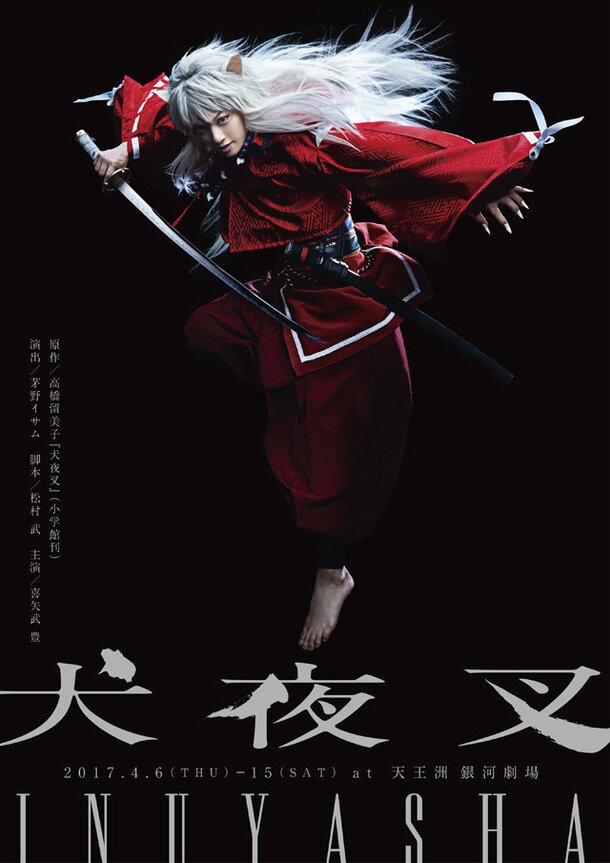 Inuyasha
Date: Apr. 6 ~ Apr. 15
Location: Tennozu Isle's The Galaxy Theatre
(c)Takahashi Rumiko / Shogakukan
(c)2017 Nelke Planning / Euclid Agency / Shogakukan