March 2 is an important day to all of us One Piece fans, as this is the day Sanji was born! Of course, he will also have a party: The whole Tokyo One Piece Tower will be celebrating "Sanji Birthday Special Party" between March 1 and 31 with programs including an exhibition dedicated to Sanji figures and character settings, photo greetings, limited edition goodies, and an appetizing birthday menu!
Some more good news: "Treasure Hunting: The Adventure on Tongari Island" was extended, so if you're up for some real treasure hunting, this is the event for you, be it alone or in a group! It's still open for a limited time only though, so better not wait too long~ If you're looking for something more chill or an outlet for your One Piece-inspired creative urges, check out the popular workshop "Let's Make an Original Sticker!"
■ "Sanji Birthday Special Party" Event Outline
Cafe Mugiwara, Sanji no Oresama Restaurant, and Franky's Cola Bar will all offer Sanji's Birthday Menu! Here are just a few of the menu items to give you a taste:
Black Leg Diable Black Curry
Comes with a Sanji's Special BD Card as a present!
Period: March 1 (Wed.) to 31 (Fri.)
Available at: Cafe Mugiwara, Sanji no Oresama Restaurant (after 3:00 pm)
Price: 1,500 yen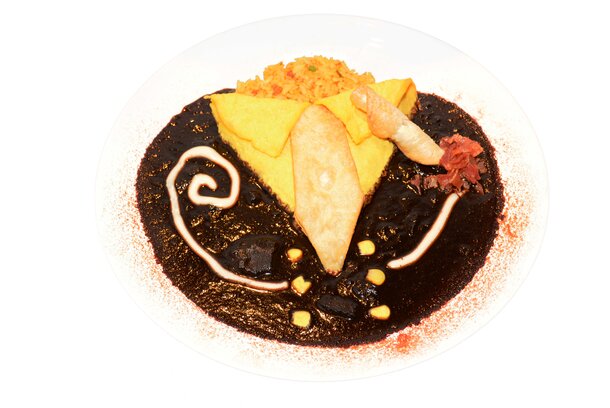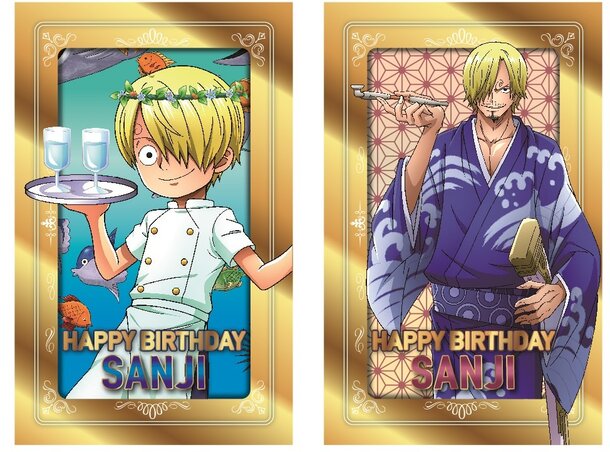 Sanji's Birthday Special Chocolate Fondant
Comes with one random original coaster as a present!
Period: March 1 (Wed.) to 31 (Fri.)
Available at: Franky's Cola Bar
Price: 650 yen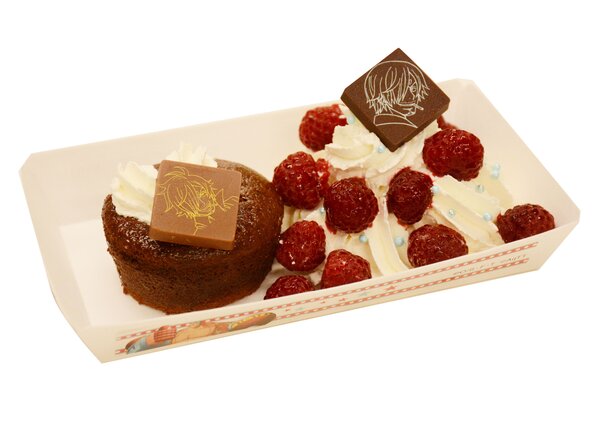 ■ Birthday Goods
Limited edition goodies are waiting at the Mugiwara Store Tokyo One Piece Tower Store!
Sanji Birthday Badge
Release Date: March 2 (Tue.)
Price: 463 yen plus tax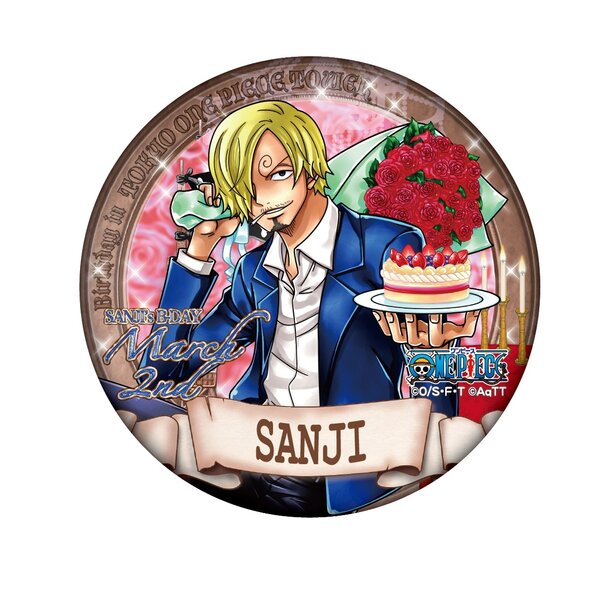 Original Manga Design Collab TOPT Limited Edition Sanji T-Shirt
Release Date: March 2 (Thu.)
Price: 3,800 yen plus tax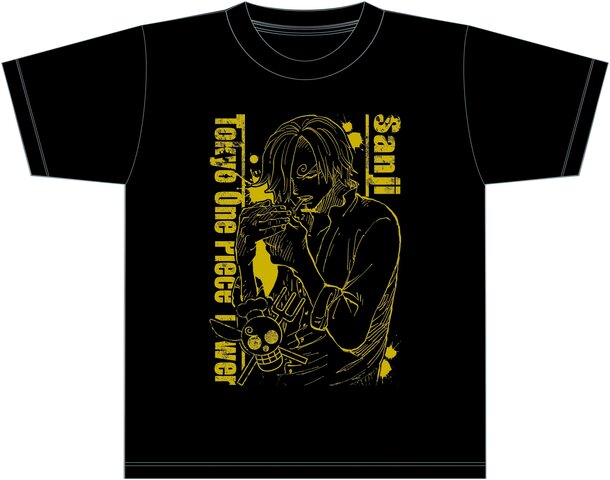 ■ Sanji's Birthday Photo Greetings
Sanji is coming to the Tokyo One Piece Tower for a walk, so now's your time to take a few pictures with him!
Duration: March 4 (Sat.) to 31 (Fri.)
Time:
- Weekdays: 3:20 pm
- Weekends & holidays: 3:20 pm, 7:20 pm
Tickets for participation are distributed from 10:00 am every day in front of the fifth floor photo booth. Please keep in mind that there are a limited number of tickets for each time slot.
Place: in front of the photo booth on the fifth (top) floor
Participation fee: free
Photos taken by the cameraman are also available for 1,000 yen (tax included) with a 2L size mount.