Detective Conan: Kara Kurenai no Love Letter is opening nationwide on Apr. 15, and it's already been a hot topic since the main visual and details were released, but now we also get to hear from the cast! Comments have been released from comedian Miyagawa Daisuke and actress Yoshioka Riho, both of whom are new to anime voice acting.
This film is the 21st Detective Conan movie, and it's following 2016's Detective Conan: Junkoku no Nightmare. That movie earned 6.33 billion yen in the box office, making it the 4th record-setting Detective Conan movie in a row. Following up on that means Kara Kurenai no Love Letter has some high expectations set!
This film is set in Osaka and Kyoto, bringing together Conan and Hattori Heiji, the great high school detectives of the east and the west. We also get to see a new character named Ooka Momiji, who claims to be Hattori's fiance! It's also been revealed that there will be a love story, but involving who?
Miyagawa will be playing Sekine Kouji, a cameraman and member of the card match Satsuki-kai. Yoshioka will be playing Hiramoto Mikiko, another member of the Satsuki-kai and the captain of the Karuta club of Kaihou Gakuen High School where she's a junior. Both are from the Kansai region, the setting for this movie.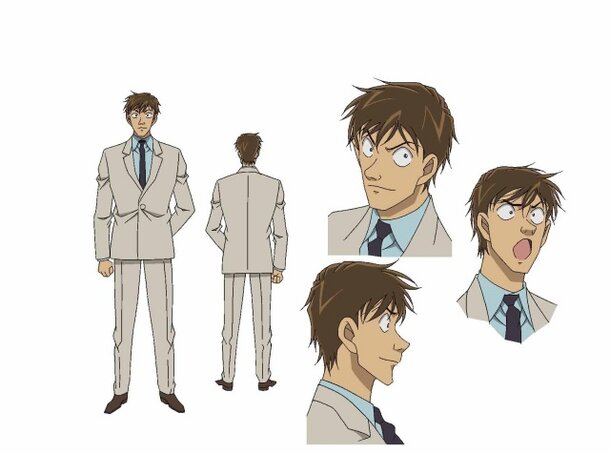 Miyagawa said, "My son and nephew in elementary school are both fans of Conan. I was both happy and nervous when I got the offer, but felt a bit better when I heard it was a role using the Kansai dialect."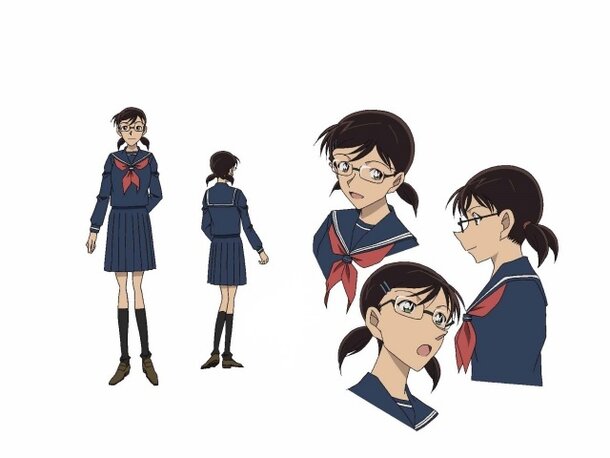 Yoshioka commented, "I'm so honored to be playing a role in Detective Conan, which I've loved since I was little. I can't mess up, and the pressure is high, but I'll do my best."
Miyagawa Daisuke
"My son and nephew in elementary school are both fans of Conan, so I've watched a lot of DVDs on the move. I was both happy and nervous about whether or not I'm good enough for it when I got the offer, but I felt a bit better when I heard it was a role using the Kansai dialect. This is my first time doing a voice role in an anime, but I'm doing my best in the recording with the hopes that you won't notice that, and you'll maybe even think it's good. I play Sekine Kouji, a top-class player of Karuta and a mysterious character who happens to appear at the scene of the murder, and I hope you'll look forward to seeing his role in the story."
Yoshioka Riho
"I've loved Conan since I was little, and have watched the anime and also read the manga. When I received this offer, I was really honored. It's the 21st film, so I feel like I'm standing on a cliff and can't mess up. The pressure's high, but I'll work hard to do something that Conan fans will like. I play Hiramoto Mikiko, a girl in glasses who's the Karuta club captain at the same school as Hattori and Kazuha. She gets wrapped up in the case alongside Conan and everyone, and I hope that Conan's able to help her."
Detective Conan: Kara Kurenai no Love Letter
Opens Nationwide on Apr. 15, 2017 Through Toho Studios
(C) 2017 Aoyama Gosho / Detective Conan Production Committee