A special Touken Ranbu -Hanamaru- event titled "Hanamaru Biyori!" took place on Feb. 5 at Makuhari Messe. Fourteen members of cast including Ichiki Mitsuhiro, Masuda Toshiki, Shingaki Tarusuke, Yamashita Daiki, Okitsu Kazuyuki, Hama Kento, Ishikawa Kento, Yamashita Seiichiro, Satou Takuya, Maeno Tomoaki, Asari Ryota, Enoki Junya, Toriumi Kosuke, and Tamaru Atsushi made an appearance in front of around 20,000 fans who packed out the hall to see them.
During the event, the cast took part in various tasks beginning with a request round in which the actors recited some of their best-loved lines followed by a quiz in which those who got the answers wrong were made to do squats or knee highs.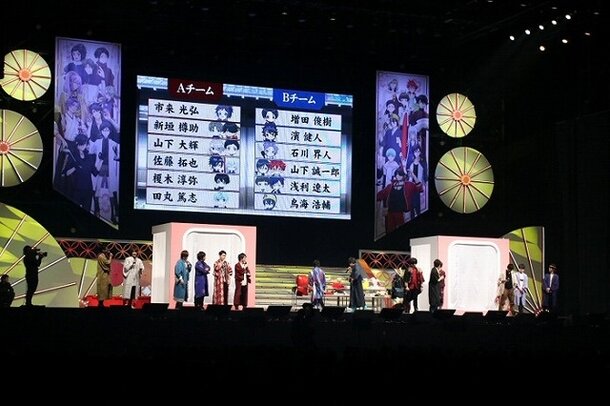 After the variety-style antics were over, Itagaki Sotaro took to the stage to sing the theme song from the Touken Ranbu -Online- browser game, "Mugen Ranbu Sho." The cast then came back out to perform some of the famous scenes from the TV anime before Ichiki and Masuda performed the ending theme "Aki Kure Nikki."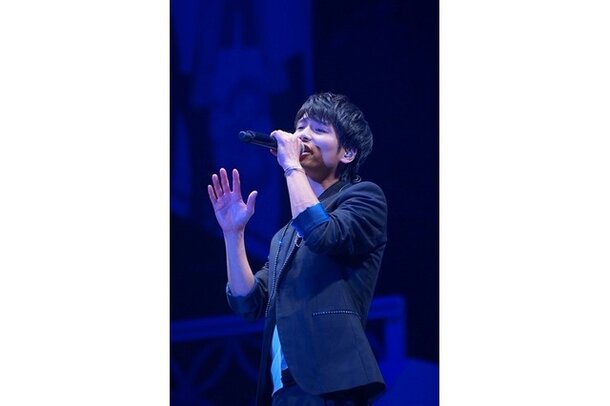 As the event drew to a close, the cast offered their various words of individual thanks to the fans, but just as it seemed it was all over, a surprise video appeared on the screen! Together with some footage of famous scenes from the anime, the announcement of a second season was unveiled to the great excitement of the crowd.
The whole of the event was recorded live and will be available on DVD from June 21 - something to look forward to as you await season 2 of the anime!
©2016 Anime Touken Ranbu -Hanamaru- Production Committee