With an impressive 19 million downloads, Hit-Point's super popular smartphone app Neko Atsume has won the world over with its cute kitties. And the game's feline friends are finally about to hit the big screen with the Neko Atsume no Ie movie, set for release on Saturday, April 8! If you'd love to get to know the feline stars of the movie, then you're in luck! Kadokawa Corporation's Mofu Atsume is a photo book filled with adorable pictures of the cats from Neko Atsume no Ie, and it will be available for purchase from Wednesday, Feb. 22. All of the photos in Mofu Atsume were shot specially for the book by photographer Igarashi Kenta, the author of best-selling cat photo books such as Tobi-Neko and Fuku to Marimo.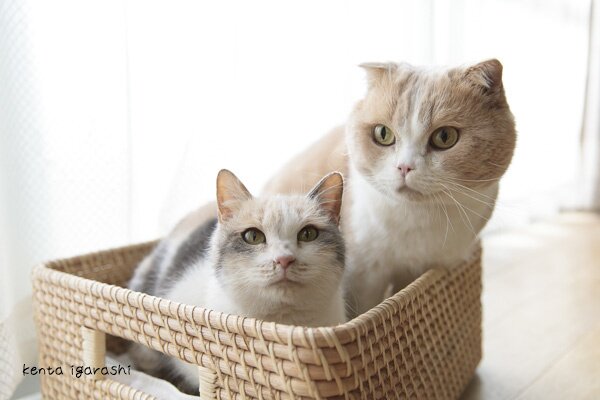 We're sure that while playing Neko Atsume, many players find themselves wishing that loads of cats would appear in real life just like in the game. Mofu Atsume makes this dream a reality! This photo book treats readers to a huge selection of lovely photos of the movie's leading cats, including Cinnamon the Scottish Fold and Drop the calico.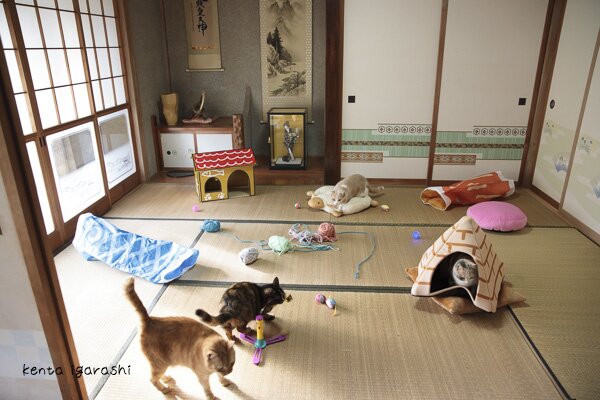 Cat Star Profiles
Cinnamon
Cinnamon is a handsome male Scottish Fold. He's appeared in an impressive number of TV adverts, including the advert for Ume Honori plum wine.
Drop
Drop is a moggy calico cat, and she played the heroine in the movie Sensei to Mayoi Neko ( Teacher and Stray Cat ).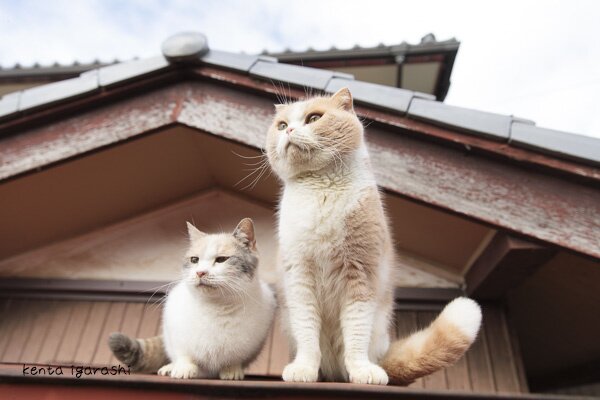 Ringo
Ringo is a female black cat, and she's appeared in movies such as Neko Nanka Yondemo Konai ( Cats Don't Come When You Call ).
Yuzu
Yuzu is a female Scottish Fold, and she starred in the drama Saikou no Rikon ( The Best Divorce ).
Rino
Rino is a female Japanese cat, and she's appeared in the drama series Lessons and Saigo Kara Nibanme no Koi ( My Second Last Love ).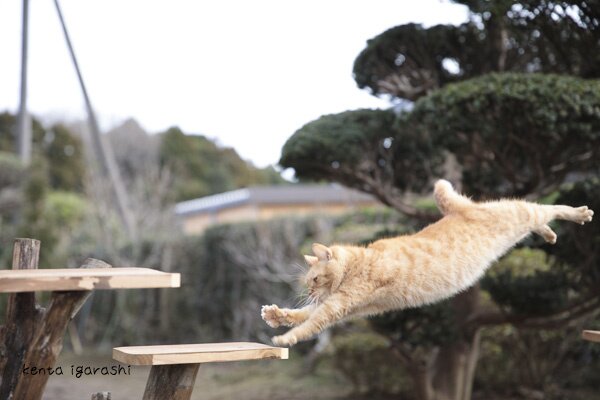 Book Details
Name: Mofu Atsume ~Neko Atsume no Ie Movie Official Photo Book~
Release Date: Wednesday, Feb. 22, 2017 at bookstores across Japan
Publisher/Retailer: Kadokawa
Price: ¥1,300 (plus tax)