A collaboration between the film Kuroshitsuji: Book of the Atlantic and TV anime Ao no Exorcist: Kyoto Fujouou-hen or Blue Exorcist: Kyoto Impure King Arc was released. Things have been changed around a bit between characters, giving them different looks than usual.
Demons from each of these works have crossed paths for the collaboration. These are meant to be the 1st dreams of the new year for Ciel Phantomhive of Kuroshitsuji and Kuro of Ao no Exorcist. The illustrations and explanations can be found on the official sites.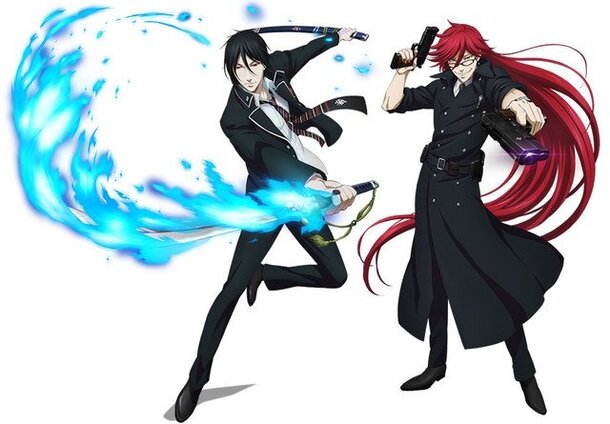 Sebastian, the exorcist master who can complete any task perfectly, and Grell, the new exorcist and problem child, appear in Ciel's dream. Sebastian wears Okumura Rin's clothes from Ao no Exorcist, and Grell wears the clothes of Rin's younger brother, Okumura Yukio.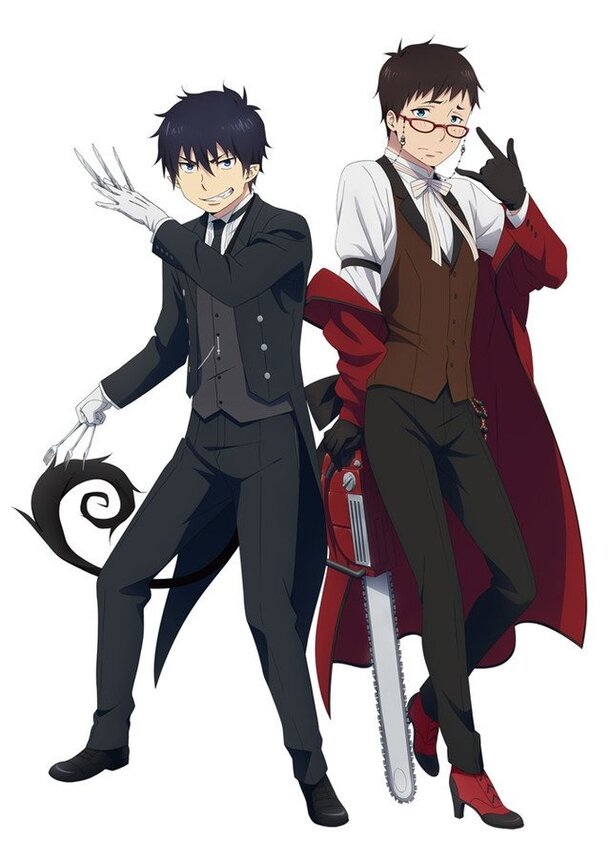 Kuro's dream features the butler of an aristocratic family, Okumura Rin. Before Rin is the natural enemy of his master, the Grim Reaper, Yukio. Rin is dressed as Sebastian, and Yukio is dressed as Grell. Fans can enjoy each collaborative illustration on each official site, and they'll also be on display at the Tokyo Metro Shinjuku Station Metro Promenade until Jan. 8.
Kuroshitsuji: Book of the Atlantic opens nationwide on Jan. 21.
(c) Yana Toboso / Square Enix, Project Atlantic