A new visual was revealed for the upcoming second season of Rewrite set to air from Jan. 14 on Tokyo MX, MBS, and BS11.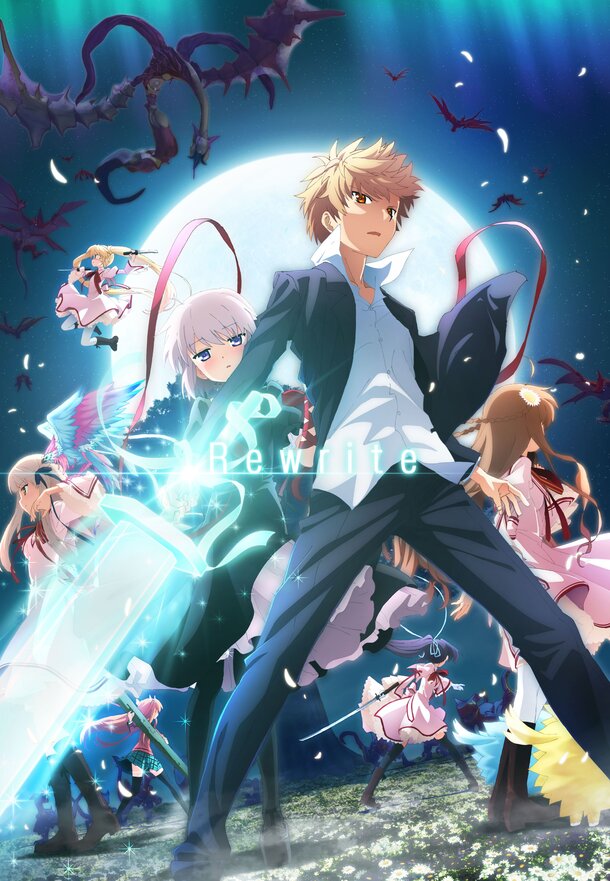 ■ Cast:
Tennouji Kotarou - Morita Masakazu
Kanbe Kotori - Saito Chiwa
Ohtori Chihaya - Shinomiya Saya
Senri Akane - Kitamura Eri
Nakatsu Shizuru - Suzuki Keiko
Konohana Lucia - Asaki Risa
■ Series Introduction
Tennouji Kotarou was just an average high school student until strange things started happening in Kazamatsuri. After some investigation with his friends from the Occult Research Society and his encounter with Kagari, the Key, he finds himself in the middle of a war with humanity's future on the line...
After the success of the game released in 2011, the anime project was set in motion, with the first season airing between July and September 2016. Tanaka Motoki (a.k.a. Tensho), the person who created the opening anime for the game, took direction and series composition into his hands. Collaborating in composition and scripts are Tanaka Romeo, who worked as a scenario writer for the game, and KAI (VisualArt's), a scenario writer for the popular game Clannad. The character designer is Nonaka Masayuki, who worked on the Grisaia series with director Tensho as a chief animator and whose designs will be brought to the screen by 8-Bit.