Ukiyo-e, the traditional Japanese art of woodblock printing, is on the verge of extinction because of the lack of practicing craftsmen as older generations pass on. In order to prevent this previous art form from disappearing, the Ukiyo-e Project, among others, combines popular culture with Ukiyo-e to attract new fans. This in turn gives work to the artisans involved in the creation process: Illustrators, wood carvers, and hand printers, hence preserving the art form.
Here's a collaboration between the Ukiyo-e Project and popular rock band KISS.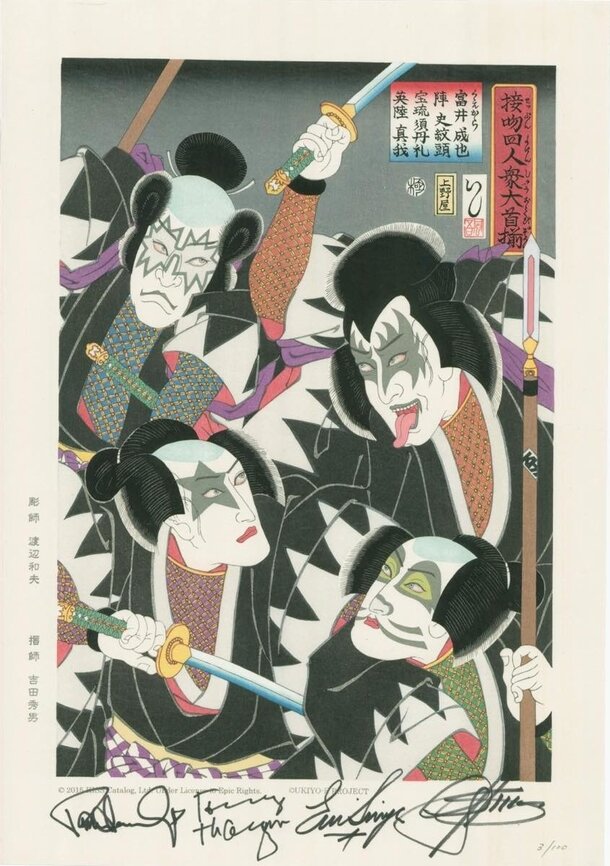 You can own a piece of ancient Japan and help preserve this art form here.
This is a Tokyo Otaku Mode original article