A clothing series is set to be released for Kamen Rider Ghost, the broadcast to which begins on TV Asahi networks on Oct. 4, that includes the kimono-style jacket worn by main character Takeru Tenkuji.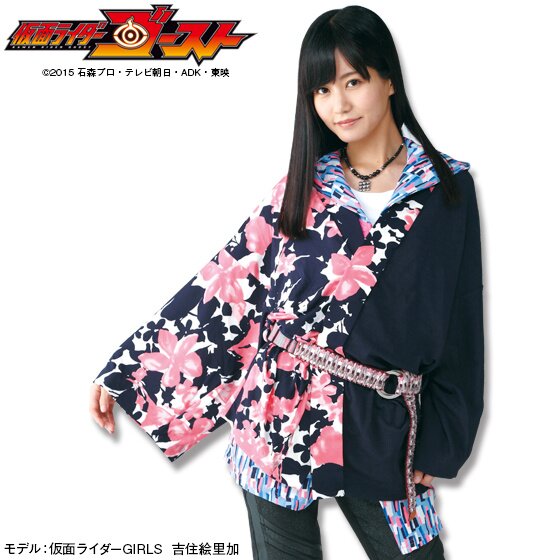 The lineup going on sale includes the Japanese-inspired floral kimono-style jacket (12,960 yen) worn by Takeru in the series, a pink sleeveless hoodie with a geometric pattern (8,640 yen), a pink belt (4,968 yen), a necklace (16,200 yen) and more. There's also a hoodie that looks just like Kamen Rider Ghost (7,560 yen). All prices include tax.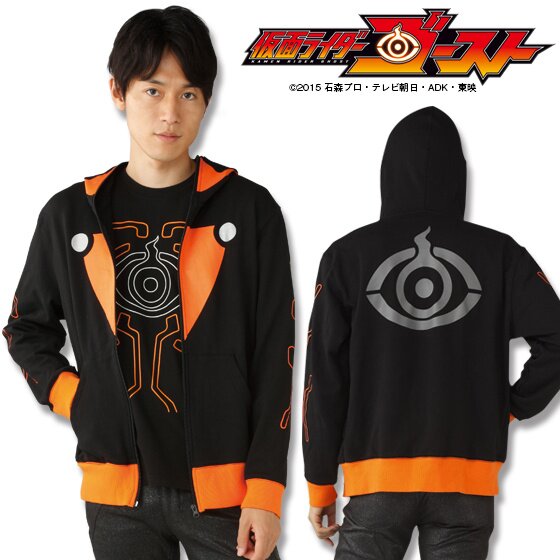 The clothing is currently available for pre-order on Bandai's official shopping site, Premium Bandai, and will be delivered beginning in December.
© 2015 Ishimori Production Inc., TV Asahi Corporation, ADK Inc., Toei Co. Ltd.