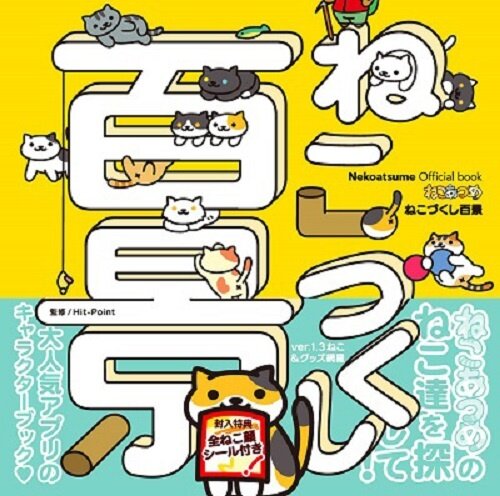 Neko Atsume is a smartphone game which involves leaving toys and food out in order to attract cats and enjoy watching them play. With over 5 million downloads total, it's become a hugely popular game in Japan. The first character book for the app, Neko Atsume Official Book: Neko Atsume Nekozukushi Hyakkei, will be published by Kadokawa on Aug. 31, 2015.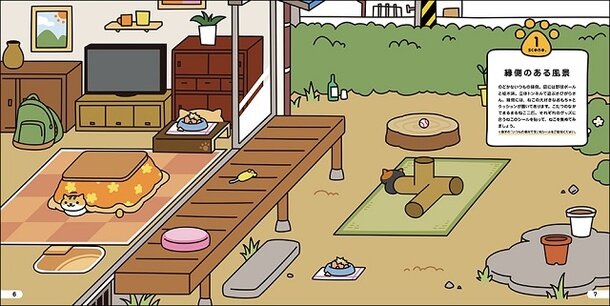 Here's the familiar, calm garden scene from the game as it appears in the book. And with the bonus cat face stickers, you can enjoy putting your favorite cats wherever you like, just like the app!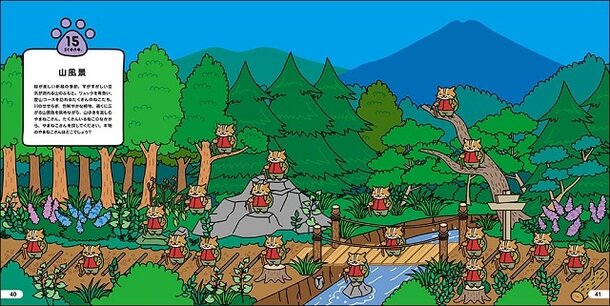 There appear to be many wildcats in this mountain scene, but there's actually only one real wildcat! Find which one it is in this Where's Waldo?-style challenge!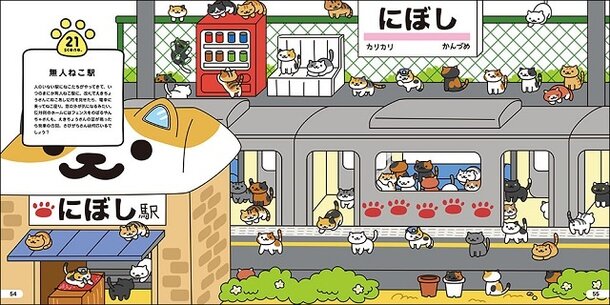 This unmanned train station has suddenly been taken over by cats! There are apparently a few calico cats in this picture. Take your time and count as many as you can!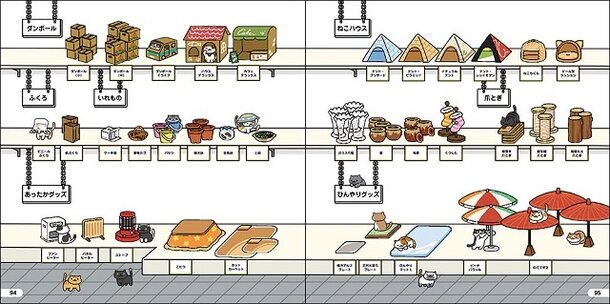 This Nekozukushi Department Store has all the items available in version 1.3 of the app. Take a look and think about what you want to buy next in the game!
On Enterbrain's online store, Ebten, limited deluxe versions of the book, which include a cat tunnel toy and a microfiber cloth, will be available. Both Neko Atsume players and cat lovers in general are sure to enjoy this fun character book!
Neko Atsume Official Book: Neko Atsume Nekozukushi Hyakkei
Editing: Hit-Point
Release Date: Aug. 31, 2015
Price: 900 yen + tax
Publisher: Kadokawa