Hi there, nice to meet you! My name's hitomu and I'm pretty crazy about all kinds of hobbies including games, figures and anime.
"I love figures, but model kits seem a bit hard."
"You can't make a cool model kit without adding paint and stuff, right?"
You…are…wrong!
This time I'm going to take you through assembling the Frame Arms Girl Gourai model kit which was recently released by Kotobukiya right up to actually moving and playing with it!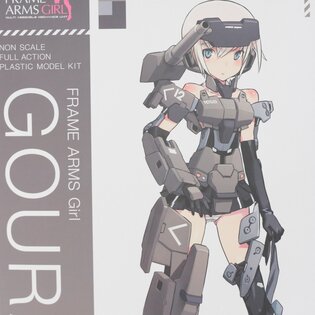 Frame Arms Girl is a spin-off series from Kotobukiya's Frame Arms product line. Gourai is the first in the series and is based on an illustration by Fumikane Shimada who is famous for mixing cute girls and mecha in shows like Strike Witches.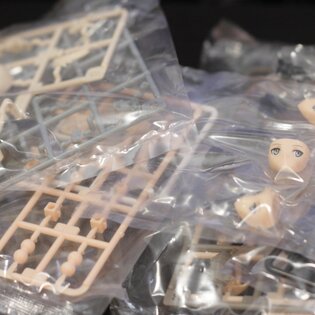 The model kit comes with pre-colored plastic molding and since even the face, which is the most important thing when it comes to figures, is pre-painted, even beginners can get their hands on this cute mecha girl just by putting her together.
If you're a real perfectionist, you can put it together really beautifully, but that takes a lot of time and you need a lot of tools. This time I'm just using a pair of nippers. Even under the most basic conditions you can make a really cute model.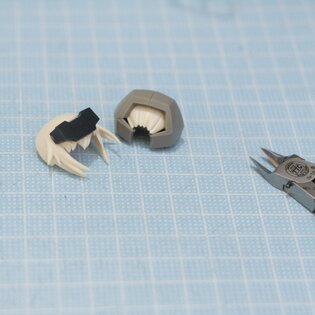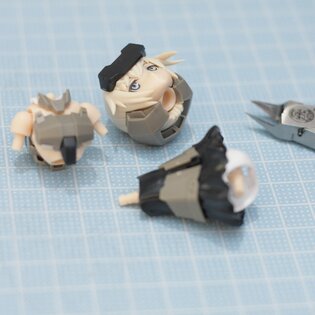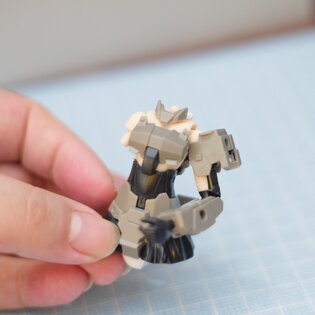 If you assemble the model according to the instructions, it'll start to take shape in no time at all.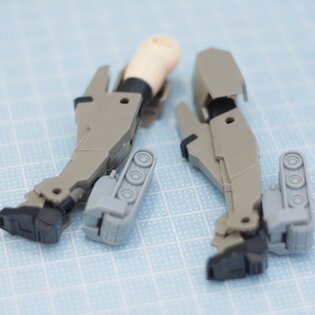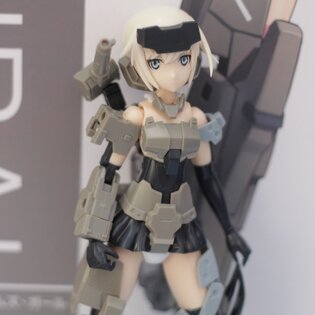 This time I just casually putting it together whilst doing a few other things at the same time and it was still done in five or six hours.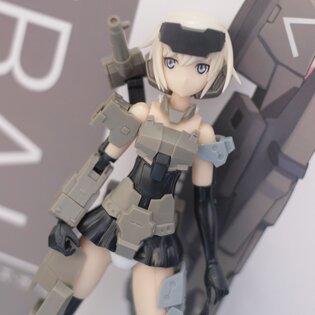 Right then, let's have some fun moving her!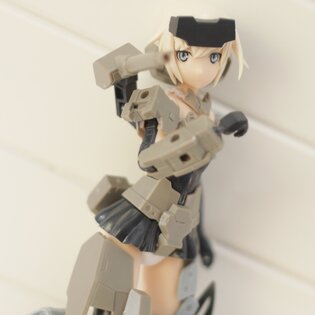 First, I set the face to the right just like the packaging.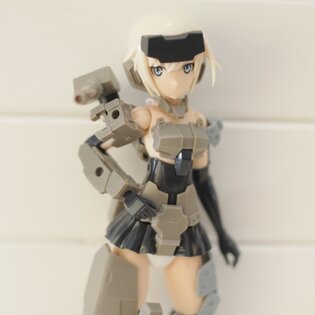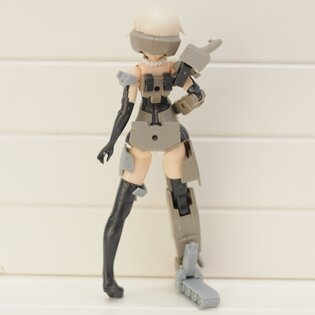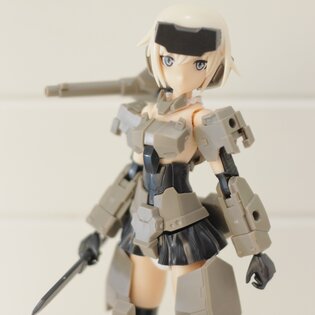 As she comes with hands for holding things, you can have her hold some weapons. Now I'll have her looking straight ahead.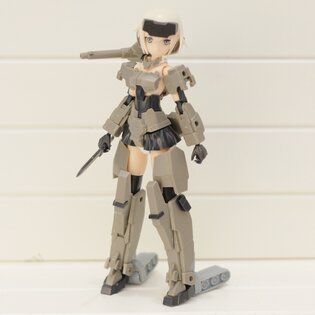 If you use the moveable caterpillar feet, she'll stand up own her own even without a display stand.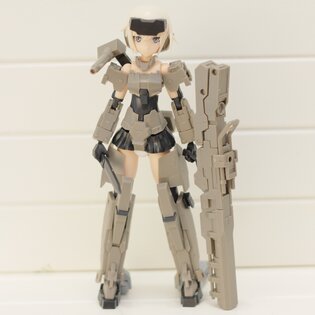 The bazooka is a really impressive size.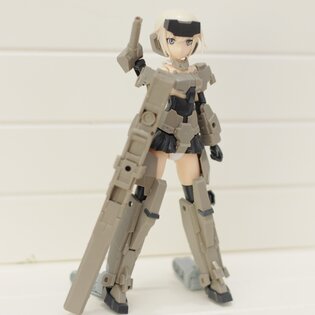 You have a really wide range in terms of posing too.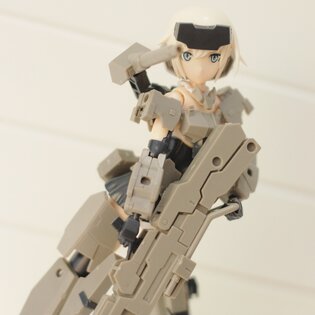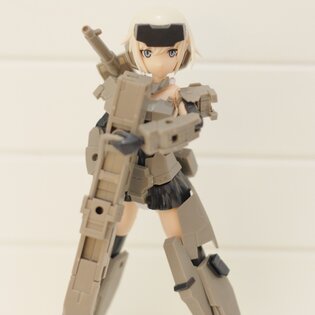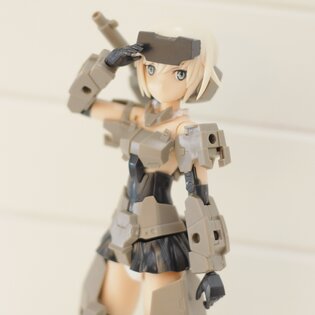 As the kit comes with a variety of different hands including gripping hands, holding hands and open hands, you can recreate a variety of situations. Now I'm going to move the face to the left.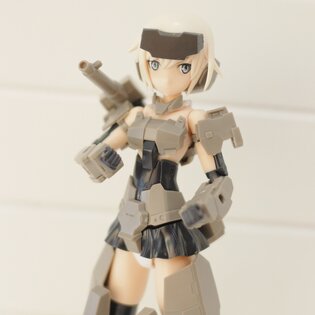 When you make both hands into fists you'll get a bit psyched up.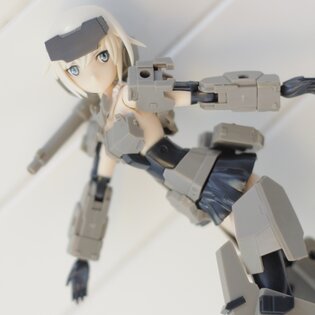 With her arms spread wide, how far could she fly?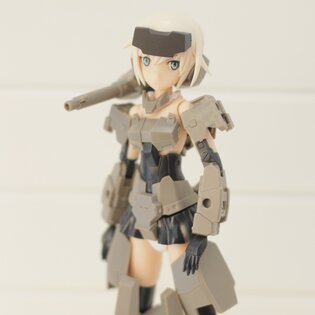 Personally I quite like her looking left.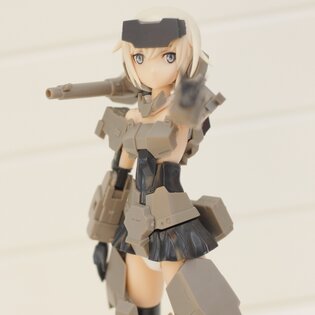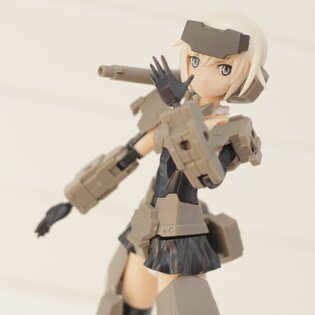 "I'll protect you with these hands."
Because the mechanism is so sensitive, when you move her, you can make various different expressions.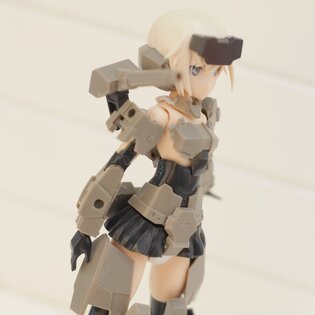 Even the clothes are very mecha-like, but in truth very feminine too.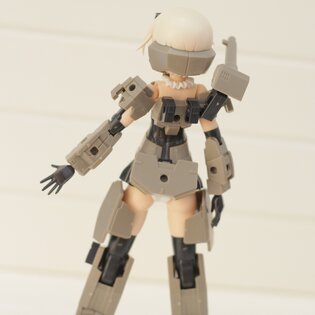 In contrast to the straightness of the mecha parts, the frilly collar and body line from the feet to the waist have a curvaceous quality.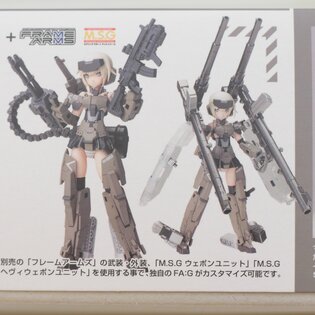 As the upcoming Frame Arms Girls and the Frame Arms series are completely compatible, your play options are endless!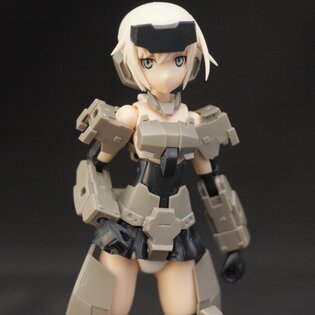 Frame Arms Girl Gourai - cool mecha meets cute young girl. How about having her by your side?
If you're thinking "I want to try making an even better one!" challenge yourself by adding some paint and attaching the decals to really dress her up!
This is a Tokyo Otaku Mode original article written by hitomu.