The key frames of the The Idolmaster Cinderella Girls opening clip have been released as an animation. This includes the key frames of all 49 cuts, and they are played alongside the opening in the bottom-left. By watching this video and comparing the two, you can further appreciate and enjoy the work.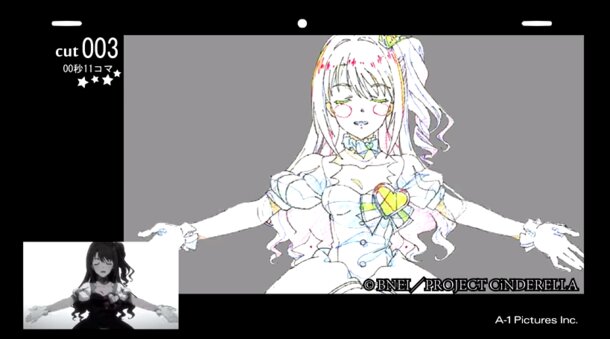 The Idolmaster Cinderella Girls is based on the social network game of the same name, and its first season aired this year from January to March. It's a very popular anime series with a second season set to air in July. It's about a group of girls belonging to the talent agency 346 Production, aiming to be top idols and working hard every day to achieve their dreams.
This movie is one of several in the "Genga Selection" ("Key Frame Selection") series released on A-1 Pictures' official site. After a work has finished broadcasting, the production staff select their favorite key frames of each episode and upload it along with comments.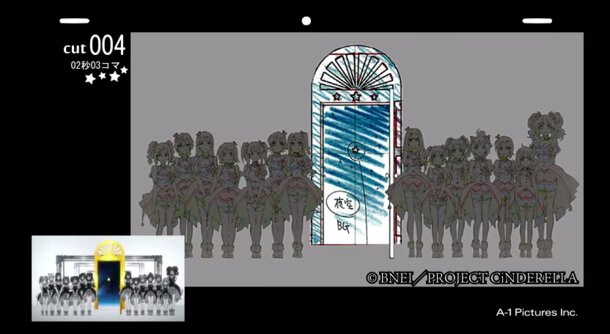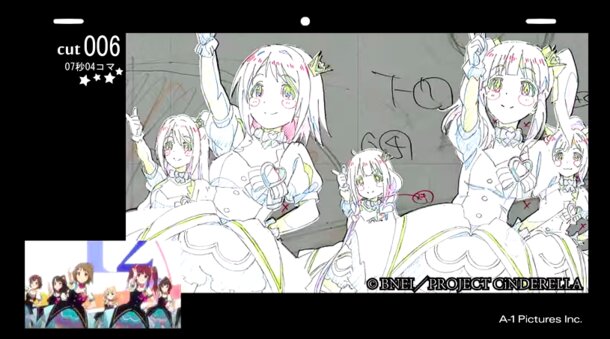 For fans, it's really enjoyable and interesting to see how things look before becoming animations. Although they're just key frames, you can see how much care goes into drawing each and every character. The personality and radiance of the characters come through vividly!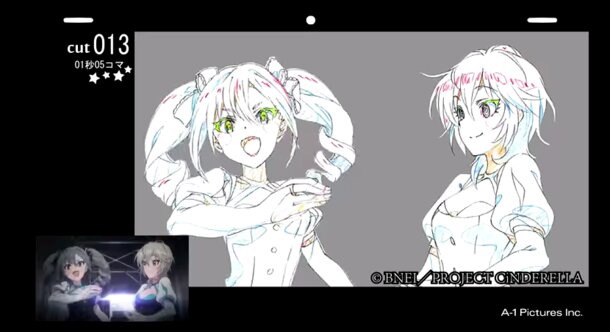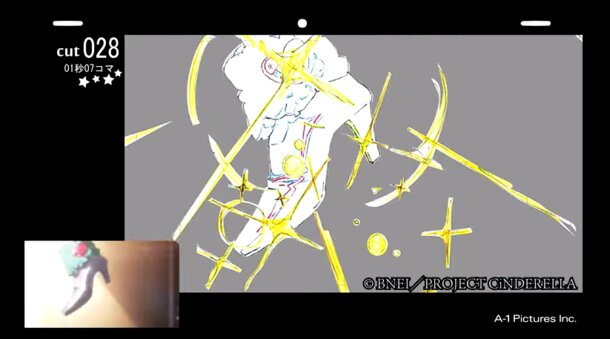 The A-1 Pictures home page releases not only the key frames of Cinderella Girls, but various other anime, as well! Whether you're a fan of key frames or interested in how anime are made, why don't you check them out?
© BNEI / PROJECT CiNDERELLA