Welcome back to our Japanese fashion blog! We recently attended an exhibition of upcoming styles from kawaii brand Swankiss. These lovely designs will be gradually released over the next few months, from June to September. We're currently preparing to offer many of them on the TOM Premium Shop!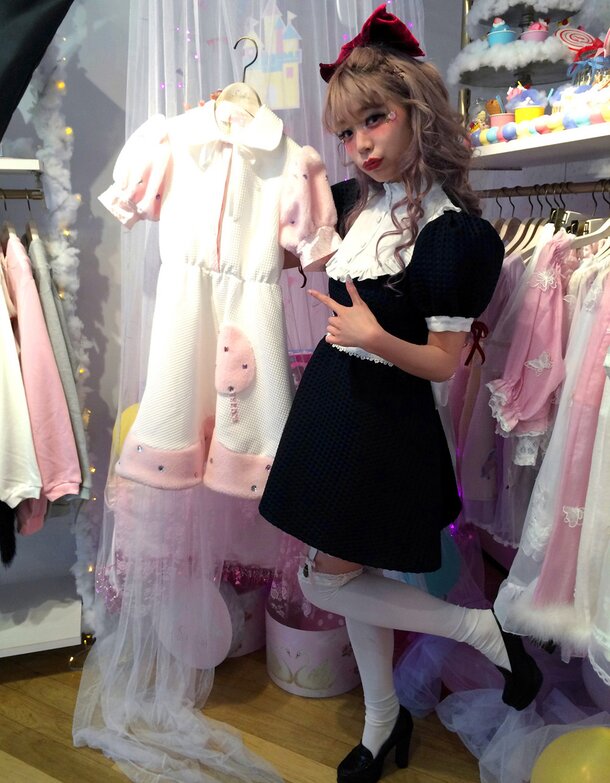 Saaya Hayashida is the brand's official producer. She is even more stunning in person! She explained to us that there is an overarching story behind the latest collection.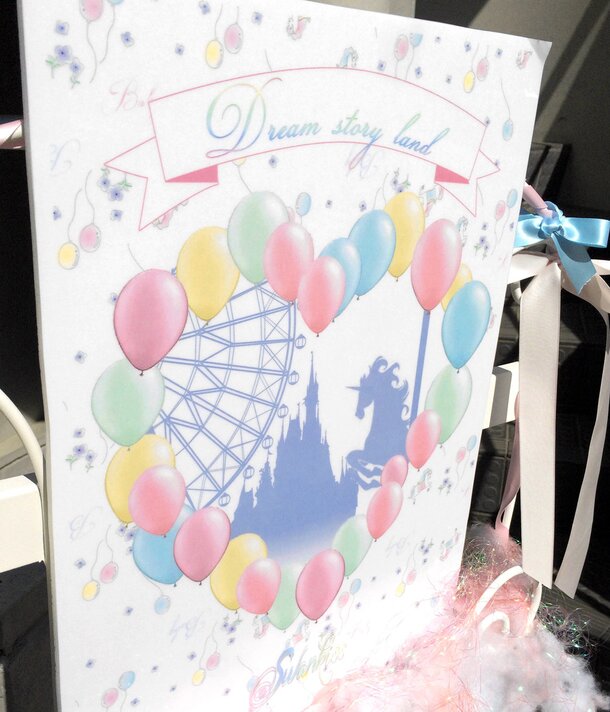 The main theme connecting all of the clothing and accessories is "Dream Story Land," a beautiful carnival where childlike joy and wonder last forever, even as you grow older.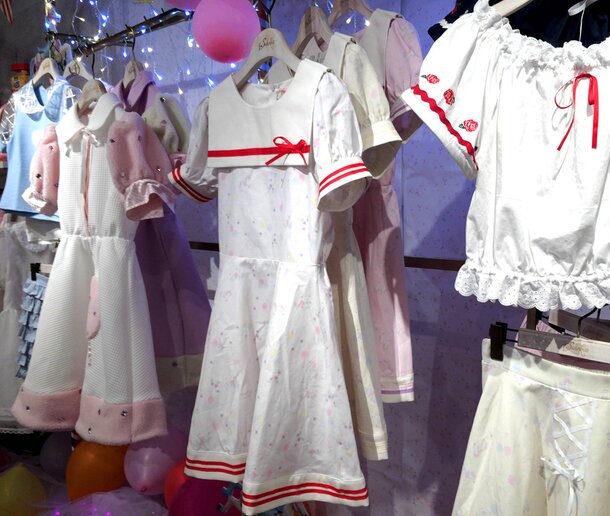 The designs slated to come out in June and July are inspired by the very first years of a little girl's life, with super-cute details borrowed from classic clothing for babies and children. Swankiss reinterprets these childlike elements to create garments that are clever and playful, yet equally attractive and wearable.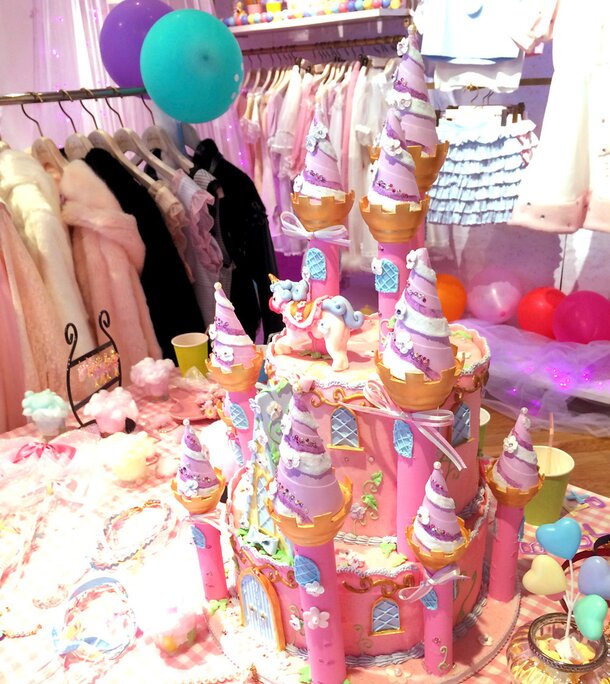 Is that an amazing cake or what? It perfectly captures the youthful, exuberant, girly spirit found throughout the Dream Story Land collection.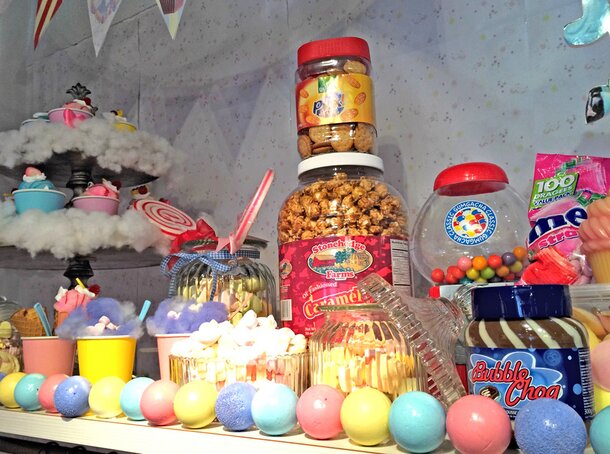 And what would a carnival be without all of these delicious, colorful sweets? The decorations were almost as amazing as the clothing! The Swankiss staff really went all out to create an atmosphere perfectly suited to their new designs.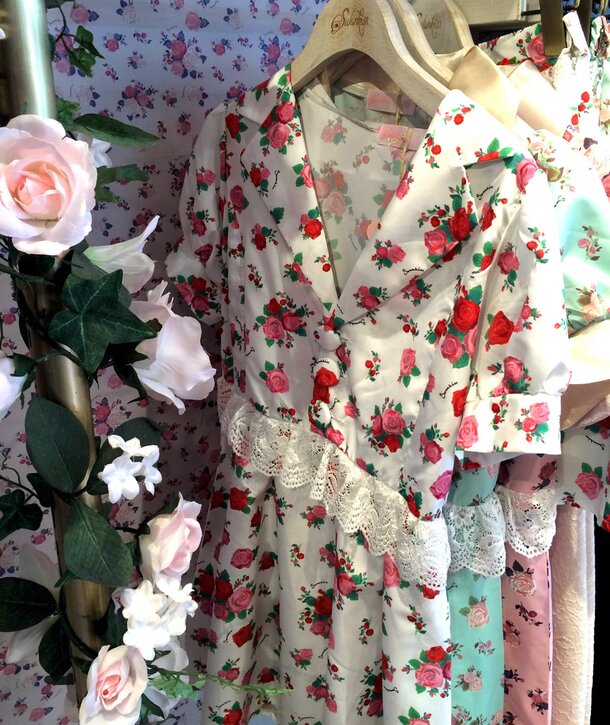 The styles scheduled for August take inspiration from the idea of an adolescent girl eager to grow up more quickly. We saw a lot of pretty floral and ballet-related motifs in this section!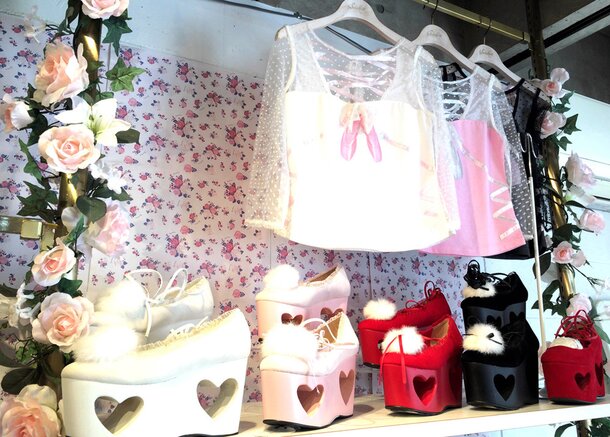 We couldn't stop oohing and aahing over these shoes. They come with long ties that can be criss-crossed up to your knees, like ballet slipper laces. The cut-out hearts in the platform soles are absolutely unforgettable!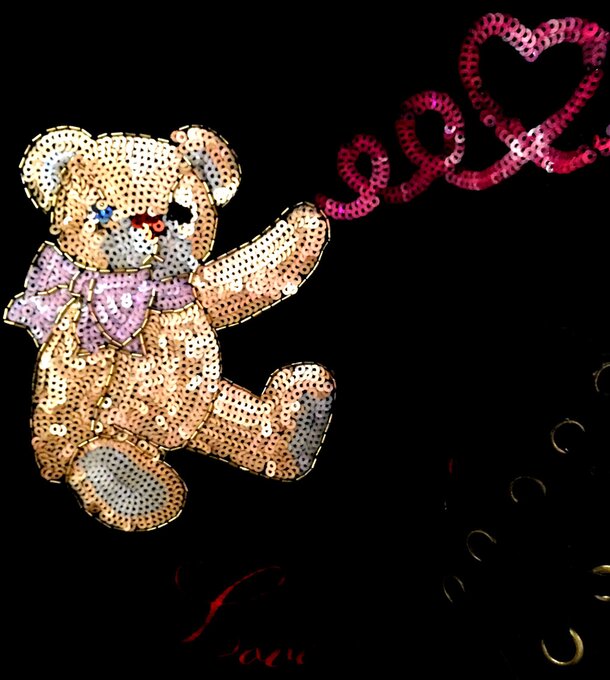 Saaya Hayashida also mentioned to us that this is the very first collection in which Swankiss has incorporated embroidered sequins. One of the brand's core principles, especially in their latest designs, is that every single piece of clothing has at least three unique, creative details to set it apart from ordinary outfits.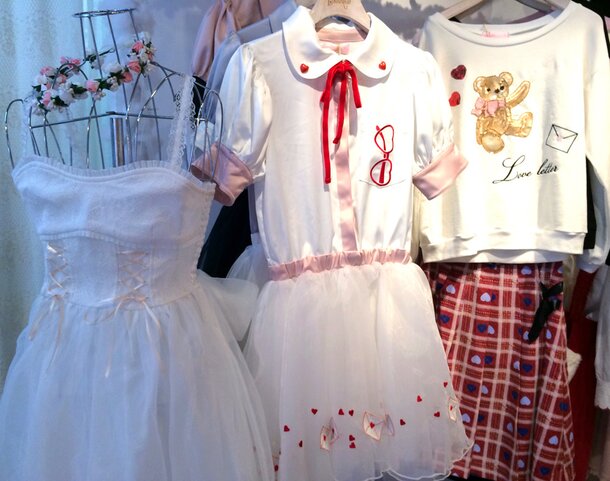 The theme for September is a student who has at last begun experiencing her own love story. We are completely infatuated (no pun intended!) with the embroidery on these pieces, especially the trompe-d'œil glasses adorning the dress in the center!
We can't wait to begin expanding our Swankiss selection with these brand new items. You can expect our Swankiss page to grow quite a bit, starting in June. We hope you'll be looking forward to it!
As always, you can find plenty of other cute J-fashion here.
Thanks for reading, and see you again soon!
By Dreamy MIDORI & Sarappe